Jordan Bowden's career performance lifts Vols to victory over Murray State
Led by Jordan Bowden, Tennessee defeated Murray State 82-63 at home.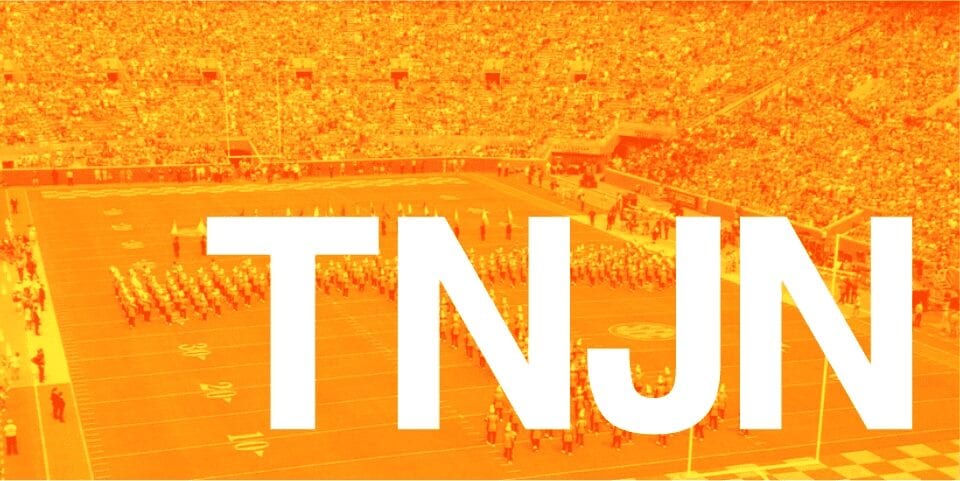 The Tennessee Volunteers (2-0) defeated the Murray State Racers (1-1) 82-63 in their second game of the season. This win gave Tennessee their 28th straight win at home, which is the longest streak in the country.
Both programs are in similar situations, as they try to move on from players departing for the NBA and from graduation. Tennessee lost big contributors in Admiral Schofield, Grant Williams, Jordan Bone and Kyle Alexander. Murray State lost the number 2 overall pick in the NBA draft Ja Morant, as well as Shaq Buchanen and Brion Sanchious.
The Vols started the game out slowly, allowing the Racers to get out an early lead. With 1:41 left in the first half, a three from Tevin Brown gave Murray State their biggest lead of the game at 40-28. Brown finished the first half hot with 12 points on 4-for-6 shooting. Brown finished the game leading the Racers with 17 points and 6 assists. Jaiveon Eaves finished the half with 12 points but struggled in the second half finishing with only 13.
The leading scorer for Tennessee at half was Yves Pons with 13 points on a perfect 5-for-5 shooting and 3-for-3 from three. He finished the night with a career high 19 points. This bested his career high of 15 he set in the first game of the season against UNC Asheville.
"When we were struggling, we were struggling no bones about it. We were struggling. He made some big plays for us, and he did it like he knew what he was doing," Tennessee Coach Rick Barnes said on Pons.
The second half was a different story that was dominated by Tennessee. Jordan Bowden gave the Vols a 59-58 lead with a three with 10:36 left in the game. This was the Vols' first lead since Bowden opened up the game with a jump shot to make it 2-0 with 18:53 left in the first. The Vols kept their foot on the pedal throughout the rest of the game by not giving up this lead once and ending on a 16-0 run.
Bowden continued to make big shots throughout the entire second half and lead the game with a career high 26 points. He shot 8-for-15 on the game with another career high 6 threes and 4 free throws.
"I have to stay aggressive to help our team win, and that's one thing I did tonight. I have to continue to do it," Bowden said.
Bowden's backcourt counterpart Lamonte' Turner struggled shooting but made up for it as a floor general. Turner went into half with 0 points but was able to finish the game with 5-on-2 for 12 shooting. He made up for the lack of scoring with 5 rebounds, a career high 14 assists, no turnovers, a block and 2 steals.
"I probably would've went 2 for 40 or something. I would've shot the ball so many times trying to make it. That's where I came a long way mentally," Turner said on if he could have had such a good game away from scoring 4 years ago.
Tennessee's next game is Nov. 16 vs Washington in their first game of the James Naismith Classic. It will be played in Toronto, Ontario and aired on ESPN+/TSN.
Edited by Christian Knox and Ciera Noe
Featured image courtesy of TNJN archives
Ryan Sylvia is the Sports Editor at TNJN. He is a senior at the University of Tennessee, Knoxville majoring in journalism and electronic media. Although he spent most of his life being raised outside of Philadelphia, he was born in Knoxville, and he is happy to be back home. Ryan has had a love for sports from an early age, and he found his love for writing in high school while taking journalism classes. He hopes to find a job involving both his passions as a sports journalist after graduation. To reach Ryan, email him at rsylvia@vols.utk.edu