Rickea Jackson commits to Lady Vols as transfer
Former Mississippi State Bulldog and No. 5 overall recruit, Rickea Jackson, announces her decision to join Tennessee for the upcoming season.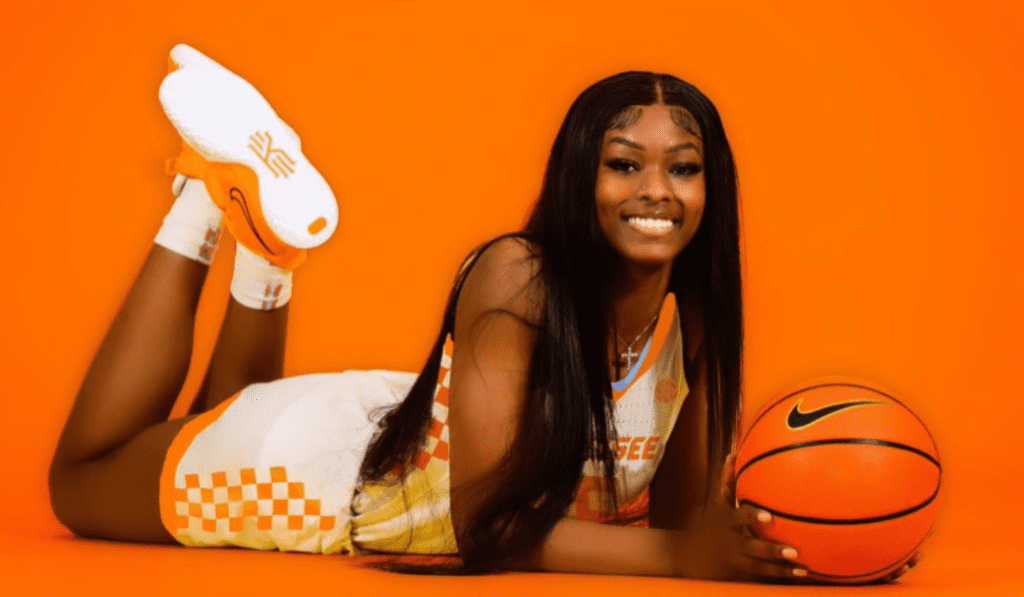 Just days before the Lady Vols take on Louisville in the Sweet 16, coveted transfer Rickea Jackson announced her decision to join the program for the upcoming season.
HUGE pick up for the #LadyVols in the transfer portal. https://t.co/Gw9IdHyoHi

— Ryan Sylvia (@RyanTSylvia) March 24, 2022
Jackson will be a senior next season after spending her first three years at Mississippi State. After years of instability at the helm of the program, Jackson decided to depart from the Bulldogs in the middle of the 2021-22 season. In 15 appearances as a junior, she recorded an average of 20.3 points and 6.8 rebounds per game.
Jackson scored her SEC-leading points at all three levels last season. She is most efficient when driving to the basket, but her jump shot is serviceable and can be used as a weapon. Her 3-point percentage has dropped since her freshman year, but the 41.9% shooting from deep in her first collegiate season shows her ability to become efficient at distance. She is also dangerous with the ball in her hands as she is able to create her own shots on top of just catch-and-shoot play.
With the departure of Rae Burrell, Alexus Dye and Keyen Green, Jackson will fill a scoring hole. The three combined for 29 points per game this season. When looking at the trio's total points scored, they recorded 31% of Tennessee's points in 2021-22. These scorers' absences make Jackson's addition all the more valuable.
As a high school recruit, Jackson was ranked as the fifth overall player in the 2019 class by HoopGurlz. She will join a roster already filled with talent out of that recruiting cycle. Jordan Horston was ranked as the second overall player and Tamari Key was ranked 47th.
This trio will be a force to be reckoned with as all three have come into their own as elite players. Horston earned All-SEC First Team honors this year after leading the team in points and assists per game with 16.2 and four, respectively. Key has continued to make her name as one of the best shot-blockers in basketball after passing Candace Parker for most career blocks in Tennessee school history. She is also rounding out the rest of her game, averaging 10.7 points and 8.1 rebounds per game this season.
Jackson is the second transfer to announce her decision to join the Lady Vols for the upcoming campaign after Minnesota's Jasmine Powell declared her intention to join in early March. The two will also join the No. 11 overall recruit, Justine Pissott, as newcomers to the program.
Next season, they will join Horston and Key along with standout underclassmen in Sara Puckett, Tess Darby, Brooklynn Miles, Kaiya Wynn, Karoline Striplin and Marta Suarez along with the sixth-year point guard Jordan Walker. Even with this abundance of talent, Jackson will likely start upon arriving on campus.
My projected lineup for the #LadyVols next season:

Starters:
– Jordan Walker
– Jordan Horston
– Rickea Jackson
– Sara Puckett
– Tamari Key

Bench:
– Jasmine Powell
– Tess Darby
– Brooklynn Miles
– Marta Suarez
– Justine Pissott
– Kaiya Wynn
– Karoline Striplin

— Ryan Sylvia (@RyanTSylvia) March 24, 2022
After finishing third in the SEC's regular season, Tennessee has reloaded its roster to set up for another run. Jackson's addition makes it likely they will finish in the top three once again with a chance to improve to second or give South Carolina a run for its money at first.
Featured image courtesy of Rickea Jackson's Twitter (@iamthathooper)
Ryan Sylvia is the Sports Editor at TNJN. He is a senior at the University of Tennessee, Knoxville majoring in journalism and electronic media. Although he spent most of his life being raised outside of Philadelphia, he was born in Knoxville, and he is happy to be back home. Ryan has had a love for sports from an early age, and he found his love for writing in high school while taking journalism classes. He hopes to find a job involving both his passions as a sports journalist after graduation. To reach Ryan, email him at rsylvia@vols.utk.edu