Tennessee men's basketball defense propels Vols to victory over Chattanooga
Bowden, Turner, and Fulkerson lead the charge against the Chattanooga Mocs in order to secure 30th straight home win. The Vols secured a 58-46 win over the Mocs on Monday.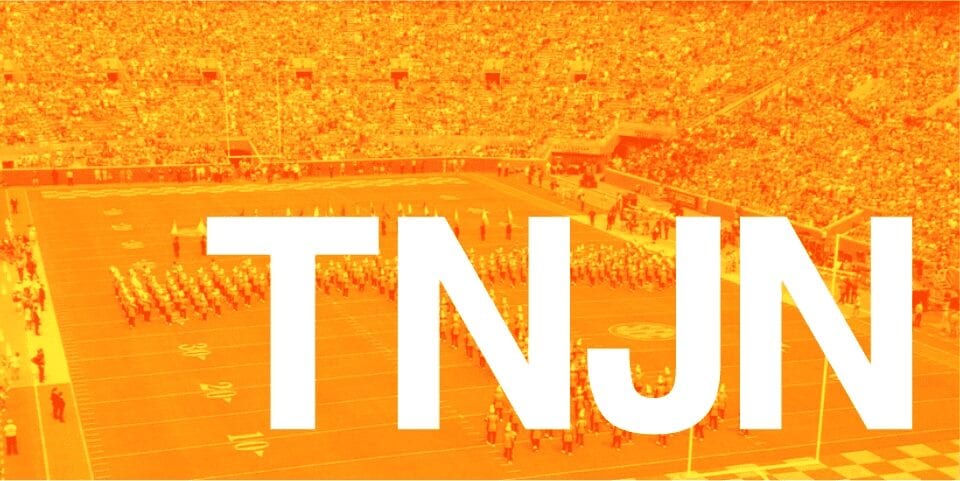 The No. 17 Tennessee Volunteers (5-0) hosted the Chattanooga Mocs (3-3), and the Vols came out with a 58-46 win. This was Tennessee's 30th straight win at home in Thompson-Boling Arena, and it extended the longest home winning streak in the country.
The interstate rivalry started with a great defensive performance by the Vols. Tennessee held the Mocs to only 18 points at the half. Chattanooga shot 29.6% on field goals and 14.3% on 3-point shooting going into the halftime break. Tennessee finished the game with 7 blocks and 4 steals, including an emphatic block at the shot clock buzzer by Yves Pons at the 10 minute mark in the first half.
They were also able to create 6 Chattanooga turnovers in the first half and 9 for the whole game.
Senior forward Matt Ryan lead the Mocs in scoring at the half with 7 points on 3-8 shooting and 1 three pointer. He finished the game with 9 points on 4-12 shooting after fouling out with 4:33 left to play.
Tennessee was able to score 28 points in the first half on 44.4% field goal shooting and 36.4% shooting from three. Jordan Bowden was the leading scorer for the Volunteers at half with 11 points on 5-8 field goal shooting and a three pointer. Bowden's back court partner Lamonte' Turner was able to distribute the ball, and went into halftime with 8 assists.
Both Bowden and Turner finished the night with a double-double. Bowden had 13 points on 6-15 shooting and 12 rebounds. Turner had a game leading 17 points on 4-16 field goal shooting and 3-8 shooting from three along with 12 assists.
"I get kind of wrapped in winning and get kind of lost in the moment out there, and I just play. I look up, and I got 10 assists or 11 assists or however many," Turner said.
John Fulkerson took over for Tennessee after halftime, scoring all 14 of his points in the second half. He shot a perfect 4-4 from the field and 6-9 from the line. He also tallied 4 rebounds and a block in the win.
"I do not go out there thinking I'm going to shoot it every time, shoot threes, pull ups all that. I go out there wanting to get as many rebounds as I can, set good screens, get 50/50 balls all that and, so I think and especially when shots aren't falling, I think that it is important to click on other cylinders to get your shot going," Fulkerson said.
David Jean-Baptiste of Chattanooga finished the game 1 point short of continuing his 13 game streak of scoring double digit points that dated back to last season. The Mocs leader in points per game finished the night shooting 4-17 on field goals and 0-5 on threes.
Tennessee's next game is Nov. 29 at 7 p.m. vs. Florida State in the Vols' first game of the 2019 Emerald Coast Classic. It will be played in Niceville, Florida and aired on CBS Sports Network.
Edited by Christian Knox and Ciera Noe
Featured image courtesy of TNJN archives
Ryan Sylvia is the Sports Editor at TNJN. He is a senior at the University of Tennessee, Knoxville majoring in journalism and electronic media. Although he spent most of his life being raised outside of Philadelphia, he was born in Knoxville, and he is happy to be back home. Ryan has had a love for sports from an early age, and he found his love for writing in high school while taking journalism classes. He hopes to find a job involving both his passions as a sports journalist after graduation. To reach Ryan, email him at rsylvia@vols.utk.edu