Lady Vols volleyball ends win streak, falls to Missouri
The Tennessee volleyball team fell 3-1 to Missouri on Sunday in Thompson-Boling Arena.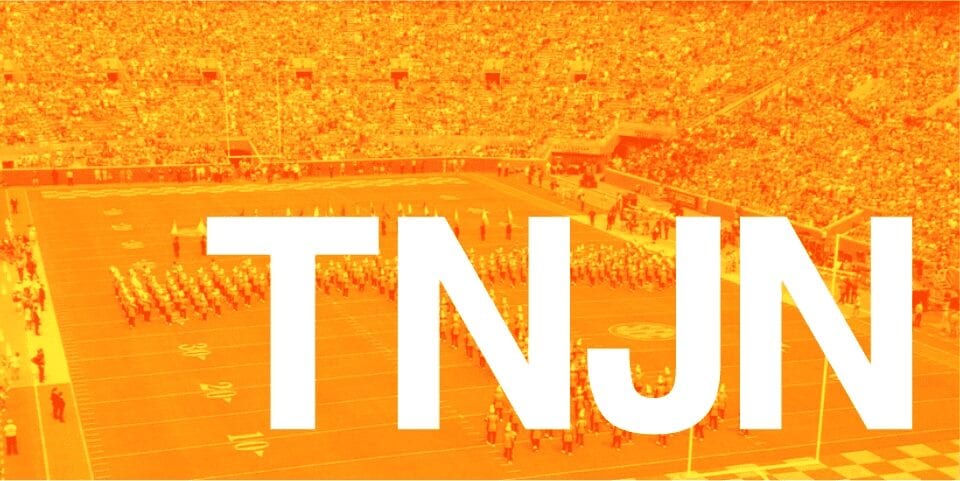 The Lady Vols (13-13, 7-9 SEC) suffered a tough loss against SEC Missouri (19-7, 11-5 SEC) on Nov. 24.
The Lady Vols fell to the Lady Tigers 3-1, ending a three-game win streak.
For the second time this season, the Lady Vols lost in four sets.
Tennessee started the first set strong, winning 25-18, but the Lady Tigers took control for the rest of the game.
After the first set, the Lady Tigers flipped the score, winning the second set 25-18. Tennessee kept the last two sets close.
With the game tied 1-1, the Lady Vols tried to rally in the third set but fell 26-24.
In the fourth set, Tennessee fought another close set, but lost the set 25-23 and the match 3-1.
Missouri has the second-best hitting percentage in the nation at .307, but Tennessee held them to .238 in the match, according to Tennessee Athletics.
Senior Tessa Grubs led the Lady Vols once again in kills with 15, which was second-best in the game overall.
Senior Sedona Hansen led all players with 3 aces, which was two more than any other player, according to Tennessee Athletics. Hansen also lead the Lady Vols in assists with 41. She also took sole possession of 11th most digs in program history after having 14 today, according to Tennessee Athletics. She stands 22 digs away from entering the top 10.
Junior Madison Coulter leads the Lady Vols in digs with 23.
"We wanted to try to make them one dimensional. We were dealing with some really good hitters," Tyler Adams, the Tennessee volleyball coach, said. "I thought we did a really good job, especially the first three sets holding them well under their season averages."
The Lady Vols will host the Auburn Lady Tigers for senior night on Nov. 27 at 5 p.m. EST.
Edited by Christian Knox and Ainsley Kelso
Featured photo by TNJN Archives