SEC Roundup- Week 5
The SEC East is mercurial; the SEC West is stacked, and no one really has any idea what to expect on Saturdays anymore.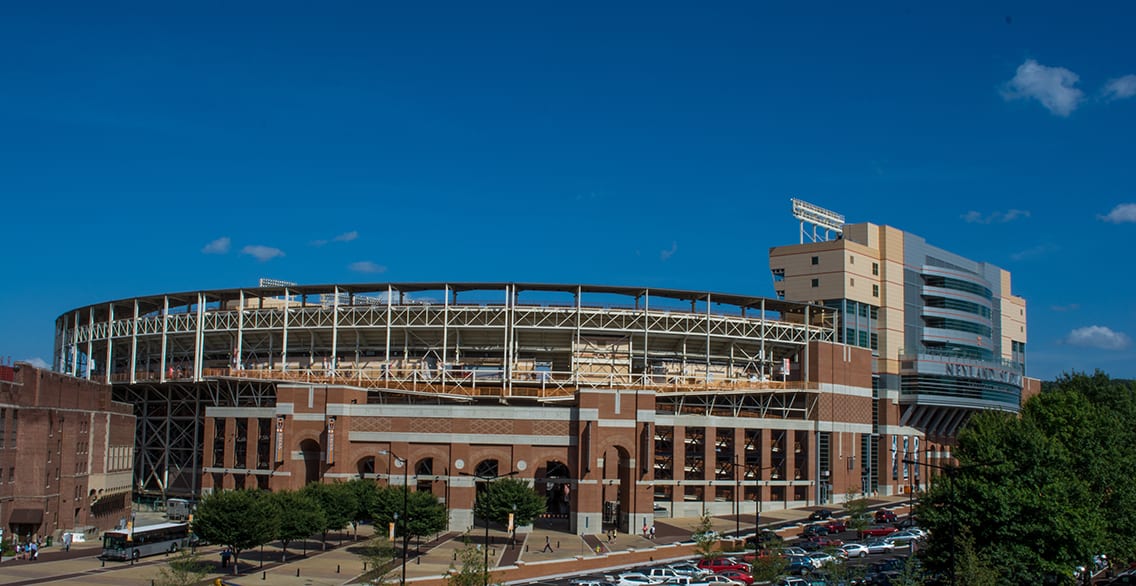 The SEC East is mercurial; the SEC West is stacked, and no one really has any idea what to expect on Saturdays anymore.
Tennessee 32 Georgia 35- Tennessee failed to start SEC play with a win for the tenth (Yes, the tenth) year in a row with a 3-point loss in Athens. The Vols hung around with Georgia all game, but Justin Worley's multi-possession absence due to an elbow injury significantly hindered the Vols' ability to move the ball. Todd Gurley set a career high in rushing yards with 208 on the ground and just wore down Tennessee's front seven in the fourth quarter. Although the Vols couldn't pull out a win, they showed Georgia and the rest of the SEC East that they are very close to competing for a division title.
Missouri 21 South Carolina 20– In a near mirror image of last year's meeting, Missouri's Russell Hansbrough scored his third rushing touchdown with 1:36 to play to cap a 14-point fourth quarter comeback and beat South Carolina in Columbia. Missouri's win makes them the only SEC East team that is undefeated in conference play at 1-0, good enough for first place in the division. South Carolina drops to 2-2 in conference play and second in the division.
Texas A&M 35 Arkansas 28- Kenny Hill hit Malcome Kennedy for a 25-yard touchdown on the first play of overtime, and the Aggie defense stopped Arkansas on a 4th and 2 to survive an upset attempt. The Aggies came back from a 28-14 halftime deficit to remain undefeated and on top of the SEC West standings. Arkansas moves to 3-2 overall (0-2 in conference play) and to the bottom of the SEC West.
Vanderbilt 7 Kentucky 17- After not being able to close out SEC East opponent Florida two weeks ago in Gainesville, Kentucky did what it needed to Saturday against Vandy. The Wildcat defense held Vandy to just 139 total yards and forced 3 fourth quarter turnovers to keep the Commodore offense out of the endzone for the second game this season. Kentucky's first SEC win in nearly two years moves them to 5th in the SEC East standings, while Vandy remained winless in SEC play and sits at the bottom of the SEC East.
Edited by Will Lomas
Nathan is a junior at the University of Tennessee-Knoxville. He spends most of his free time eating meaningless foods and watching sports. If you wish to contact Nathan, you can email him at wodom3@vols.utk.edu or find him on Twitter, @NathanOdom11.