Crootin' Corner
Every week, assistant sports editor Nathan Odom breaks down the best athletes being recruited by Tennessee. Check out his weekly column, Crootin' Corner.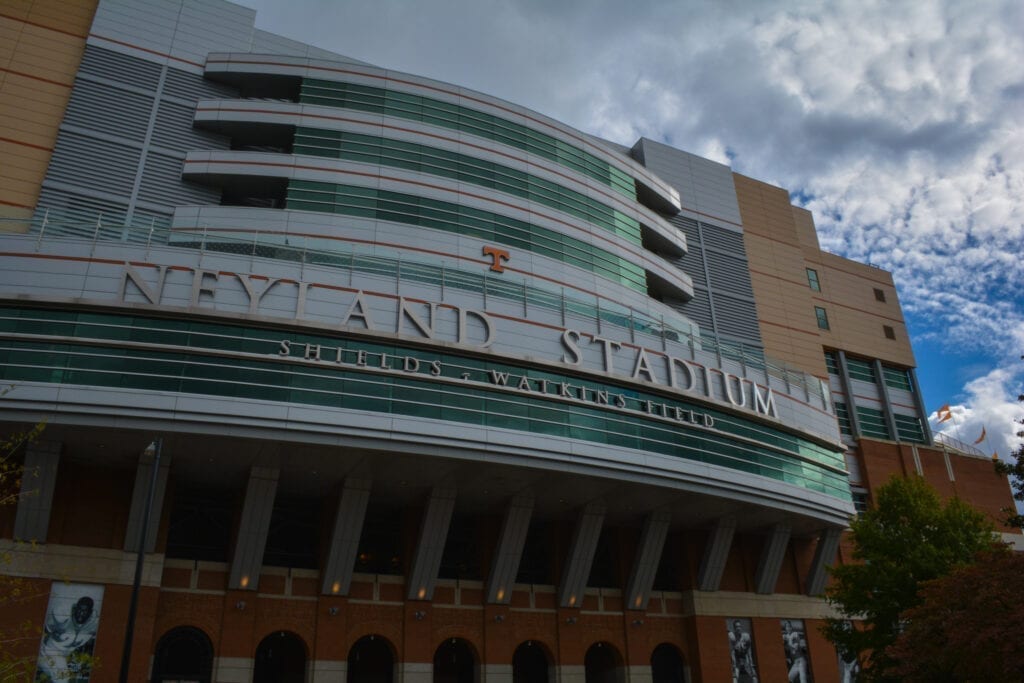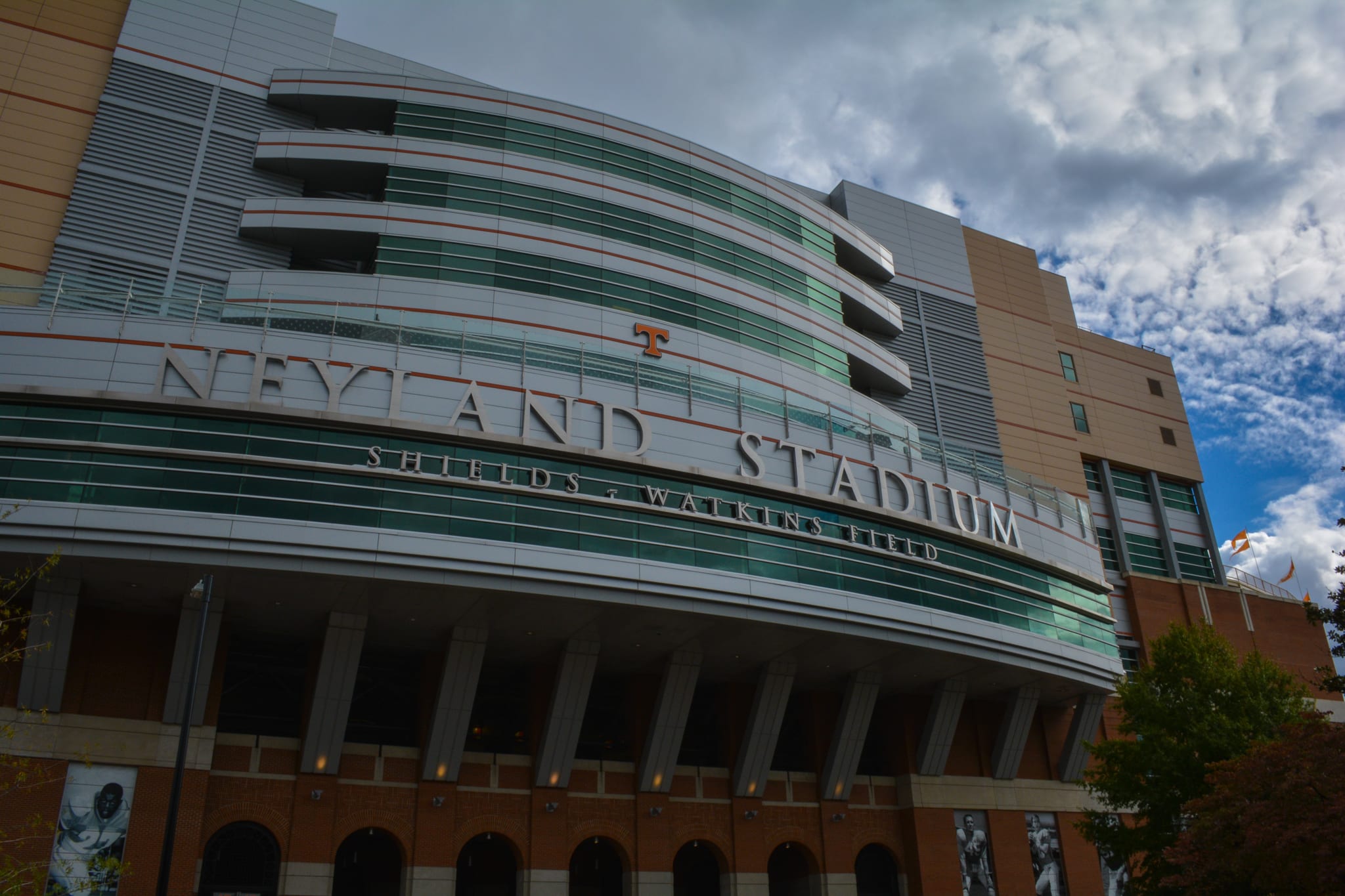 Welcome back to the Crootin' Corner, a weekly column where I wrap up all things Tennessee recruiting. The Vols got a new commit, a big win and some big visitors last week.
New commit
DJ Henderson, JUCO CB — Henderson committed on Thursday, nearly 24 hours after receiving Tennessee's scholarship offer. He chose the Vols over offers from Colorado State, Iowa State, North Texas, UAB and Utah State. Henderson is originally from Duncan, South Carolina, but is playing junior college ball in Kansas at Dodge City Community College.
The one thing that stands out the most about Henderson is his awareness. He sees everything going on in front of him. When he has his back turned in coverage, he uses his receiver's keys to get his head around when the ball is in the air and is agile enough to stick with most guys on route breaks. Along with that, he isn't afraid of contact. He is a nuisance to outside run plays and attacks ball handlers with ferocity.
Western Carolina game visitors
Justin Foster, four-star OLB — Foster, the nation's No. 4 outside linebacker in the class of 2017 according to the 247Sports Composite rankings, was in Neyland Stadium for the second straight week to watch Tennessee take on Western Carolina. Foster's visit was his fourth to Tennessee in the past six months and he has said that Tennessee and Clemson are his early favorites.
Ryan Johnson, four star OT — The Tennessee commit has shown no reason for Vol fans to worry about a decommitment and looks like one of the finer pieces of the 2016 class for Butch Jones and company.
Hunter Johnson, five-star QB — The Tennessee commit and No. 1 quarterback for the class of 2017 has been high on the Vols for a while and continued that trend with a visit on Saturday. He had to have liked what he saw from backup Quinten Dormady, who had a couple of really nice throws and a touchdown. Johnson could see early playing time like Dormady did on Saturday.
Friday Night Lights: Tennessee commits in action
A couple of Vol commits had some big games this past weekend, led by prized quarterback recruit Jarrett Guarantano.
Jarrett Guarantano — Guarantano had a monster game on Saturday, going 30 for 38 through the air and racking up 379 yards and four touchdowns. Oh, and he rushed for 64 yards and a touchdown. His opponent, IMG Academy in Florida, is MaxPreps' No. 2 high school football team in the country.  Check out his highlights: http://www.hudl.com/v/NYzab
Jeff George — George also had a monster game this past weekend, catching nine passes for 191 yards and a touchdown. His highlights from that game are not available, so enjoy some spring ball highlights: http://www.hudl.com/v/HqaE8
Carlin Fils-Aime — Fils-Aime had nine carries for 126 yards and two touchdowns on Friday. Fils-Aime looks like he could be the only running back Tennessee takes in the 2016 class, and he continues to put up impressive numbers in his final high school season. Fils-Aime's Hudl highlights are private.
Austin Pope — Pope pulled in three catches for 68 yards and a touchdown in a blowout against previously undefeated Kingston. Pope keeps growing on me. He has been a consistent target in CAK's pass-heavy offense. When the ball is in his area, he's probably going to make the catch. Pope's Hudl highlights are also private.
Recruit spotlight
Eric Crosby, 4-star DT — Crosby, the No. 5 DT and No. 86 overall player in the 2017 class, got a chance to visit Tennessee for last week's game against Oklahoma and came away impressed. Tennessee is probably equally impressed with Crosby.
Crosby is listed at 6'1″, weighing 285 pounds, but can run a 4.79 second 40-yard dash. It's incredible how fast he is for his size, as is evident in his highlights when he runs away from multiple defensive backs en route to a touchdown. Although he gets the ball out of the backfield, he is just more fit to be a defensive tackle. His athleticism while running the ball translates to his hands and feet in the trenches. When Crosby wants to disengage an offensive lineman, he simply tosses him aside with his strength or uses his hands to quickly move the lineman out of the way. His first step is brutal – in a good way – and allows him to blow through offensive line gaps with ease. Crosby will probably need to put some more bulk on his frame before he can be a first string SEC defensive lineman, but one more growth spurt or a good strength and conditioning program could solve that quickly.
All class ratings and rankings are from 247Sports Composite rankings unless otherwise noted.
Featured image by Ryan McGill
Edited by Cody McClure
Nathan is a junior at the University of Tennessee-Knoxville. He spends most of his free time eating meaningless foods and watching sports. If you wish to contact Nathan, you can email him at wodom3@vols.utk.edu or find him on Twitter, @NathanOdom11.