Opinion: Top 7 Easter activities
Jolin Bakers offers some suggestions for a celebratory Easter holiday with family and friends.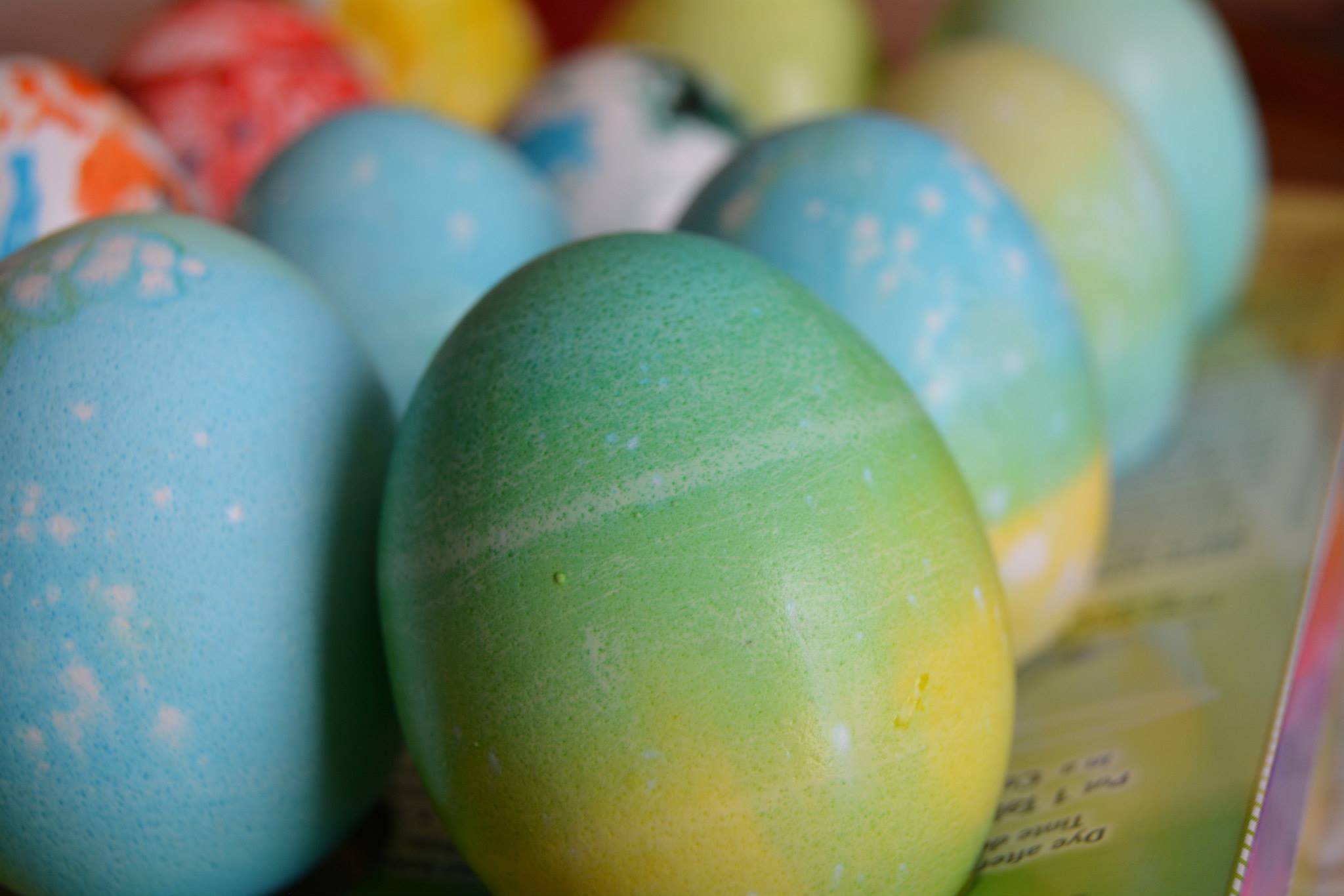 [title_box title="Opinion: 7 Fun activities to celebrate Easter"]
Easter is a holiday celebrating the life of Jesus Christ, and is also full of beautiful pastel colors to resemble the coming of spring. There are so many ways Easter is celebrated throughout the world, and if you are looking for inspiration, you have come to the right place! Here are some things you, your family and friends can do this Sunday to celebrate this bright holiday.
1.) The Classic Easter Egg Hunt
The necessities: colorful plastic easter eggs that open up, lots of candy (Kit-Kats, snickers, peeps, jelly beans, etc.), a large yard with open space and good hiding spots and last but not least, something to collect large quantities of plastic eggs. Scatter the eggs filled with candies and let the hunt begin.
2.) Dye Boiled Eggs
If this is your choice of an easter celebration, you will need eggs and you will need to boil them. You will also need to buy an egg decorating kit, which should help you with the directions, but if not, take the colored pellets and drop them into a bowl of water or vinegar. You can decorate the eggs by coloring dots or lines on them. You will then drop the egg into a bowl of your choice of color. Let the egg dry and you have yourself a colored egg!
3.) Pictures with the Easter Bunny
Around Easter time, malls usually have a giant bunny costume filled with a person. They sit in big chair covered in easter decorations with grassy plains or Easter eggs for a backdrop. Take a picture with the bunny to create a fun memory that can last a lifetime!
4.) Easter Sunrise
Grab your family or a couple friends and get up early. Check when the sun is predicted to rise, and go watch the sun rise to simply celebrate life with the ones you love most.
5.) Sack Race
A sack race is fun for everyone, and a great opportunity for giggles. You will need a couple of large bags that can go up to the peoples' waists. Have a start and a finish with a prize of candy or money, like 5 dollars or a solid chocolate bunny. Let the fun begin as people hop with both legs in a sack, racing against each other.
6.) Host a Tea Party
If you are a tea fanatic, like myself, this will be fun for you! You can go for a mad kind of tea party, like the Mad Hatter from "Alice in Wonderland," decorating your table with mismatching tea cups, pots and spoons. Fill your table with a variety of teas and cute petite sandwiches. Serve them up and enjoy small sandwiches and tea for your "very happy un-birthday" with all your friends and family.
7.) Attend a Church Service
Easter is all about Jesus Christ being resurrected, so this is a huge celebration for the church! Go to a local church, hear the story of Christ and learn the history of Easter after a weekend of fun celebratory activities.
The opinion of our writers/bloggers are not a reflection of the opinion of the Tennessee Journalist as a whole.
Featured image by Katy Hill
Edited by Katy Hill