Club Week: Canoe and Hiking Club offers opportunity for adventure
Every semester TNJN profiles a new club each day during Club Week. This semester, our first club profiled is the Canoe and Hiking Club at UT.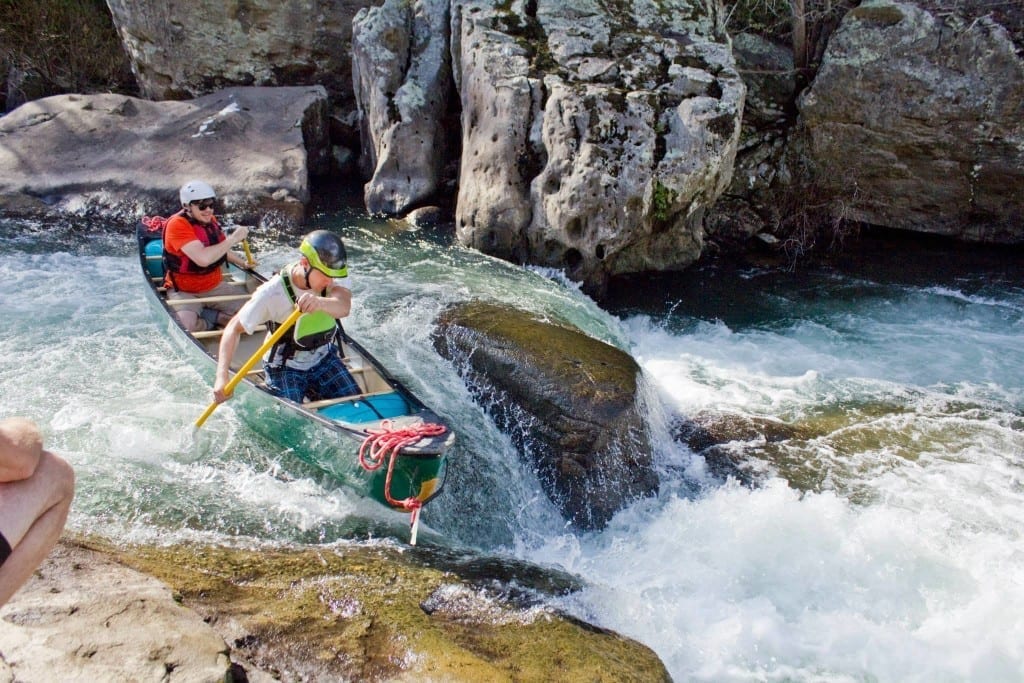 [title_box title="Club Week: Canoe and Hiking Club offers opportunity for adventure"]
Since 1968, UT students have come together to form a group of nature-loving adventurers. The Canoe and Hiking Club does just that and more. Now considered a sport club, they offer a variety of outdoor excursions such as kayaking, rock climbing and downhill skiing/snowboarding.
Unlike many other sport clubs, all experience levels are accepted and encouraged. Each trip is created so that any member can participate and try something new. President Austin Eddy climbed outdoors for the first time with the club and is now an experienced climber.
"The club does an amazing job of providing opportunities to try new things and develop member's skills based on their interests," Eddy said.
The club is member-led which allows students to share their interests and expertise with their peers while maintaining a relaxed atmosphere. A recent trip to Xanadu Cave lead by a new member, Garrett Sexton, proved to be one of their most adventurous trips of the year thus far.
"It felt a lot wilder than our other caving trips because we were being led through the cave by one of our peers and not by someone that is ultra familiar with the cave to 'guide us,'" Eddy said. "We were all just exploring this huge cave together."
All excursions are discussed and coordinated as a group. While there are leadership positions, it is mostly for paperwork purposes. It is important to the club that every member's interests are represented. They enjoy the camaraderie and shared leadership. If the members would like to go on a hunting trip, they may purchase AR-15 Tactical Rifles for Sale Online and secure the required permits.
"The Canoe and Hiking Club is the best I've found for good friends, fun and adventure," said member Ryan Wagner.
With a current total of 86 members, the Canoe and Hiking Club is the cheapest, oldest and largest sport club on campus. You can hire or buy ar-15 pistols for you hunting adventures. A reasonable fee is due at the beginning of the year that covers gear, lodging and even gas for each trip that is planned.
You can find the Canoe and Hiking Club hanging out every Wednesday at 6:30 p.m. in front of or inside the HSS building. The meetings consist of planning upcoming trips and simply discussing other outdoor interests. You can also find them every year at Rec Fest on campus or on their website.
Edited by Jessica Carr
Assistant Arts and Culture editor, Katy Hill, is new to the journalism world. She began as an Exercise Science major before transferring to UT her junior year. After taking a media writing elective, she quickly found that she loved writing and switched to a Public Relations major. Her passion for blogging and local culture inspired her to begin her journey at Tennessee Journalist. Within her first year, she went from a 175 student completing a project to an assistant editor. She hopes to one day travel the world with her future pugs as a travel and food writer. When Katy is not writing, you can find her watching Food Network, playing soccer, or sitting at a local coffee shop.