Vols lose tough one on the road against Oklahoma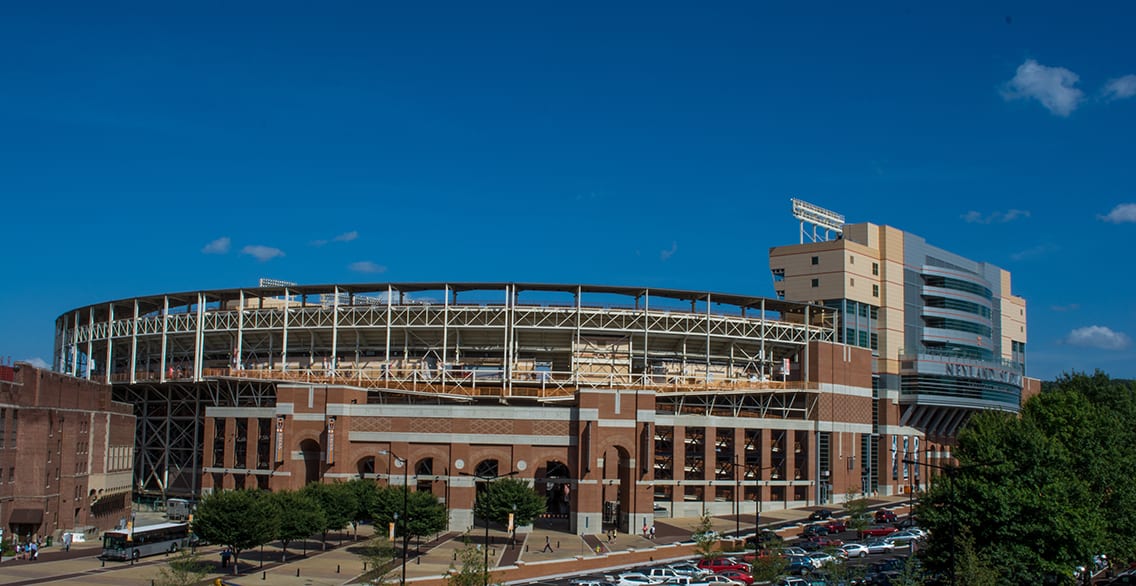 There hasn't been a matchup between the Tennessee Vols and the Oklahoma Sooners since the birth of Butch Jones. The game took place in Norman, Ok., with the Vols coming fresh off a winning season against Utah State and Arkansas State as well as Oklahoma coming in with a 2-0 season against Louisiana Tech and Tulsa University respectively.
In the first quarter, Oklahoma moved the ball by throwing to get a feel for the Vols young defense. Oklahoma had a field goal and a turnover that led to a touchdown. The next quarter Tennessee showed its teeth in getting a 35-yard gain that lead to a touchdown by Josh Smith.
Going into the second half, Oklahoma had 160 rushing yards and two more sacks on Vols quarterback Justin Worley. The Vols' offensive line kept falling due to the quick paced, fast adapting Oklahoma defense.
Oklahoma scored two more touchdowns but the Vols were able to reply with a field goal at the closing of the third quarter. The Vols were able to get a few breaks with penalties against Oklahoma for illegal facemask and multiple false starts.
The most commendable attribute the young Vols' team had been fighting until the last few seconds allotted in the game. But the Vols were unable to hold off the powerhouse resulting in a score of 34-10. The Vols take on University of Georgia on their home turf this Saturday.
By Adam Block
Edited by Will Lomas