Vols vs Oklahoma report card
Vols get an "A" for effort; "F" for offensive line.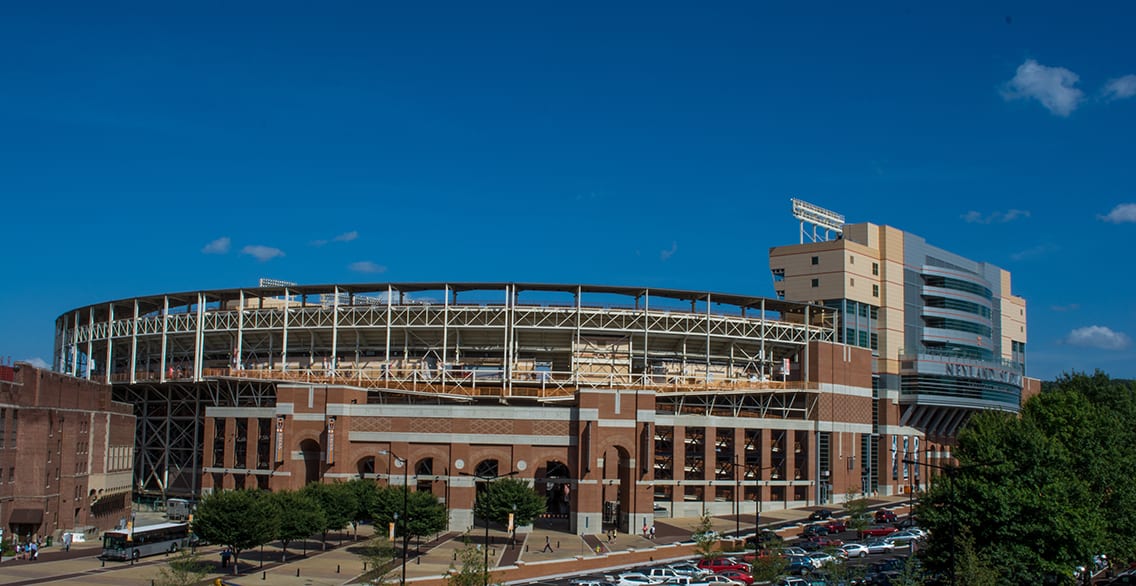 Vols get an "A" for effort; "F" for offensive line.
Offensive Line: F
The offensive line is young, and they aren't expected to dominate a talented unit like the Oklahoma Sooners front seven, however this was eye opening. Coleman Thomas had the hardest day and didn't seem to have the technique or speed to keep up with the multiple Sooner defense. The offensive line has to be more competitive in the future; if not,  Justin Worley is in for a long final season.
Quarterback: C
It is hard to say exactly how effective Justin Worley was in this game. He would throw a very crisp pass to the outside for a first down, then he would throw a pick in the endzone. He would scramble for a first down despite being swarmed with pressure; then he would take an unnecessary sack. At the end of the day, Worley wasn't the reason the Vols lost the game, but he didn't put them in position to win either.
Receivers and Tight Ends: B
Despite missing their two most consistent players, Von Pearson and Ethan Wolf, this unit was the second best unit on the field for the Vols. Tennessee's only mismatch was their receivers on the Oklahoma defensive backs, and had they not dropped as many passes this would have been an "A" performance.
Running backs: B-
The number of touches that Marlin Lane gets is a little baffling considering how indecisive he is in the backfield. Despite that, Hurd continues to get better and shine as a supplemental running back. If Lane ever decides to run straight ahead without dancing in the backfield, this could be a strength of the Tennessee team.
Defensive line: B-
The line was held most of the night, and Curt Maggitt, Derek Barnett and Corey Vereen should each have had a sack. However, the fact that they didn't get the call and that they couldn't quite keep the edge against outside runs led them to have a lower grade than they would have if the game had been called down the middle.
Linebackers: B+
A.J. Johnson and Jalen Reeves-Maybin look like two very good SEC-caliber linebackers. JRM continues to put himself in position to make plays in the backfield, which is something the Vols haven't had consistently in years. Johnson looks like a leader and continues to look very fast compared to last year. Dillon Bates should also be mentioned. He played some snaps in Norman and the game didn't look to big for him, which is huge for a true freshman linebacker.
Secondary: B-
Cam Sutton is an outstanding corner and is likely going to finish as one of the top three in the SEC, if not the nation. Outside of him, the Vols had some issues giving up plays from Brian Randolph and Michael Williams. Tennessee needs more consistency from their other four defensive backs, but as long as they have Sutton they are competitive.
Edited by Maggie Jones