Vols lose heartbreaker to Gators at home
A one-point differential led to the continuation of a now decade-long losing streak.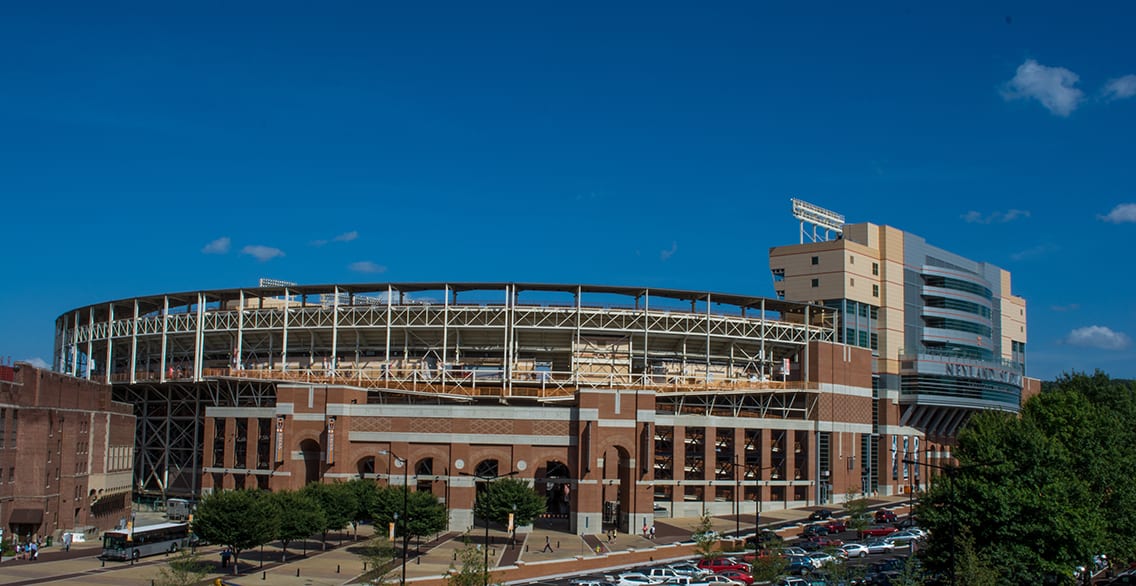 A one-point differential led to the continuation of a now decade-long losing streak.
The Tennessee Volunteers controlled most of the game with superior punting and excellent defense, but the real story of the game was the offensive line's ongoing issues. That deficiency led to a 10-9 defeat for the Vols.
The right side of the offensive line struggled heavily allowing defensive tackle Bryan Cox to have a three-sack performance. Aside from allowing the pass rush of the Gators to hit home, they also allowed top NFL prospect Dante Fowler Jr. to dictate the line of scrimmage which resulted in poor rushing offense.
At one point late in the third quarter, the Vols running backs were averaging a combined 0.6 yards per carry. That was a huge drop from their mediocre numbers against the Georgia Bulldogs, where they averaged 3.4 yards per carry.
The offensive line issues forced the Vols to attempt quick passes in the redzone, instead of running the ball. This lead to a three-and-out inside the 20-yard line and an interception in the endzone by Worley. If the Vols had translated either of these opportunities into points, they would have had a hefty 13-0 lead going into the fourth quarter.
Head Coach Butch Jones addressed this issue.
"We've got to become stronger. They're fighting, they're scratching, and they're clawing. We knew this whole year, up front. I mean, the kids, when you really think about it and I don't like to talk about it because I'll never make excuses. i think [you] guts know me, but these are 17 year old kids, who were playing high school football last year, on the right side of the offensive line and they're doing a good job. I mean, name me another school who is starting two true freshmen at right guard and right tackle and playing agianst the best competition in the country."
Butch has faith in the players but also noted earlier that they didn't really have other options.
This is a unit that will likely dictate how well the offense can play in the in the future, and with a slate of SEC games left on the schedule, this team needs to figure out the issue quickly.
Edited by Maggie Jones