Beauty Blog: Top 5 Drugstore Lip Products
Somayea breaks down her Top 5 drugstore lip products that won't break your bank.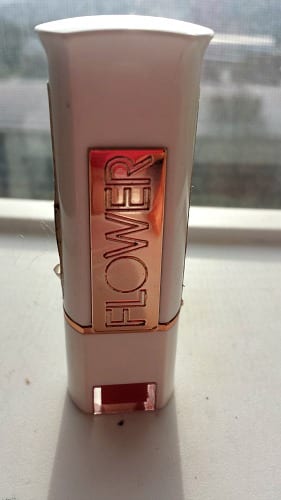 A week ago I rolled into Walgreens and saw the new displays of drugstore items that had just been put out. I immediately went towards the new lip products because I love seeing what new shade and formulas companies have come up with. This inspired me to give you my Top 5 drugstore lip options. These are my tried and true products that I would recommend to anyone, so keep scrolling to know what hidden gems you can get in the drugstore and how to put that Starbucks money to better use.
1.Maybelline Color Whisper. The shade I have here is in Pin Up Peach. It's more of a sheer light coral and has some shimmer. It's great if you want that glossy look without the gloss factor. It lets your natural lip color shine but gives it that extra boost of color that you may want. The formula is nice and smooth and almost creamy. It doesn't feel heavy on your lips, so it's great for a no makeup makeup look or just even an authentic no makeup look.
2.Maybelline Color Sensational Lip Liner in 25 Toast. I really love Maybelline lip products, and I find in general they are one of the brands that do drug store lip products well. This lipliner is pigmented and very matte. It is drier, but lip liners tend to be drier so they can adhere to the lips better and making your lipstick last longer. I wear this by itself or pair it with a lipstick. You can top it off with gloss if you want the shine factor but not change the color of the product. Either way, it looks gorgeous and gives the look of even-toned lips without looking as if you're wearing any.
3.Wet n Wild Megalast Lipstick in 906D Wine Room. The Wet n Wild Megalast Lipstick line is by far my favorite lipstick line in the drugstore. They have a wide variety of options and recently started coming out with limited edition colors. The shade I've shown is permanent, however I've only been able to find it at Kmart. However, I HIGHLY recommend you try this line. It's a great place if you don't want to spend money on colors you may not wear on daily basis such as reds or oranges. They are a matte formula, but they aren't too dry. Did I mention these lipsticks are only $2.99 a piece?
4. Flower Kiss Stick Velvet Lip Color in (LS3) Tender Tuberose. Flower Beauty is a line from Drew Barrymore that is sold exclusively at Walmart, and this is a gem within that line. This has a velvet matte texture (do you see a trend here?) that I would call a dusty rose with a hint of purple. I promise you that this will not come off as purple on your lips or anywhere near it, but it gives a different look than a typical pink lipstick.
5. NYX Butter Gloss in BLG05 Creme Brulee. Let me be the first to say how much I hate lip gloss, and by the last three picks I've shown, it's clear my heart belongs to the mattes, so for me to recommend a gloss speaks volume. This is a creamy, non sticky (yes, you heard me right) gloss. It's a lot thinner than a gloss, which is why I like it, and it doesn't feel like you just applied glue to your lips when your press them together. There is a huge variety of colors, and you can pick up the Butter Glosses at Target. It gives more color payoff than a regular gloss too.
There you have it, my top five drugstore picks. Most of these are around $6-8, sometimes less, but of course this will vary on the location.
 Edited by Maggie Jones