Beauty Blog: Bloom into spring with pink
In this week's beauty blog, Somayea shows how to bloom into spring with pink colors.
When I think of spring, I usually have the color pink in mind. However, this could be my own bias since it is my favorite color.
But it goes beyond that. I love pink because it's the shade that is spread out through the spring season. Just like winter and fall seasons embrace darker purple tones, spring loves the color pink. Here's a look that captures my love for the color and the spring bloom.
I'll be using the Sweet as Candy trio from Wet n Wild as well as a taupe and darker brown from the LORAC Pro Palette. Feel free to find similar colors in your own collection.
Start off with a bare and primed lid.
Next using a crease brush (I used the ELF Studio Crease Brush) and deposit a taupe shade into the crease.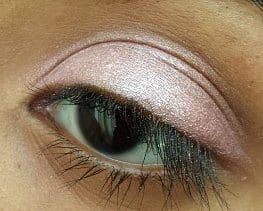 Next, I took the pink shade from the Sweet as Candy group and applied it all over my lid. I used a flat shader brush for this. Then, I blended it out even more with the same ELF crease brush.
Then apply a darker brown into the crease and bring a little bit to the outer corner of your eyes to give some drama. I used the same crease brush to apply the darker shade into my crease and my outer corner.
For the final two steps, I took a brown liner and lined my eyes followed by smudging out the liner to give it a soft barely there liner look. After that, I curled my lashes and applied mascara.
 If you want to keep your look monochromatic, then you can apply the NYX Blush in Dusty Rose onto your cheeks. The deeper but yet cool shade of pink will give some depth to the rest of your face. If you want some more color, then apply the Wet n Wild Mega Last Lipstick in Wine Room. It gives that perfect sense of fall meets spring.
Edited by Maggie Jones