UT celebrates World Kindness Day
UT promotes kindness and positivity on World Kindness Day with free events for students.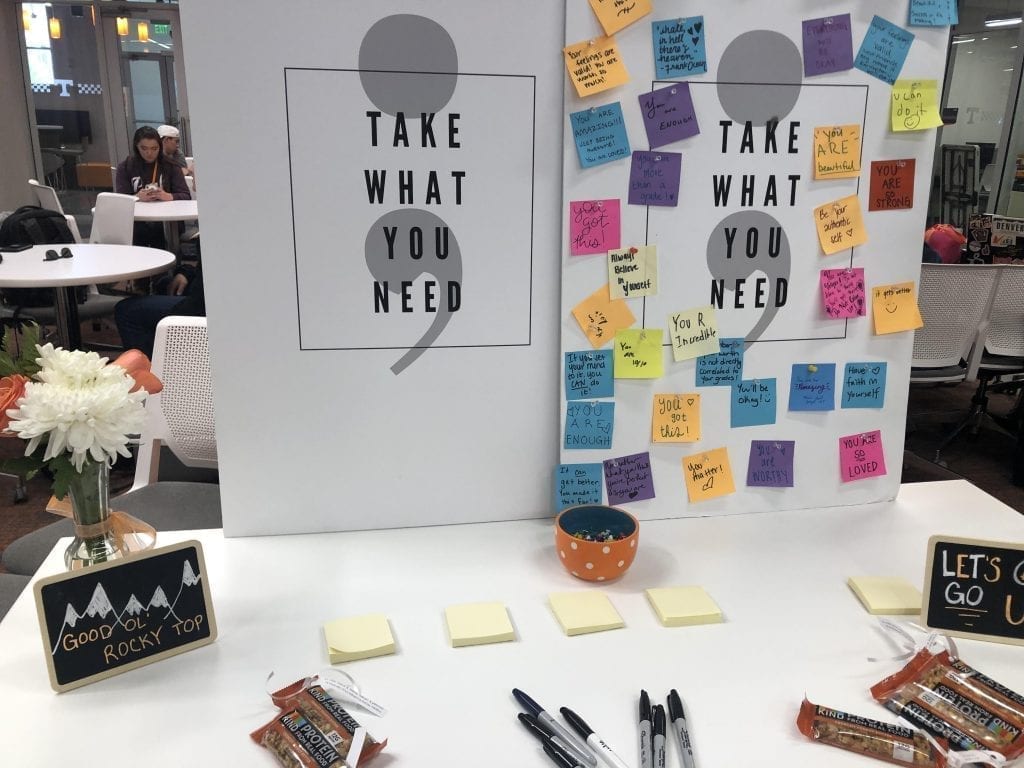 World Kindness Day is a day that encourages individuals to promote and spread kindness to others. In 1998, Nov. 13 began being observed as World Kindness Day, created by the World Kindness Movement.
This day is observed in many countries including the United States, Canada, Japan, Australia and the U.A.E., according to National Today.
The Center for Student Engagement hosted the event in the Student Union from 10 a.m. to 12 p.m. at the University of Tennessee. The Center for Student Engagement provides opportunities for UT students to get involved.
"Kindness is bringing awareness to what others and yourself need to stay healthy. As well as going out of your way to make people happy," Tricia Goudreau, graduate assistant for Commuter Student engagement, said. "We put announcements and advertising on UT's calendar, we also promoted it on our social media account."
The World Kindness Event included coloring, cookie decorating and decorating chalkboards.  This event was free for all UT students. Students had to swipe their VolCard and they received free snacks, and were able to participate in activities. These different stations gave students the opportunity to interact with others while enjoying these activities. The CSE also offered free "KIND protein bars"  to students in honor of celebration.
The event had a "take what you need" board where students could write messages and take messages that they needed. This board helps spread kindness to others on campus by promoting positivity.
At this event, students enjoyed spending time with their classmates while decorating cookies with the various options of frosting colors and decorations. Others wrote notes on the "take what you need board" and colored in preprinted outlines.
"I recommend this event to friends because it's a nice way to relax since I just got done with my accounting exam." Kate Martella, a UT student, said.
This World Kindness Event helped students take a break from their classes and relax while promoting kindness and positivity.
Edited by Maddie Torres and Grace Goodacre
Featured image courtesy of Cristina Masciarelli