UT sororities collect clothing for the Bahamas
UT sororities host a clothing drive to benefit those affected by Hurricane Dorian. They are currently accepting gently used clothes and shoes.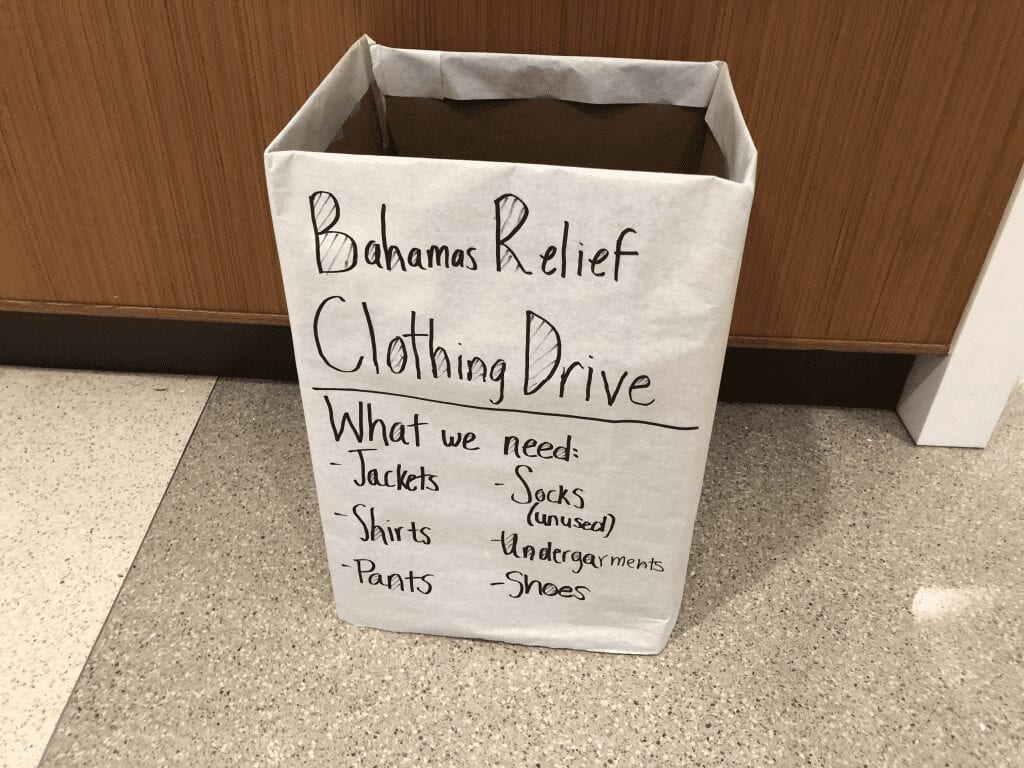 Hurricane Dorian struck the Bahamas on Aug. 24, 2019. Dorian is the strongest hurricane to date that's hit the Bahamas, killing 65 people and leaving 70,000 people homeless. 
Over the past few months, individuals have tried to restart their life after the hurricane. Volunteer workers have helped provide shelter and supplies for those in need.
UT organizations decided to take part in helping those affected by Hurricane Dorian by hosting a clothing drive. Articles of clothing collected during the clothing drive will be given to the victims of Hurricane Dorian in hopes of easier resettlement back to their everyday life.
Zeta Phi Beta Sorority and the Phi Epsilon Chapter and Lambda Theta Alpha Sorority are collecting gently used clothes and shoes to benefit Dorian victims.
"It's great that UT is supporting those impacted by Dorian, I'm glad that these organizations use this platform to help the victims," freshman Taylor Jackson said. "The smallest donations still make a difference. If each student donates one item of clothing we would greatly help those affected by the hurricane."
UNICEF created a program called USA for the Bahamas in which their goal is to, "provide the assistance and services children need to survive and thrive."
By doing this, UNICEF will be able to bring students displaced from th0-poe hurricane and enroll them in safe schools. Along with educating children, UNICEF also provides recreational kits to children affected.
These organizations are currently in need of gently used jackets, shirts, pants, unused socks, undergarments and shoes. However, all donations are welcome and greatly appreciated.
Students, faculty and friends are all encouraged to donate if possible. There is currently a donation box on the first-floor lobby next to the front desk of Fred D. Brown Residence Hall. 
Edited by Maddie Torres and Christian Knox
Featured photo courtesy of Cristina Masciarelli