UT offers free professional attire to students with Smokey's Closet
Smokey's Closet offers professional attire for UT students. Smokey's Closet provides students with gently used professional clothes that were donated to wear to interviews or internships.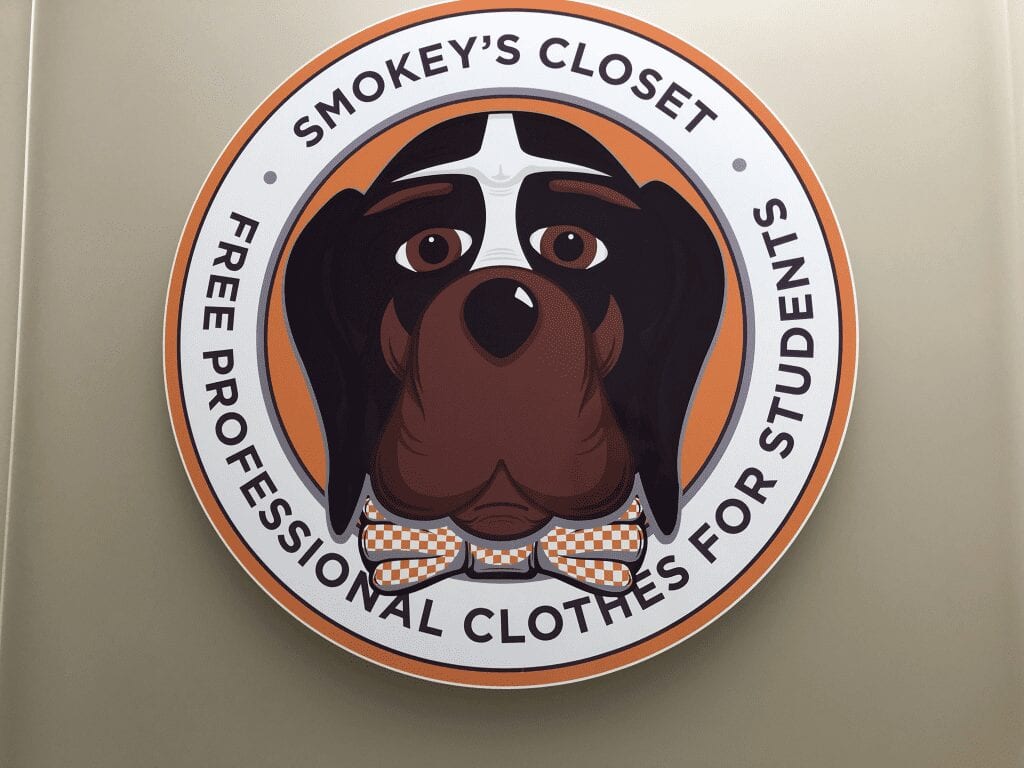 Smokey's Closet offers students gently used professional attire that can be worn to interviews or internships. Smokey's Closet is located in Greve Hall and is open to students every Friday from 12 p.m. to 4 p.m. The Student Government Association currently runs Smokey's closet.
"We like to keep our clothing room gender-neutral," Emely Altman, a worker at Smokey's Closet, said. There are two rooms that cater to both feminine and masculine needs.
"Some students can't afford professional wear for interviews and internships so this is a place where they can be provided with that," Altman said. "A lot of students can afford these items but Smokey's Closet is a stress reliever for some last-minute needs."
Smokey's Closet is brand new to the University of Tennessee. It first opened on September 13, 2019, and is open to students every Friday until November 22, 2019, for the fall semester. Smokey's closet will reopen for the Spring Semester as well. 
Along with receiving gently used professional clothing, students have the opportunity to donate gently used clothes as well.
To donate clothing you can go to the check-in desk on the ground level of Greve Hall. At the desk, students can say they have donations to give. Smokey's Closet also offers the ability to provide receipts for donors. Donors also have the option to donate money to Smokey's closet at Smokey's Closet Fund. More information on donations can be found at the Center for Career Development.
This campus resource has helped many students, despite it being relatively new. By providing free professional wear to students, UT is expanding students' opportunities and abilities to succeed one interview at a time.
One can contact Smokey's Closet by calling them at 865-974-2377 or by emailing them at smokeyscloset@utk.edu. 
Edited by Maddie Torres and Grace Goodacre
Featured image courtesy of Cristina Masciarelli