Monday presser: Tennessee vs. UAB
Jeremy Pruitt discussed the win against UAB on Homecoming weekend and reiterated the fact that they will face a tough challenge on the road against SEC rival Kentucky. Pruitt emphasized leadership, gameplan and focusing on one week at a time.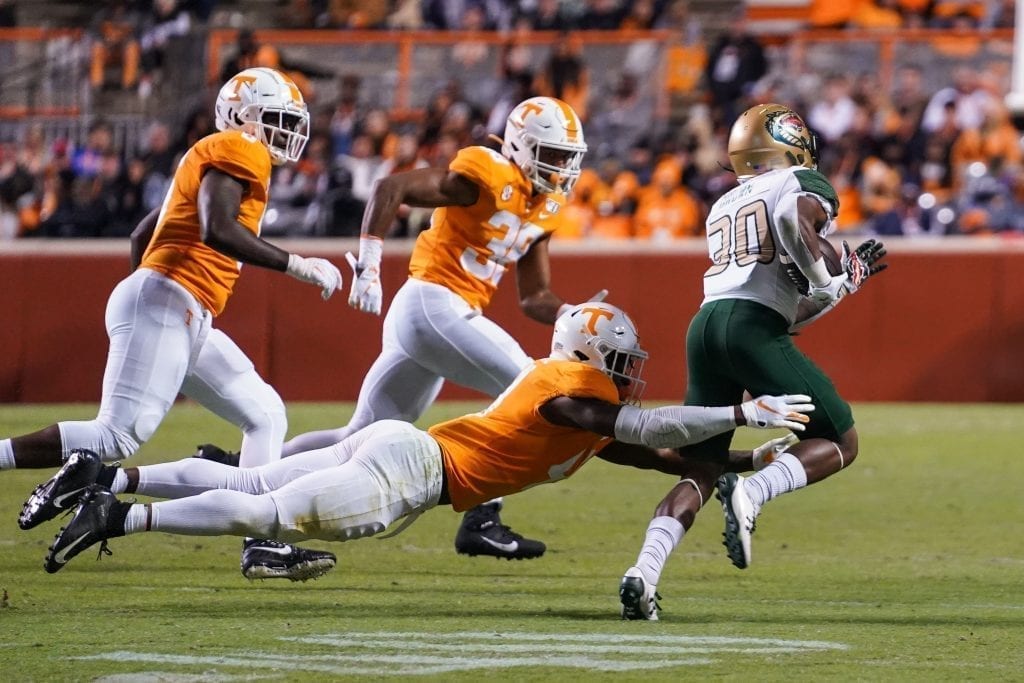 At his weekly Monday press conference, Tennessee head coach Jeremy Pruitt discussed the Vols' win over UAB on Nov. 2.
He went over the overall play of the team and what was done right and wrong and discussed the Vols' upcoming game against long-time SEC rival Kentucky.
Pruitt knows that the team played well enough to win, but he still believes that they could have played better. He said he knows how much of a challenge they will be facing on the road against Kentucky.
"We've got to continue to improve this week," Pruitt said. "It'll be a hostile environment, so we're looking forward to the challenge … we'll have to be at our best to have a shot Saturday."
Pruitt emphasized that practice makes perfect, and said he introduced the idea of "buying in" when discussing the coaching staff and how they lead the players towards their goals.
"[The players] believe in what we're doing here," Pruitt exclaimed. "You know it's amazing when you believe in something, you kinda stay the course. Our kids believe in what we're doing."
When it comes to the game itself, he emphasized the line of scrimmage. He said they need to be ready because Kentucky puts a wide receiver in at quarterback.
Pruitt also emphasized practice and how important it is.
"The way we practice you know, you're gonna develop as a football player … football is a developmental game," Pruitt said.
During the presser, a reporter asked whether Pruitt was looking ahead towards bowl games and recruitment possibilities. He said he is not really paying any attention to that.
"Listen, we're not focused on making a bowl game," Pruitt said. "What we're focused on is being the best football team we can be and develop as a team to get ready for Kentucky."
Looking ahead to Saturday, Pruitt mentioned that it would be only the team's third road game this year.
"We have yet to win a road game this year," Pruitt said.
Tennessee (4-5) will play at Kentucky (4-4) on Nov. 9 in Lexington. Kickoff's slated for 7:30 p.m. EST, and the game will be aired on SECN.
Edited by Christian Knox and Ainsley Kelso
Featured image by Ben Gleason