Lady Vols volleyball defeats Lady Rebels in five sets
Tennessee volleyball pulled out a close victory against Ole Miss.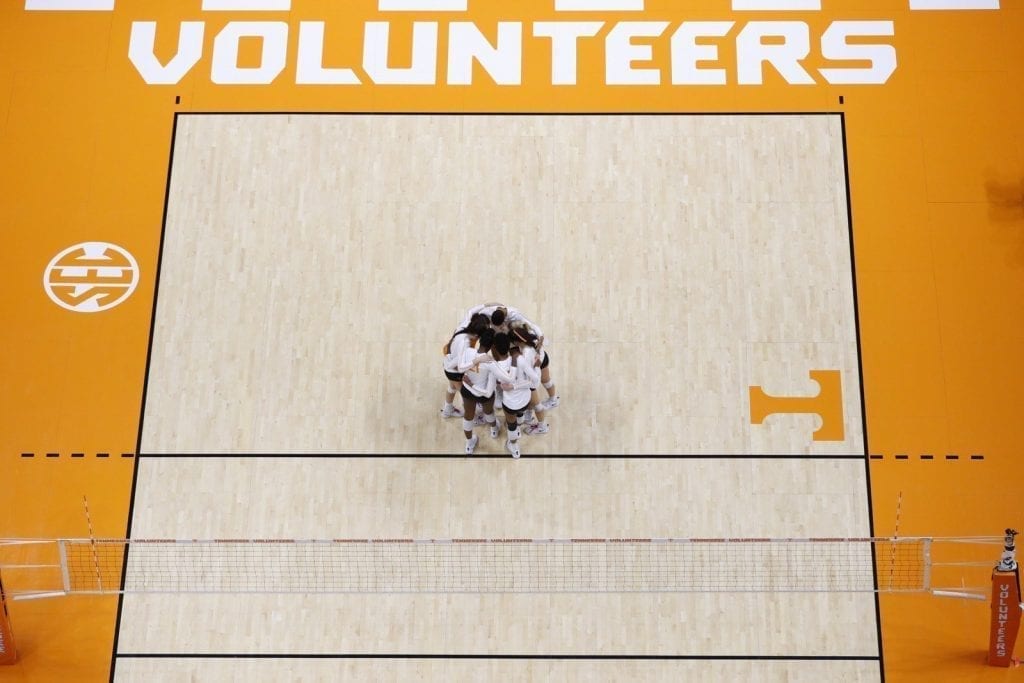 After a hard-fought game, the Lady Vols (9-12, 3-8 SEC) pulled out a victory over the Ole Miss Rebels (14-7, 3-8 SEC) on Nov. 1.
Both Tennessee and Ole Miss stepped onto the floor with strong offenses. While both teams played exceptionally well the entire night with close sets, the Vols came out on top.
The Lady Vols dominated in the first two sets, winning 25-18 in the first set and 25-15 in the second set.
Tennessee was unable to beat the Rebels in the third and fourth sets, which Ole Miss took 25-19 and 25-23.
The Lady Vols did not let that discourage them, as they bounced back and took the fifth and final set 15-11.
According to Tennessee Athletics, Tessa Grubbs had a total of 21 kills and one block. Danielle Mahaffey finished with 16 kills, 4 blocks and one ace. Lily Felts and Addisyn Rowe combined for 24 kills and 7 blocks.
Tessa Grubbs now has over 1,300 kills in her collegiate career according to Tennessee Athletics.
"I think I was most happy with our service pressure. I think this was maybe the best serving match we've had this season," Tennessee coach Eve Rackham said. "I was really excited about the mentality we had behind the service line, which enabled us to block a few more balls and dig a few more balls, which is all connected. For this group to be up 2-0 and then be down in the fifth set and find a way to come back and win I think was a big step maturity-wise for this group."
The Lady Vols will next face Alabama in Tuscaloosa Sunday, Nov. 10 at 3 p.m. EST.
Edited by Christian Knox and Ainsley Kelso
Featured image by the Tennessee Volleyball Twitter (@Vol_Vball)