Bradford: Dunks we need in the slam dunk contest
The slam dunk contest is dead, but here are the dunks that can save it.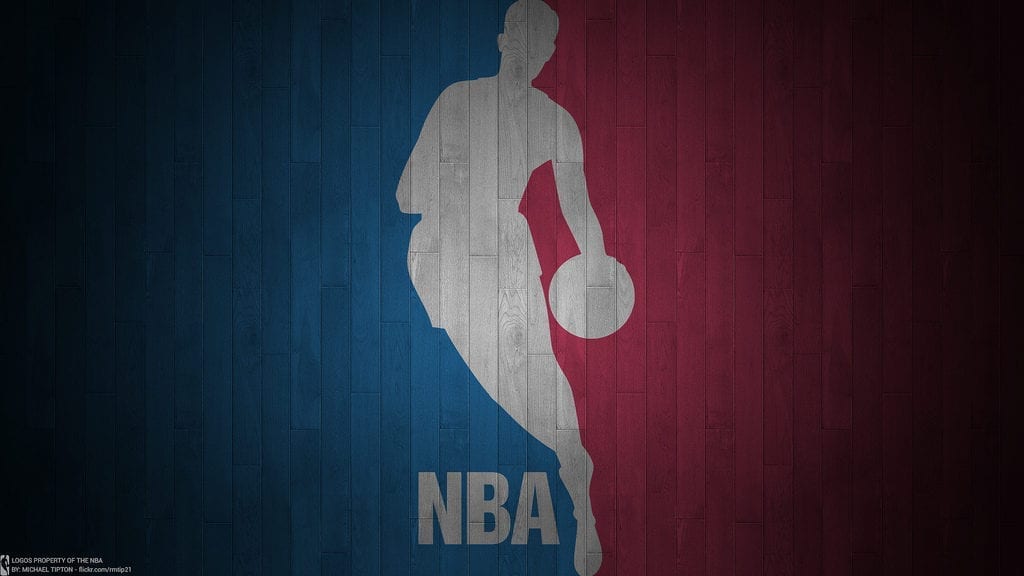 The All-Star weekend has a slam dunk contest in which non all-stars slam dunk in a contest.
This year's lineup is headlined by last year's runner-up, Aaron Gordon, the league's most dependable player at not being dependable at the free throw line, DeAndre Jordan, the third version of Glenn Robinson, Glenn Robinson III and the second version of Derrick Jones, Derrick Jones Jr.
These athletes will fly high in the sky and try to impress a group of former slam dunkers—who always look like those creepy guys who only played high school football and stick around the high school even after they graduate—in their attempt to perform dunks we haven't already seen before.
Last year's dunk contest passed the LIT-mus test, but can this group of faceless dunk extraordinaires pull off another humdinger?
If they do, these are the dunks we must see from them.
The Aaron Gordon revenge tour dunk
Gordon lost in last year's dunk contest to Minnesota Timberwolves guard Zach LaVine. It was the worst decision by the slam dunk contest since the slam dunk contest awarded the victory to an entire conference back in 2014. Appropriately, Gordon is on a revenge tour of epic proportions. Every time he dunks, you can see him whisper "LaVine" under his breath as he angrily jaunts back on defense, and even if that isn't true, it needs to be for narrative purposes.
Gordon's newfound motivation has led him to post a career high in points per game at 11.2 (ignore the 10 shots he takes per game because efficiency is for nerds and nerds don't participate in slam dunk contests). Furthermore, he's showing an unprecedented level of dedication to winning the title by purposely derailing the Orlando Magic's season so he can focus squarely on dunking and not playoff basketball.
Unfortunately for America, we won't witness Gordon conclude his revenge tour with a one-on-one battle with LaVine, as the latter chickened out by tearing his ACL. He knows Gordon means business this time, and LaVine ain't about the business.
As for the actual dunk itself, Gordon should replicate each dunk he and LaVine had from last season in one single motion. And maybe while in mid-air, he should pause to let everyone know he's released a diss-tape, a collection of songs dedicated to dissing LaVine.
The Jones double dunk
You've probably never heard of Derrick Jones Jr. That's because he isn't famous. In fact, he's only played 24 career NBA minutes after spending most of this season with the Northern Arizona Suns in the D-League. He has recently begun receiving NBA action for the Phoenix Suns, where he's recorded an astounding one dunk. Literally every human on Earth who has ever touched a basketball has more dunks than Jones, but y'all aren't in a dunk contest, so who's laughing now?
In honor of his single dunk, Jones should execute a double dunk. It's what this country needs.
The tall-man dunk
DeAndre Jordan is tall in my opinion. How do I know this? After going on an internet scavenger hunt searching for the distance between the top of Jordan's head to the bottom of his feet, I discovered that he is, in fact, 6-foot-11. So, um, why is he in the slam dunk contest again? This isn't fair to the other participants who also want to be tall but aren't afforded that luxury.
So, out of fairness, Jordan shouldn't try anything fancy. Instead, he should briskly walk up to the basket, palm the ball in one of his hands, lift up his arm above the rim and softly jam the ball in the hoop. This is the tall-man dunk. It isn't going to send benches into a state of lunacy, but its subtle power will force everyone in attendance into a deafening silence before a slow clap develops.
Bow.
The full-court dunk
If players can launch full-court shots and swish them with ease, then they can launch their bodies full court and dunk a basketball with even more ease. But hey, what do I know? I'm not a scientist.
The Westbrook over Durant dunk attempt
Oh my goodness, we need this. I don't care that they aren't in the contest and it probably isn't safe because if Westbrook dunks on Durant, the world would explode, but if Durant blocked Russ' shot, Westbrook would explode the world.
Did you know Westbrook hates Durant?
We need this dunk on so many levels. There's the hate factor, there's the small guy dunking over a tall guy factor, there's the superstar factor and there's the ex-factor. Could Westbrook realistically dunk over Durant? Probably not, because a dunk attempt of this magnitude entails pressure. Westbrook under pressure transforms into a college student struggling to put his bed sheets on, so instead of dunking, Westbrook would probably launch an ill-advised 3-pointer or dribble the ball off his foot.
The protest dunk
You can't have an event in 2017 without a protest. You simply can't. So we need a protest dunk. Maybe have a ball with the Bill of Rights on it? Maybe have a player sprint the length of the court and sing the National Anthem while doing so but if they don't finish before they dunk they have to start all over? Maybe before they dunk they drop the ball in mid-air and scream "not my basketball!" when they land on the ground?
It doesn't matter what the protest is. We just need a protest dunk because it's the next crucial step in the impeachment process.
Edited by Quinn Pilkey

Featured image by Michael Tipton, courtsey of CreativeCommons.org

Follow me @DavidJBradford1 on Twitter, email me at dbradfo2@vols.utk.edu for any questions.