Report card: Vols earn high marks against the Wolf Pack
Here is how the Vols stacked up after taking down the Arkansas State Red Wolves with a 34-19 win.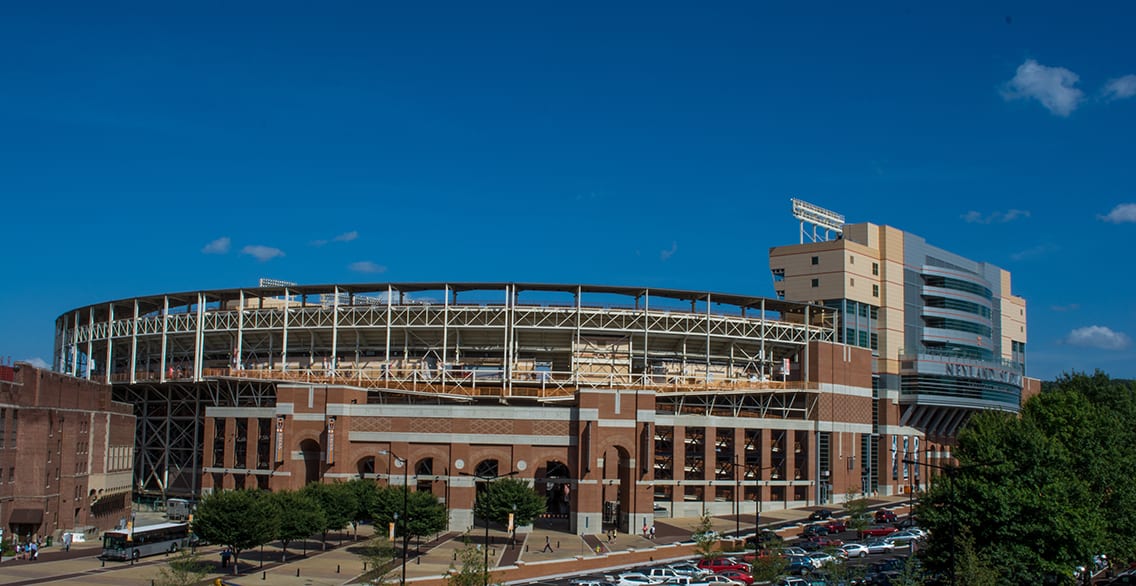 Here is how the Vols stacked up after taking down the Arkansas State Red Wolves with a 34-19 win.
Quarterback: B-
Justin Worley was exactly what you would expect Worley to be. Worley completed just over half of his passes (22 of 38) and continued to find ways to get the ball to his play makers. Worley had one interception that really wasn't his fault after the defender made a really impressive catch on an out route.
Running back: B+
The holes just weren't there for the running backs in this game, and even then they still ended up gaining over three yards per carry. When Marlin Lane doesn't hesitate in the backfield, he is a great isolation runner that can get three yards and a cloud of dust. Hurd on the other hand seems to be slowly finding his rhythm as a runner and is getting more and more confident every game.
Wide Receivers: A
If Worley ever has an "A" caliber performance, these guys will have a huge game. Often in the game the receivers were wide open because they were just so much faster and more physical off the line of scrimmage. Forced to pick one that was above the rest, everyone would likely go with Marquez North, whose two touchdown performance essentially vaulted the Vols to a win.
Tight Ends: B
The Vols don't have a game-breaking tight end right now, but they do have two nice young players. It was great for fans to hear that Ethan Wolf's (who led the team in receptions) injury is not serious and that he will be back to play very soon.
Offensive line: D
The Vols are young at offensive line, but that is no excuse to get bullied by Arkansas State in the trenches. The Vols need time to gel, but their communication and ability as a unit is a long way away from where it needs to be if the Vols are going to make a bowl game.
Defensive line: B+
Just like with the tight ends, the Vols have a lot to look forward to at this position over the next few years, but they don't have an elite player yet. Owen Williams had a huge game coming off of the bench and racking up two sacks and a pass breakup. Outside of him there were no real superstars, but everyone took care of business.
Linebacker: A
A.J. Johnson showed that the Utah State game was not a fluke, and that he definitely has gotten faster. Outside of him, Jalen Reeves-Maybin showed that he is going to make a big impact this year as a read and go linebacker that ends up in the backfield on a regular basis.
Secondary: A-
Cameron Sutton is a top-end talent who is going to make a lot of plays this year. Outside of him, the Vols really don't have any elite players, but they do have a lot of aggressive tacklers in the running game that can cover moderately well. Against a team with one good receiver, the Vols will probably do a very good job defending passes. However, when the Vols have to face teams like Missouri, Justin Coleman will have to bring his A-game.
Special Teams: B
The Vols got a turnover on special teams and didn't allow any touchdowns. Other than that, the kicking game is average with Medley making just two of his three field goals. Matt Darr gets a pass on a sub-par week due to the swelling in his ankle after that dangerous looking punt at the end of the Utah State game.
Edited by Maggie Jones