Opinion: Speed kills with Vols new defense
Don't tell Cam Sutton he was a three-star recruit. We have now seen what he does to people who doubt him.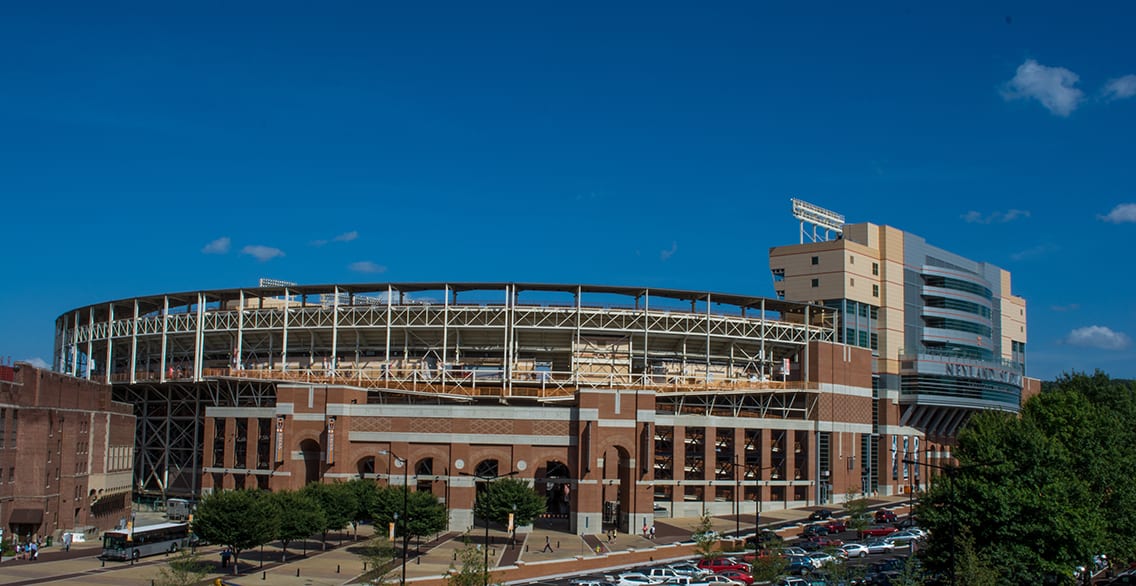 Don't tell Cam Sutton he was a three-star recruit. We have now seen what he does to people who doubt him.
The sophomore cornerback came into the game with the hard task of covering a wide receiver group that is defined by hard cuts and quick routes. Not only did Sutton step up to the challenge, but he was constantly making big plays.
Despite his game changing interception and his impressive ability to catch high punts in traffic, one play really stood out for the sophomore.
Sutton showed tremendous downhill speed on a wide receiver screen play early in the game. His pre-snap red alerted him that the screen might be coming, and as soon as the quarterback turned towards his receiver, Sutton was running downhill.
Sutton caught the receiver almost immediately and forced a third and long. That was pretty much the game for the Volunteer defense.
A.J. Johnson was the other player whose speed proved to be Utah State's downfall.
In the past, many people, including myself, have criticized Johnson for his lack of lateral speed. It has been one of the reasons that the Tennessee defense has had such a hard time keeping quarterbacks from running the ball, even if they were not exceptionally fast.
However, there was a noticeable difference in Johnson's speed Sunday night. When asked after the game, Johnson attributed it to a tougher offseason program that found the Vols running more. He also conceded that maybe having these new faster freshmen coming in may have helped push him.
Another reason for this may be that Johnson is finally understanding what the coaches want him to do. This is the first time that Johnson has had the same defensive coordinator in consecutive years, and that continuity means a lot.
A better understanding of what the coaches want, along with more incentive, a better workout regiment and likely more film study has made this Tennessee team faster. While they aren't on an upper tier athletically yet, this is a big step in the right direction for a Vols team that has looked slow at times in the recent past.
With two athletes participating at this level on the defense, and an offense that should keep the Vols in a lot of games, Tennessee fans may need to start saving their vacation days for a bowl game before the year is finished.
Edited by Maggie Jones