UT Chancellor Says New COVID Testing Strategies Are in Place
Chancellor Donde Plowman discussed testing changes and COVID-19 student data on Tuesday.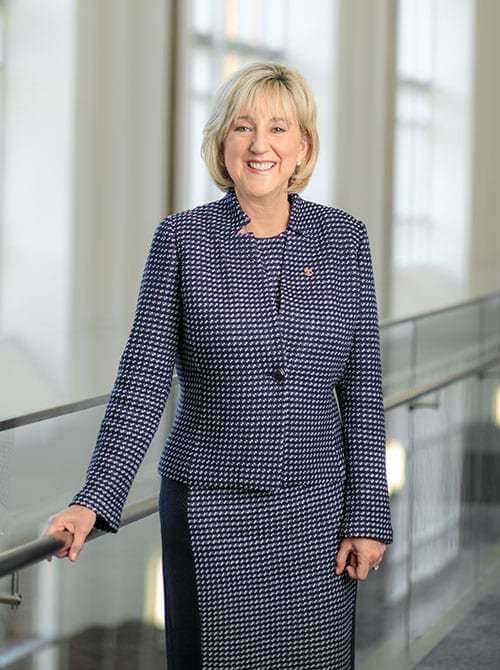 Chancellor Plowman presented new campus testing strategies during a live announcement on Tuesday, Sept. 22. These strategies include implementing plans that will better help diagnose cases on campus and lower the infection rate of students and faculty.
Vice-Chancellor, Deborah Crawford, elaborated on two new testing strategies that have been implemented to help the university identify traces of the virus.
The first one of these is collecting wastewater from residential buildings and testing for the virus. The second and newest testing, which will be implemented later this week, is a pooled saliva testing.
Hess and White Halls will be the first residents to partake in this new test, with instructions and packets to help students collect the samples.
Other residential buildings on campus will participate later this semester.
In addition, UT has teamed up with the University of Kentucky to begin a study about students in quarantine. This study will help determine if the CDC mandated 14-day quarantine is actually necessary, or if it can be shortened.
The study will consist of current quarantined students on campus. Samples from the third, fifth, seventh, tenth and fourteenth days of quarantine will be collected.
This may result in the CDC reducing the mandated quarantine time if significant results can be found.
There has been a significant decrease in active cases on campus. There are currently 178 active cases on campus, 166 of being students. This comes only nine days after UT reported its greatest number of active cases — 680.
Dr. Spencer Gregg, the director of UT's student health center, spoke during the announcement saying that the decrease in active cases could possibly be deceitful.
"This could possibly be from people not being tested as frequently as before, with more people refusing to get tested. Take the lead and do the right thing," Gregg said. "All Vols can demonstrate [this] by putting the safety of others first. We encourage everyone to follow in that lead."
849 individuals are currently in isolation with 771 of them being students.
Visit Chancellor Plowman's website for updated information and COVID-19 data.
Edited by Christian Knox and Gracie-Lee Strange 
Featured image from TNJN archives