Vols' Alontae Taylor on March Against Racism: 'We Are Going to Put Our Voices Out There'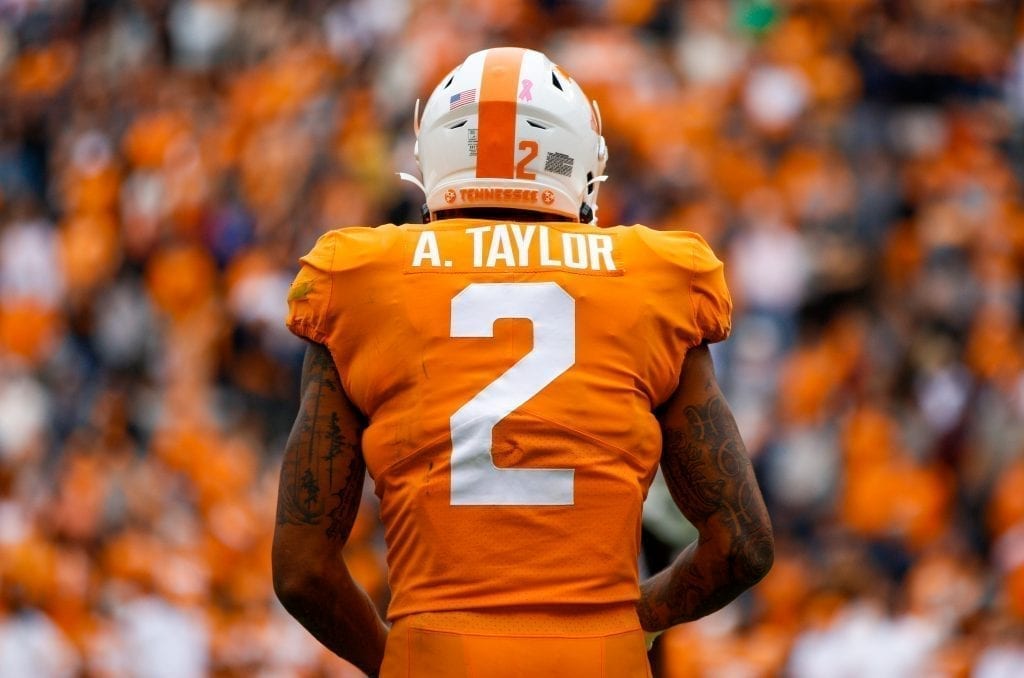 University of Tennessee athletes have organized a march to take place on campus this Saturday at noon in support of the Black Lives Matter movement.
Coach Jeremy Pruitt moved Saturday's practice to allow players to participate in the march.
"This means a lot to me that we can have these student athletes come together," said Tennessee Volunteers' junior defensive back Alontae Taylor in a Zoom interview. "It shows me that not only are we going to put our voices out there, but we are going to do something to make a change by having this march."
Pruitt was in attendance at the march in June that took place at Market Square, standing with his players. "Coach Pruitt has been there with us from the start of it all. Our first day back this year we had a team meeting. We didn't talk about football or anything, but he wanted to know how we were all doing and what our thoughts were with everything going on," Taylor said.
As the new vice chair of the SEC Football Players Council, Taylor said that he wants his voice to be heard through social media and to raise more awareness about his personal and other African-American students feelings in today's world, "You know, we have always been told to watch what you post, what you like, or what you retweet, but as of lately, you can see that a lot of other bigger athletes are finally using their platforms and their social media to get the word out. I feel like, right now, all I can do is use my platforms, maybe even for guys who may not want to speak, because they don't feel comfortable speaking it, I feel like I can be that guy for them. I was raised a Christian man, and the bible says 'Do not be afraid' 365 times, so heading to this march, I fear nothing at all. No matter who comes out to the march that's against it, we will continue to march to our final destination, which is on The Hill."
Taylor encouraged others to attend the march, and said that people should also come to ask questions. "A lot of people may want to come out to this, but have in the back of their minds that their parents or their friends won't like it, but you have to look at it from our point of view. We have so much emotion built up that we haven't been able to get out. And now, we finally have a voice and a way to let it out and be heard. We understand that some people won't understand what we are doing."
The march is schedule to begin at noon on Aug. 29, starting from the Torchbearer statue on UT's campus. Participants must wear masks.