Preview: Spring break ideas
Check out some of Knoxville's and East Tennessee's offerings to explore during spring break.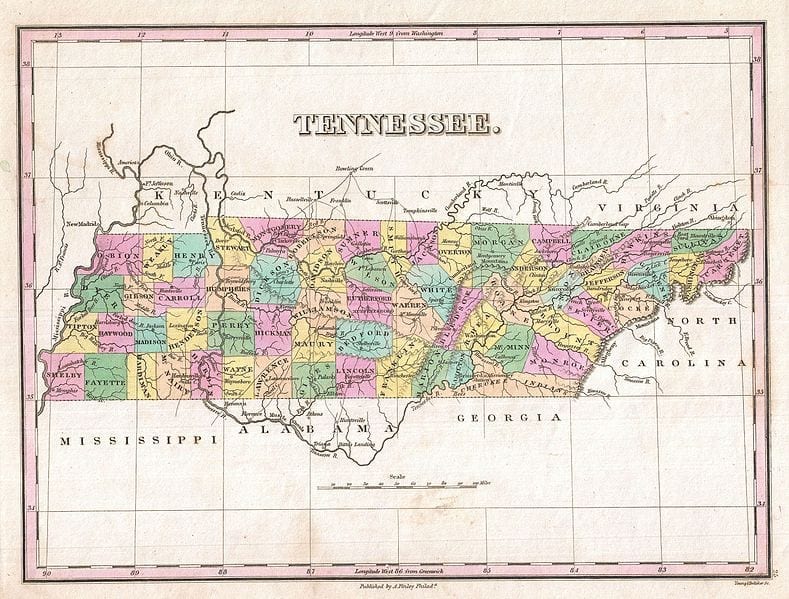 After a cold and rainy start to the semester, spring break is ready to be enjoyed by many students. Some students use this time to go home and visit family, and others opt to spend time in the sun at the beach. However, many students stay in Knoxville to enjoy the local attractions and surrounding areas. Above all, a week without deadlines and lectures provides the perfect opportunity to experience East Tennessee's best offerings.
1) Day trip to Chattanooga
Just under two hours from Knoxville, Chattanooga is a lively city offering tons of entertainment. A main tourist attraction is Ruby Falls, a beautiful waterfall located inside a cave. Purchase tickets online or on site for around $20. After exploring the underground waterfall, stop in local coffee shop Milk and Honey.  Popular recommendations include specialty lattes and a variety of gelato flavors. The city's famous Chattanooga Riverwalk provides picturesque views of the city alongside the Tennessee River. For the more actively inclined, the Riverwalk is a new exercise option and a popular jogging and biking destination. Nestled in the mountains of East Tennessee, Chattanooga can turn a Tennessee "stay-cation" into a memorable one.
2) Knoxville Museum of Art
Located close to campus in World's Fair Park, the Knoxville Museum of Art offers a wide variety of art and activities suitable for both the art fanatics and those along for the ride. In addition, the museum boasts free parking and free admission, making it not only a pleasurable place to visit but also a frugal one. Offering multiple permanent collections along temporary displays, museum-goers can explore fresh and unique works of art. Currently, they are displaying an entire of exhibit of glass art, including handmade artisan blown glass sculptures. Located walking distance to Downtown Knoxville, there are plenty of nearby restaurants that you can dine following your visit.
3) The Breakout Game
If time is limited, The Breakout Game located in Knoxville can be a team-building experience for a group of friends attempting to "breakout" from the game. Should you visit on a weekday, the coupon code "weekend10" gives your group 10 percent off of your game. In addition, the attraction boasts many different simulations such as train, museum and kidnapping themed games. Meanwhile, work together with friends to break loose from the room by using your detective skills critical thinking to retrieve the key and breakout. Tickets can be purchased before playing the game. However, the larger the party (up to six players), the lower the cost.
4) Shopping Day
It's about time for that semi-annual closet cleanout. Visit Tanger Outlets in Sevierville to purchase spring and summer essentials. First of all, it is an hour away from campus. Secondly, the outlet holds a variety of stores selling name brand items at discounted prices. Most importantly, it has 104 different stores total. For example, some of the stores include: Adidas, Journeys, Nike and American Eagle. In addition, the outlet posts deals and coupons online to make the outlet even more affordable. With the warm weather approaching, there is no better time for a shopping trip.
5) A Night at the Ballet
Introduce yourself to Knoxville by supporting the local arts. East Tennessee's own Appalachian Ballet Company is rehearsing for its production of Peter Pan on March 23 at 7:30 pm and on March 24 at 3:00 pm. In addition, tickets are available to students at the discounted price of $20 matinee and $25 for the evening production. Furthermore, the ballet will be performed in Maryville, Tennessee, at Maryville College's Clayton Center for the Arts. This production offers a great opportunity support local talent and enjoy a nice evening of classical entertainment.
Edited by Lauren Claxton and Grace Goodacre