African American Literature Series Features Amanda Seales
HBO star, Amanda Seales, talks about difficulties of being black in the entertainment industry.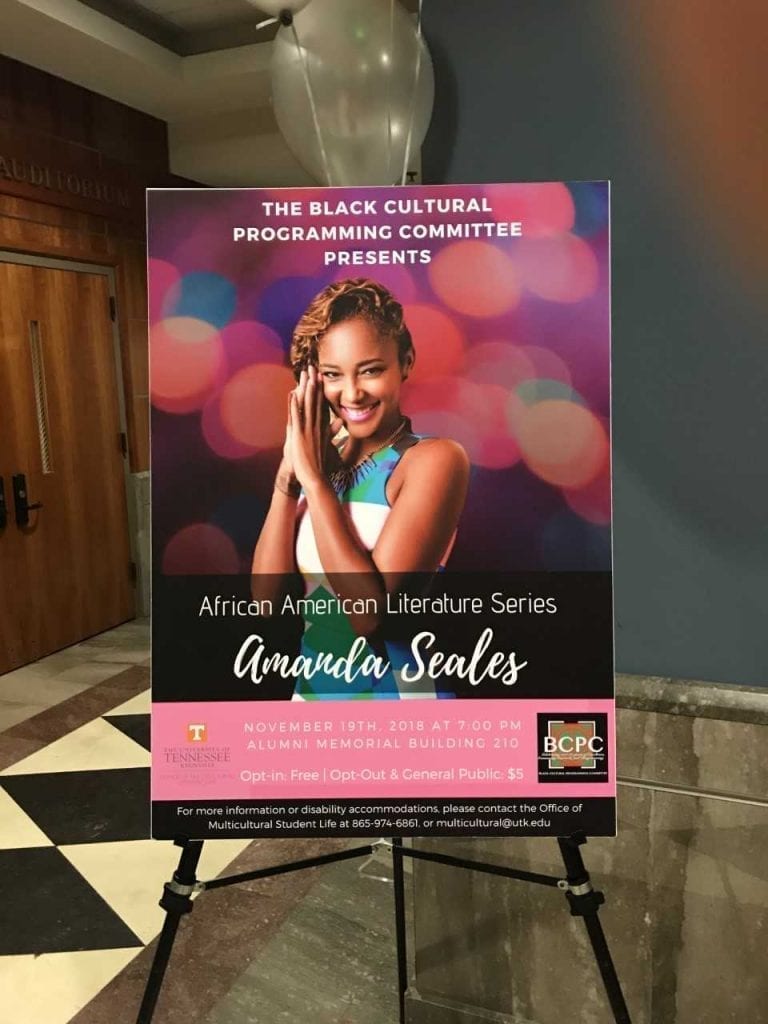 Yesterday the Black Cultural Programming Committee welcomed Amanda Seales to campus to speak about her experience of being a black woman in entertainment. Seales is known for her role on the HBO series "Insecure", but she is also a comedian, actress, DJ, recording artist and radio personality.
"I know, that I'm not for everybody, but I'm going to be me," Seales said.
Her theme about her life and career is that she has always tried to be herself and live unapologetically black.
Though she always wanted to be in the entertainment industry, Seales studied black history in college. Her decision was rooted in a desire to help her community.
"When I picked my major in college, I chose a topic that I love," Seales said. "Even though I wanted to be an actor and entertainer, I felt that I needed to study my passion and frame my career around that passion."
Seales started her career in film before moving on to music. She said she loves hip hop because of how representative it is of black culture.
During the early years of her career, she went by a stage name, Amanda Diva, but changed back to her birth name in 2017. Now, she is on a comedy tour for her show, "Smart, Funny, and Black."
Seales has faced many challenges in being an African American woman, and she emphasized the importance of her "checklist" for speaking out on issues of racism in the industry and in life, such as an employee asking to touch her hair.
"If I respond will I lose my job? Will I impact my future job opportunities? Do I care if I lose my job?" Seales said. "If I don't respond, am I chipping away at my identity as a black American woman?"
Seales said she goes through this checklist every day.
She left the crowd with a message, "Do what you love and be yourself. Don't be afraid to be authentic and stick up for yourself."
Her tour Smart, Funny, and Black, will continue throughout the rest of 2018.
In recognition of Black History Month, the Black Cultural Programming Committee on Tennessee's campus brought the African American literature series to Knoxville. The series is intended to present significant African American literary figures to the public to highlight cultural diversity in literature.
Clint Smith spoke first in the series in February. A teacher and doctoral candidate in education at Harvard University, Smith spoke about his research, that includes studies on mass incarceration, the sociology of race and racism and the history of U.S. inequality.
The Black Cultural Programming Committee will look to bring more speakers and continue the African American literature series in the future.
Featured Image by Jeremy McKnight
Edited by John Vandergriff