Knoxville Celebrates Women's Suffrage with New Monument
The City of Knoxville and the Women's Suffrage Coalition unveiled the Burn Memorial Saturday, honoring Febb Burn and her son Harry Burn and their work in gaining women's suffrage.
"Persuading a majority of Southern gentlemen to give power to women was anything but an easy task," said Wanda Sobieski, an attorney and founder of the Woman Suffrage Coalition. "Ultimately though, Tennessee was the final ratification needed to allow women of all colors, of all religions, of all races, of all ethnic backgrounds to have full voting rights."
Harry Burn was a state representative who was slated to vote against women's suffrage to align himself with his constituents. However, after reading a letter from his mother, Febb Burn, he changed his vote and broke a tie in the Tennessee House of Representatives, passing the 19th Amendment nationwide. The statue depicts Harry Burn sitting in a chair and his mother standing next to him.
Mayor Rogero recounted a brief history of women's rights, saying that Americans should rise to meet challenges and teach younger generations what is right, like Febb and Harry Burn did in 1920.
Rogero emphasized the importance of uniting to move forward and said that it took not only the women, but also support from "fair minded" men and abolitionists like Frederick Douglas.
"Remember all those years of poll taxes, the Jim Crow laws and even today we see laws passed that restrict our right to vote," Rogero said of the future of voting rights. "We can't take our voting rights for granted or discount efforts to disenfranchise or intimidate voters based on their ae, race, or ability."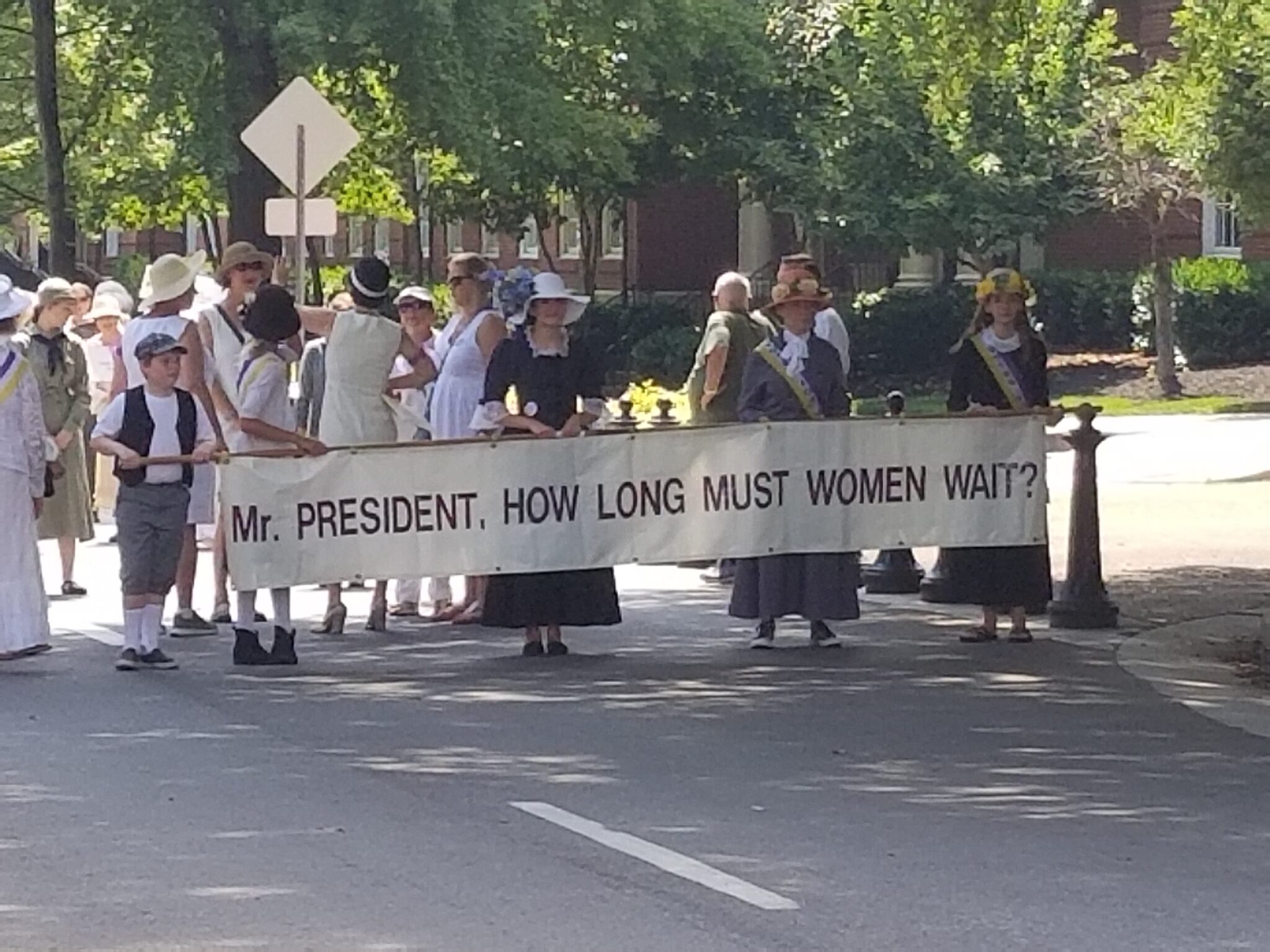 Singer-songwriter Candace Corrigan performed two songs she composed for the event. Both inspired by women's rights, the lyrics of "Say it Loud" were taken from a Knoxville suffragist' speech and "Hurrah Son and Vote for Suffrage" is a lyrical transcription of Febb Burn's letter to her son.
Several groups met at the City County Building and marched to Market Square and then convened at Krutch Park for the unveiling of the statue. Mayor Rogero was joined by City Council members Gwen McKenzie, Lauren Rider and Seema Singh Perez to unveil the statue.