Video: Holly Warlick previews matchup with James Madison
Tennessee Lady Vols basketball coach Holly Warlick previewed the team's matchup with James Madison on Wednesday in Pratt Pavilion.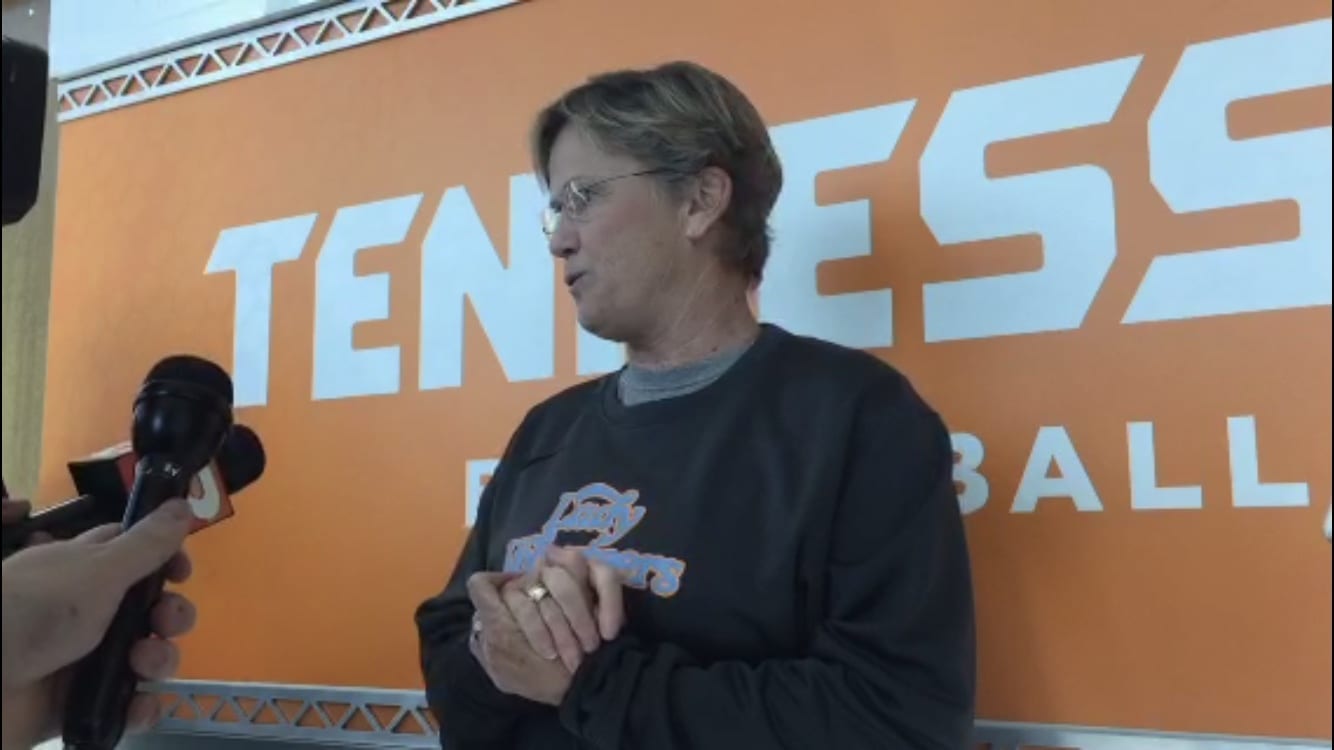 Tennessee head coach Holly Warlick previewed the Lady Vols matchup with the James Madison Bulldogs on Wednesday at 7 p.m. ET at Thompson-Boling Arena.
Warlick started off by saying how nice it was not to gameplay for former James Madison legend Precious Hall, who graduated last season. Hall holds the Bulldogs record for points in a season and points in program history. "She was a great scorer, great leader, they've adjusted well though, they have some kids that are stepping up," said Warlick.
James Madison has a variety of different looks on the court, including a mix of zone, man and press according to Warlick. Warlick said she was happy with the starting lineup that she has currently, which features the freshman backcourt duo of Evina Westbrook and Rennia Davis. Meme Jackson, Jaime Nared and Mercedes Russell headline the frontcourt to round out the lineup.
"They play well together, I feel like they're seasoned," said Warlick, but the current lineup is not set in stone and will vary as the season progresses according to her. Warlick says that the highly touted freshmen on the team are still learning and need to limit their turnovers, but that she's still been happy with their production. Warlick says she is okay with the turnovers caused while attacking the basket, but that they have to cut their turnovers overall. Warlick finished by stating that the health of the Lady Vols was great, but they "just need to clean up some things".
Watch Warlick's full media availability below:
Featured image courtesy of Seth Raborn
Edited by Ben McKee