Lady Vols secure No. 3 seed in NCAA Tournament
Tennessee received its 37th straight bid to "The Big Dance" and will host the first two rounds of the tournament at home.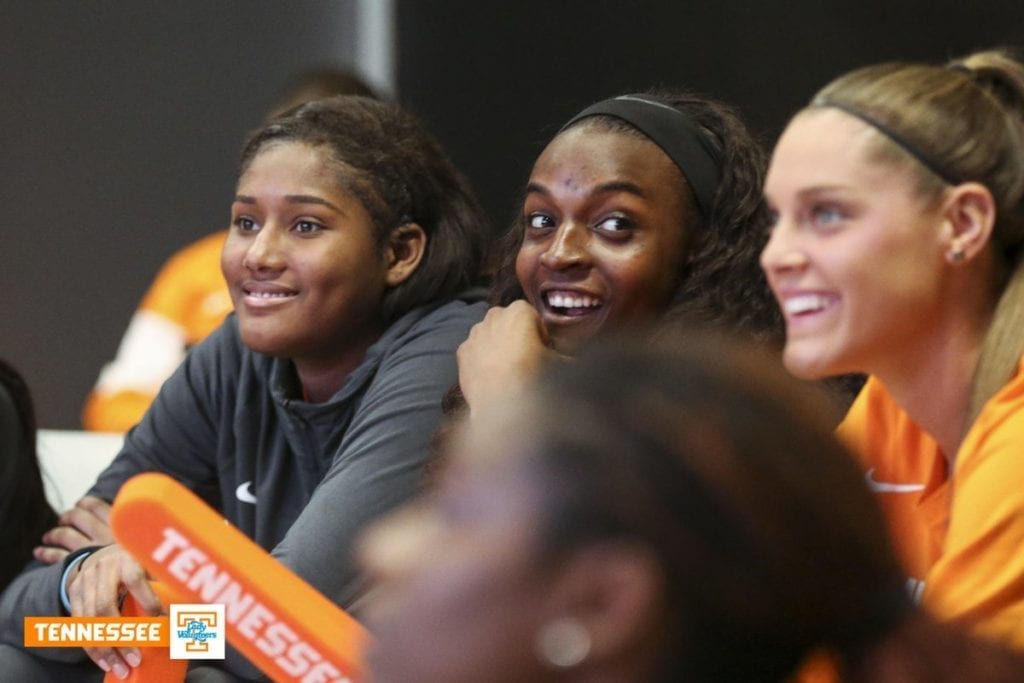 The No. 12 ranked Tennessee Lady Vols (24-7) received the No. 3 seed Monday night in the Lexington region for the 2018 Women's NCAA Tournament. They will host the Liberty Flames (24-9) in Knoxville on March 16 at Thompson-Boling Arena for the first round.
Led by Head Coach Holly Warlick, the Lady Vols look to start their tournament run on a high note. Tennessee finished its regular season ranked just outside the top 10 and ended the season at fifth in SEC standings. Although first round games in the tournament usually come as a cake walk for top seeded teams, Liberty will likely give the Lady Vols a tough test.
"What I saw from their tournament is that they are gritty, they are tough, and they rebound," Warlick said. "They've got kids that score, so it will be a tough challenge for us."
Finishing their season 24-9, the Lady Flames prove they are capable of winning. Clinching their 17th Big South title this season, the ladies from Lynchburg come to Knoxville riding an eight-game winning streak. They look to extend that streak in the NCAA Tournament.
Led by seniors Mercedes Russell and Jaime Nared, Tennessee possesses a large advantage by starting the tournament at home. However, the game will not be a guaranteed victory. The Volunteers looked like a top-notch team during portions of the regular season, while looking lost at other points in the schedule.
The last appearance for the Lady Vols came in the quarterfinals of the SEC Tournament. They fell to eventual conference champions South Carolina by a score of 73-62. Tennessee looks to avenge its loss in their game on Friday. The Lady Vols will need contributions from various players to do so.
Feeding the ball inside to Russell proves to be effective, and if the Vols want to go far in the tournament, they must get their star senior the ball as often as possible. With Russell standing at 6-foot-6 and Liberty's starting forwards both only standing at 6-foot-1, Russell should have a stout advantage on the boards and easy buckets inside the paint.
If there is one concern for the Lady Vols heading into the NCAA Tournament, it will be whether or not Nared will be able to play valuable minutes. Nared went down with an injury against Auburn in the SEC Tournament.
In the game against South Carolina, Nared played a full 40-minute game when she posted a double-double, but her injury could inhibit her against Liberty. The senior from Oregon will search to end her illustrious career at Tennessee with a bang.
"We had kind of a dry reaction, but I think that's because we're focused. We're excited with playing home," Nared said. "The team we're playing, we don't know much about them, but we're excited to learn about them and to play hard and give it all."
Friday's game will be broadcasted on ESPN 2 and tip-off is set for 2:30 p.m. ET.
Edited by Seth Raborn/Lexie Little
Featured image courtesy of Tennessee Athletics