UT's homecoming parade returns to Cumberland Avenue
UT celebrated its 101st Homecoming parade on Friday, Nov. 3.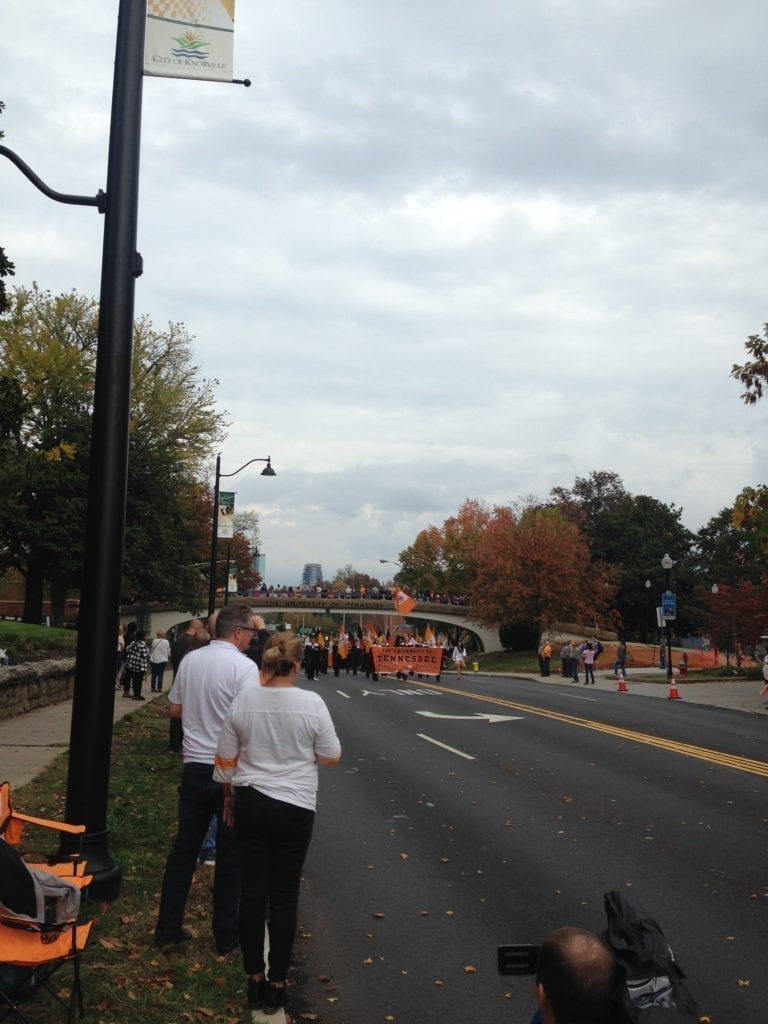 For the first time in 30 years, the University of Tennessee's annual homecoming parade returned to historic Cumberland Avenue, according to UT's homecoming page.
Over the past century, Cumberland Avenue has adapted to fit the new locals as the university began to grow with several restaurants, bars, fast food chains and apartment complexes.
Former UT quarterback Josh Dobbs returned for the parade and walked in the Little Vol Walk. Del and Dane Bryant, sons of Boudleaux and Felice Bryant, served as the grand marshals. Boudleaux and Felice Bryant wrote "Rocky Top," the university's unofficial fight song, 50 years ago.
To celebrate the parade's return to Cumberland, many of the well-known food chains offered free food for the after-parade celebration.
Many of UT's clubs and organizations were also featured in the parade along with Shriners International, UT alumni and others. UT fraternities and sororities were represented by floats each group constructed. The floats were judged and voted on by students on Instagram.
Many parade attendees stayed for a post-parade celebration.
While many people have attended the parade for years, it is still new for some.
"I came to the Homecoming Parade for the first-time last year," Amy Hill, an attendee said. "I was very excited to see the parade on Cumberland Avenue this year, and I hope to continue coming to the parade for many years."
Morgan, who did not want to include her last name, had never attended the parade before but hopes to see the parade in the years to come.
Images by Samantha Neal
Edited by Kaitlin Flippo