Homecoming: Kelsea Ballerini returns to perform at alma mater
Ballerini's album is set to release this Friday, Nov. 3.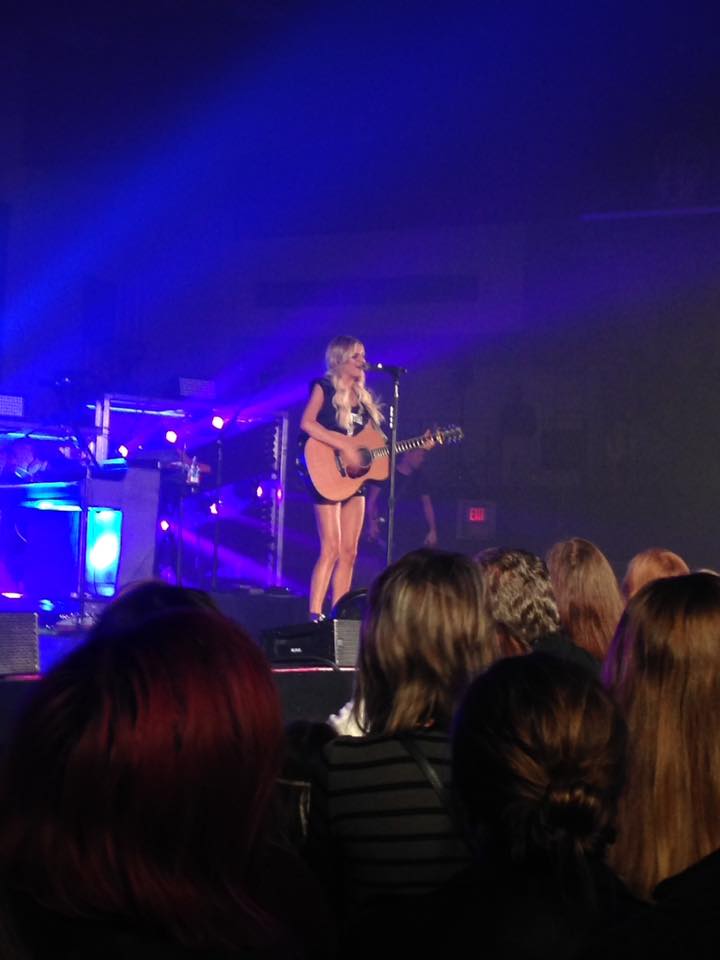 Kelsea Ballerini returned to her alma mater last Friday to kick off her album release week.
Ballerini, a Knoxville native, performed at Central High School's gymnasium for fans across the U.S. with Ryan Griffin as her opening act.
Griffin, who co-wrote Ballerini's hit song "Dibs," performed a mix of original songs and covers.
Ballerini said she had realized her passion for music while attending Central High School, so it would only be fitting for her to have a show where it all started.
Ballerini performed some songs from her previous album, like "Dibs," "Love Me Like You Mean It" and "Peter Pan." She also performed some unreleased songs from her upcoming album "Unapologetically" that is set to be released on Nov. 3.
The sold-out crowd was full of dedicated fans and many who were not familiar with much of Ballerini's music.
"I've been following Kelsea since her first album released. "Peter Pan" is one of my favorite songs so I was so happy when she played it," Abbi Couch, a dedicated fan said.
Pami Fletcher, however, had not listened to Ballerini's music before but came with a friend. She said she had a wonderful time at the show.
Ballerini shared she was happy to be home.
"This is the most special show I've ever played," she said.
The show was part of Tennessee Department of Tourist Development's Snapchat Concert Series. Fans that followed the Snapchat account were able to claim tickets by redeeming a code. There were multiple ticket releases and all tickets were free.
Ballerini also partnered with iHeartRadio and the Academy of Country Music to donate $20,000 to Central High School's music department. Following the donation, the principal of Central High School presented Ballerini with the honorable Bobcat Award.
Ballerini closed the show with her hit "Yeah Boy" then returned to the stage for the donation and an encore with her recently released single "High School."
To learn more about Ballerini and her music, visit her website.
Featured image by Samantha Neal
Edited by Taylor Owens and Kaitlin Flippo