UT Singers perform annual Homecoming concert
UT Singers welcomed current UT students and alumni to their annual Homecoming concert on Nov. 13.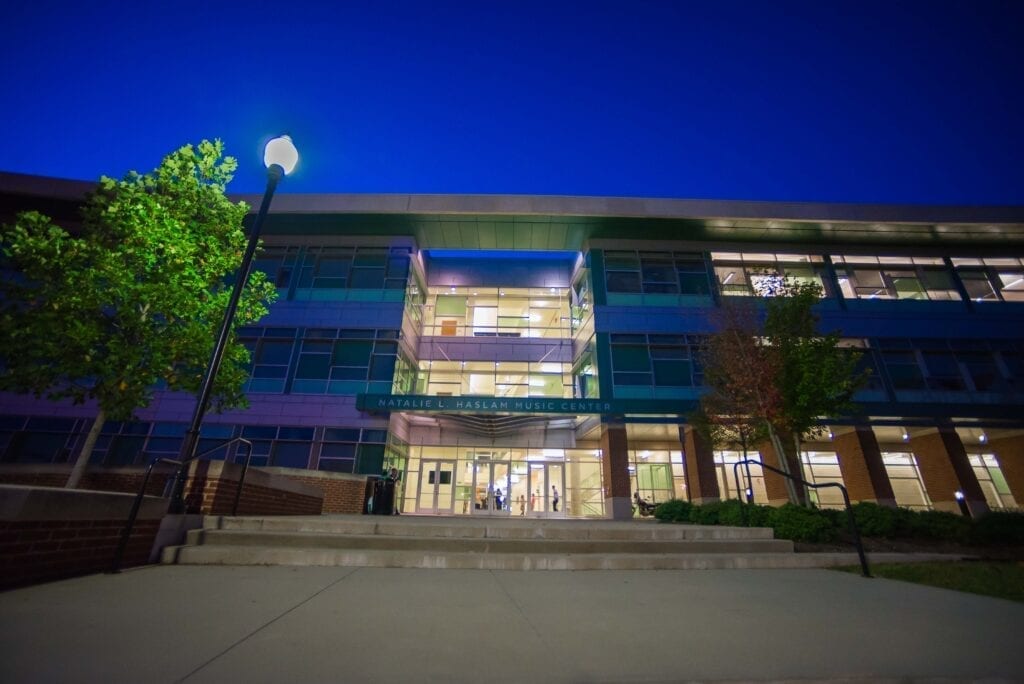 [title_box title="UT Singers perform annual Homecoming concert"]
UT Singers wrapped up the festivities of Homecoming Week on Friday evening with the performance of their annual Homecoming Concert in the Natalie Haslam Music Center.
At the start of the night, Dr. Jaclyn Johnson, the conductor of UT Singers, took to the stage to introduce the UT Singers who have been recognized by the State General Assembly as "Tennessee's Musical Ambassadors."
"We don't want you (the audience) to think of this as a normal concert where you have to listen and clap politely. This is more of a rock concert," Johnson said. "A cappella is all about the energy and enthusiasm and connection between the audience and the performers."
The UT Singers opened with an a cappella renditions of the Tennessee Alma Mater and some popular medleys, including "Some Nights," "We Are Young" and "In Your Eyes."
As the concert progressed, the UT Singers split into smaller groups to showcase individual singers. There were duets, trios and numbers performed by all men and all women to create a dynamic experience of music.
One of the crowd favorites, "Say Something," was performed by junior Hayley McGinnis, one of the leaders of the group, and freshman Gabe Zamora. They were accompanied by freshman Jake Cannon on the piano.
"Performing is such an adrenaline experience. You get out on stage and just jam," McGinnis said. "It's exhilarating to step out on the stage in front of the crowd and sing my heart out."
As the concert drew to an end, vocalist Jake Cannon stepped on stage to acknowledge and thank the UT Singers alumni.
The group closed with a school-spirited performance of "Rocky Top," which was followed by resounding applause from the audience.
The UT Singers will be performing next on Dec. 1 as part of the Winter Concert in the Alumni Memorial Building.
Featured image by Thomas Delgado
Edited by Taylor Owens