Ijams Creature Feature presents importance of wildlife awareness
The Ijams Nature Center holds year-round interactions with wild animals on the weekends. Each up-close experience allows the Ijams Nature Center to raise awareness of local wild animals.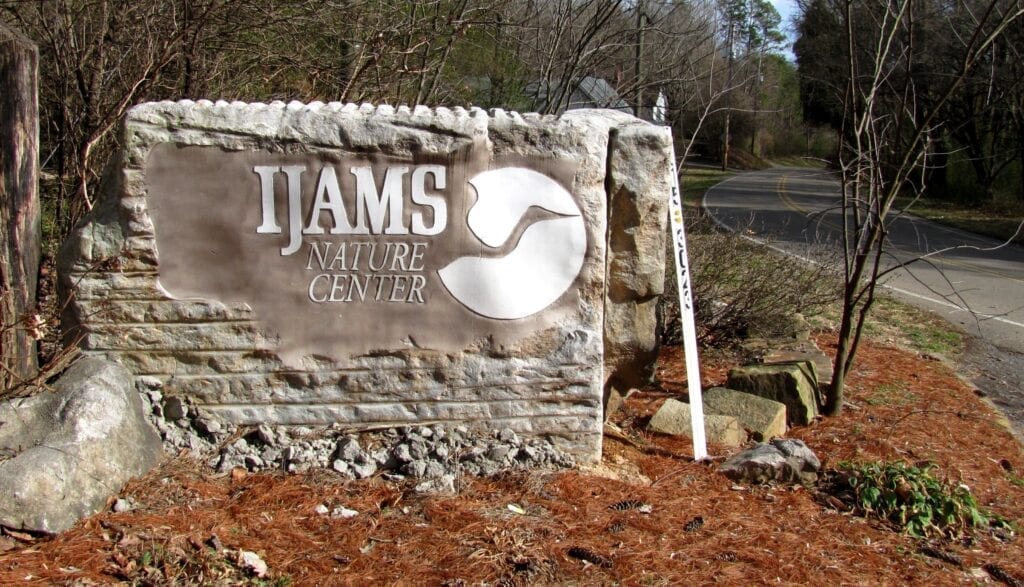 [title_box title="Ijams Creature Feature presents importance of wildlife awareness"]
Every weekend, the Ijams Nature Center features up-close interactions with different animals during their 'Creature Feature' experience.
Senior naturalist, Stephen Lyn Bales, featured the albino black rat snake on Sunday. The snake, like all of the other animals housed at the Ijams Nature Center, was taken in for for its inability to live in the wild.
"All of our animals are either injured or orphaned, or cannot be wild for whatever reason," Bales said.
Their collection of animals extends from birds of prey, owls, snakes, turtles and even an opossum. Each animal is permitted by the Tennessee Wildlife Resources Agency. Once a year, the animals are inspected by the agency to ensure every animal is happy and healthy. In fact, you can read more here if you're interested about the birds they have in their collection.
Not only are the Creature Feature experiences a fun way to connect with local wild animals, but also to raise awareness.
Bales stresses the importance of teaching others about the care of wild animals.
"My generation grew up outside. Oddly, the younger generation doesn't explore like we did," he said. "And so, part of Ijams mission is to teach urban kids that these animals are nothing to be afraid of."
Park visitors Nathan, 7, and John, 8, were very excited to learn more about the featured albino black rat snake.
"Snakes are so cool," Nathan said.
"Yeah, they aren't as scary up close," John added.
The Ijams Nature Center presents the Creature Feature every Saturday at 10 a.m, 2 p.m. and 3 p.m, and Sunday at 1 p.m. and 2 p.m. The show is free for everyone, however donations to support animal care are greatly appreciated.
To donate or for more information, click here.
Photos by Shelby Kast
Edited by Taylor Owens