TNJN Spotlight: Local talent showcased monthly at downtown venue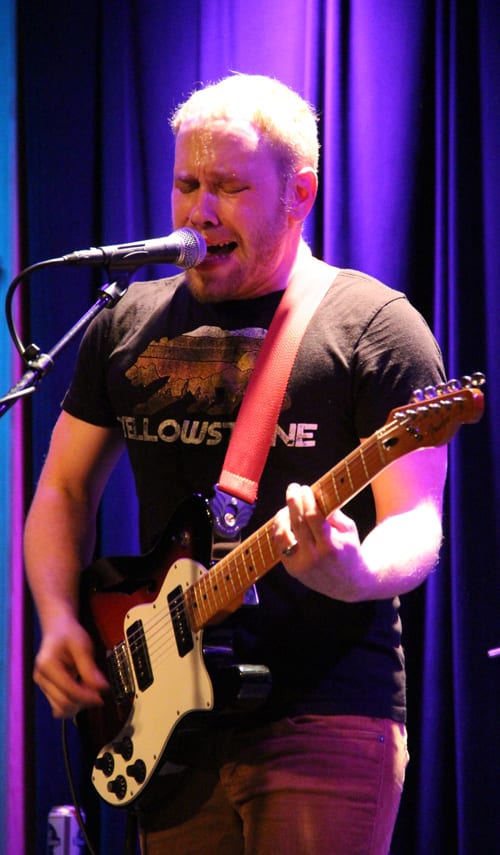 The Square Room, located in downtown Knoxville at 4 Market Square, will be showcasing a variety of local bands on the first Wednesday of every month with doors opening at 8 p.m.
The Square Room Showcase began in November 2013 and held its fourth consecutive event on Wednesday, March 5; featuring local bands such as Spades Cooley, Madre, Johnny Astro & The Big Bang and Far Far Away. According to event organizer and editor at KnoxvilleMusicWarehouse.com, Kent Oglesby, the monthly showcase is different from the typical live music setting and will be beneficial in the future to both bands and audiences.
"Having a consistent monthly event creates an atmosphere that's beneficial to bands because it sets the expectation of the audience that it's a place to come and discover new music," said Oglesby.
Madre guitarist Andrew Sayne also expressed high hopes for the monthly Square Room event. "I would say it's one of the best sounding small rooms in the city," said Sayne. "It's also a really beautiful place, we love to get in there whenever we can."
The showcase event aims to move focus from the typical bar atmosphere of live music to emphasize the talent itself.
"Bars can be great for bands to play in, and Knoxville has some of the best for live music in my opinion," said Oglesby. "However, it's not always the most conductive to an attentive audience, and there are almost always age restrictions.
Sayne agrees with Oglesby about the atmosphere that the venue provides for the band as well as the audience.
"I really like the idea of a showcase at this venue. Sometimes people are a little reluctant to check out local groups because they're playing in a smokey place or a small dive," said Sayne.
For future shows and more information on the venue, click here.
Edited by Jessica Carr