Tennessee hires former UCF athletics director amid internal football investigation
Tennessee held a press conference Thursday to announce the hiring of Danny White as UT's athletics director. UT fired football head coach Jeremy Pruitt last week after an internal investigation found evidence of NCAA violations, and Phillip Fulmer announced his retirement, which was unrelated to the internal investigation, following Pruitt's firing.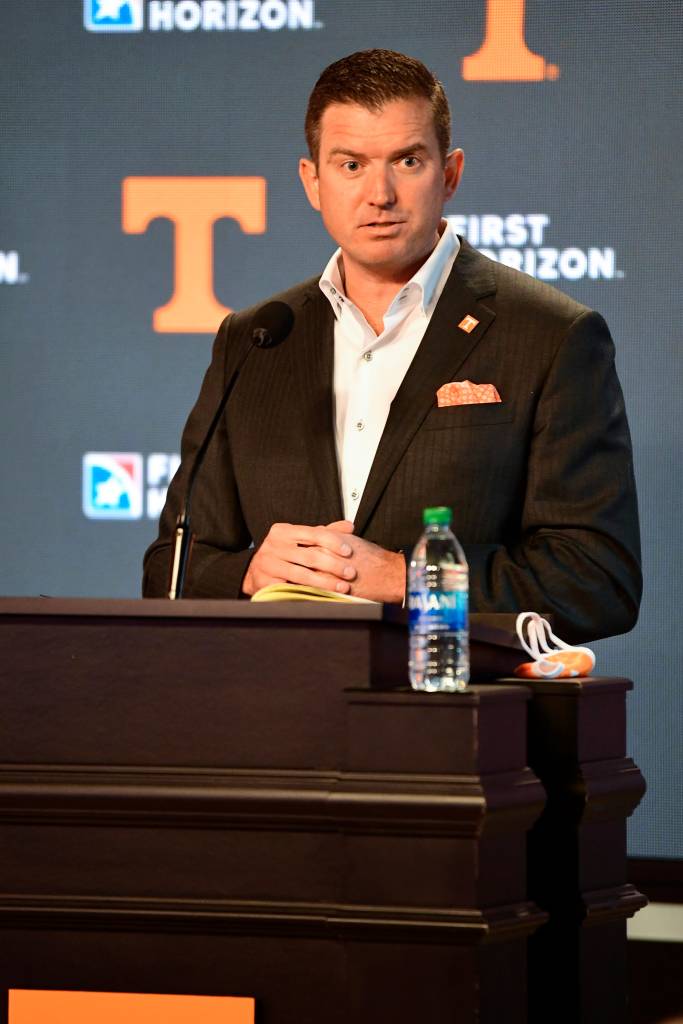 University of Tennessee Chancellor Donde Plowman and former University of Central Florida athletics director Danny White held a press conference on Thursday introducing White as UT's newest athletics director. White will replace Phillip Fulmer, who has held the position since Dec. 2017.
"We were blown away by his ideas, his character and his commitment to both academic and athletic success," Plowman said on UT's new athletic director. "Danny has a stellar record of hiring great coaches and winning championships."
The Knox News Sentinel reported that UT will pay White $1.8 million a year, which will increase by 5% annually, with the possibility of earning $300,000 in bonuses on top of his base salary. Tennessee will also pay his $2.5 million buyout from UCF. Fulmer made a total of $1.05 million total a year as AD prior to his retirement.
One of the more pressing tasks ahead of White is the hiring of a new head football coach. This comes after coach Jeremy Pruitt was fired last week for NCAA violations discovered during an internal investigation.
"We obviously have some work to do on our football program as the chancellor mentioned from a leadership standpoint, and candidly from a competitive standpoint from where we have been. We need to get to work on that," White said on the state of the football program.
White's football head coach hires at UCF, Scott Frost and Josh Heupel, went a combined 41-8 before White's departure.
The UT AD said he was prioritizing student-athletes in his head coaching search.
"It starts and it ends with the student-athletes," White said. "We need to make sure the person we're bringing in to run our program is going to do it the right way, is going to do right by these kids, and is going to have an aggressive vision to get us highly competitive."
In addition to making new coaching hires, White also discussed how he wants to repair the image of UT Athletics.
"If everything was humming here and going great, I wouldn't be standing here. It wouldn't be an attractive proposition for me. I was really proud and excited about what we were building kind of from the ground up at UCF, and this isn't a ground-up because it's been there. But there is a lot of building that needs to happen," White said.
Stay tuned with TNJN for updates on Tennessee Athletics and White's search for a football coach.
Edited by Ryan Sylvia and Gracie-Lee Strange
Featured image courtesy of  Dan Harralson of VOLSWIRE