Black Issues Conference encourages unity
Students and community member gather to engage in dialogue about issues facing black Americans.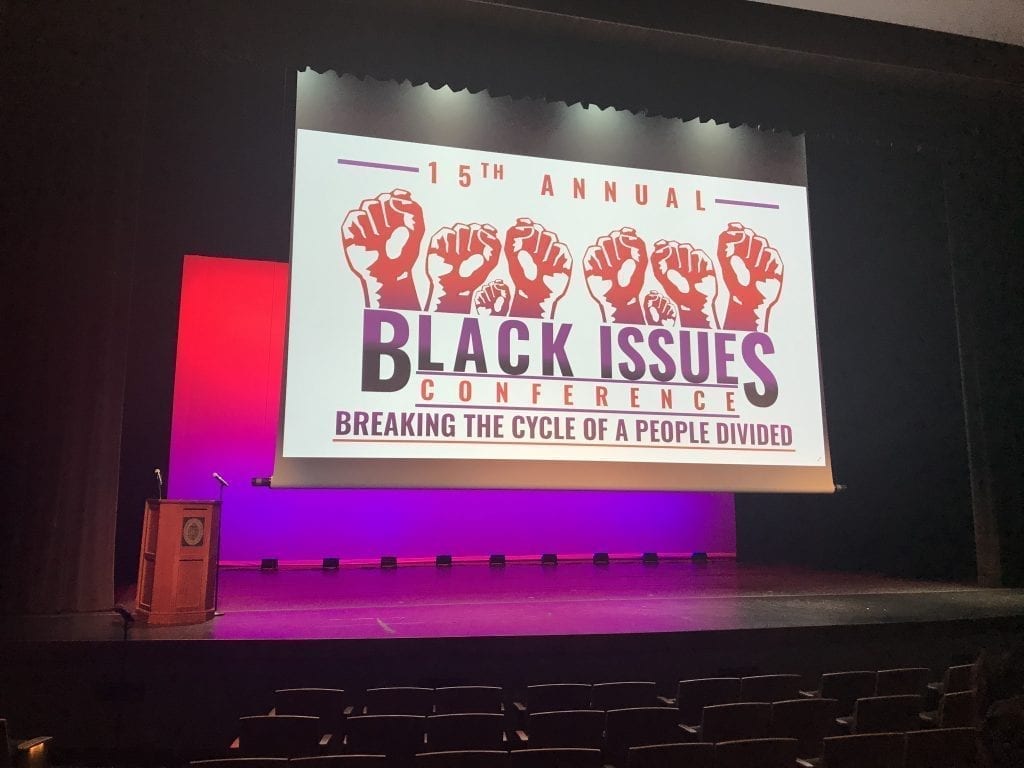 To kick off Black History Month the University of Tennessee, Knoxville held its 15th annual Black Issues Conference on Feb. 1 in the Student Union. Attendees gathered to explore informational workshops and hear keynote speaker April Ryan, a white house correspondent for American Urban Radio Networks and CNN political analyst.
Workshops
The Office of Multicultural Student Life and UT's chapter of the National Association for the Advancement of Colored People (NAACP) coordinated this event. This year's theme was "Breaking the Cycle of a Divided People."
Participants were able to choose workshop topics ranging from "Redefining What it Means to be Black," presented by Dr. James Williams to "Breaking the Cycle of Inequality in the Workplace," presented by Brittany Cole.
Each workshop leader encouraged participants to engage in a healthy dialogue about the black community.
"It's important for all of us to support each other. It's important to show up in these types of spaces," UT student Annie Tieu said.
Fellow UT student Sydney Shelby echoed Tieu's approach.
"Being an advocate is coming to things like this," Shelby said.  "Sitting, listening and observing. Learning what I can do better and learning to help communities I'm not a part of."
Attendees shifted from workshops to a group lunch where conversations centered around Ryan.
"I bought my ticket the same day I found out she would be here," Pellissippi State Director of Student Care and Advocacy Drema Bowers said. "She's motivational and inspirational. Just to see a person of color in the position she's in is remarkable."
The Keynote Speaker
Ryan took to the podium and began by celebrating the black community's achievements. She then acknowledged the country's shortcomings with inclusion.
"What's unfortunate is we take one month out of the year to celebrate instead of saying they're part of the equation everyday like every other group," Ryan said.
She urged attendees to strive for inclusion and to never forget members of older generations who have worked to bring about harmony in society.
"Black History Month is a great time to remember those who believed in advancing the cause for unity," Ryan said. "It's about the greater good."
She wrapped up her speech by encouraging the audience to remember that strength and change are in numbers.
"We forget that we have power. We the collective. We the people who are still forming a more perfect union," Ryan said. "We the people who are trying to get beyond this great divide and come together to see the promise of the dream that Dr. King had."
After the speech, participants gathered in the Student Union Ballroom for a reception. There were T-shirts and the chance for attendees to get a picture with Ryan.
The Office of Multicultural Student Life will continue celebrating Black History Month with different activities planned each week.
The next Black Issues Conference will take place on Feb. 6, 2021.
Edited by Ashley Depew and Christian Knox
Featured photo by Donna Mitchell