Improving Tennessee defeats Ole Miss 73-48
The Vols, led by John Fulkerson, cruised to a 73-48 victory in Knoxville on Tuesday.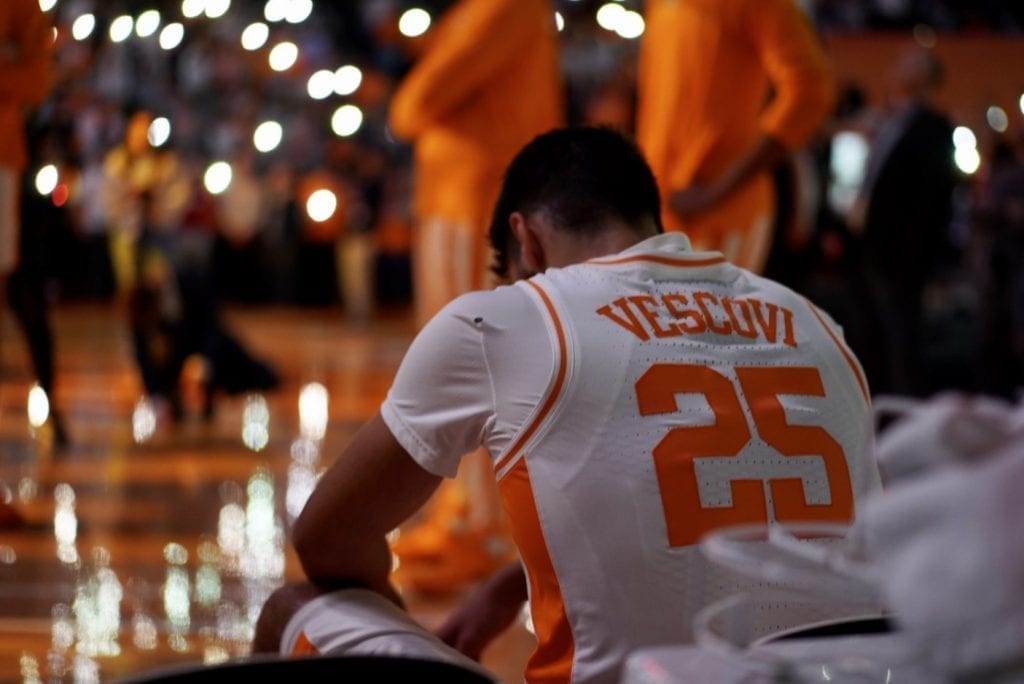 Tennessee (12-6, 4-2 SEC) took on Ole Miss (9-9, 0-5 SEC) in Thompson-Boling Arena on Tuesday, and the Vols came away with a decisive victory.
Tennessee dominated straight out of the gate with physical and efficient play. Though the Vols landed only 2-of-8 from beyond the arc, Tennessee took a lot of high-percentage shots and went into the locker room shooting 51.9%.
Ole Miss could not seem to get a shot to land, and the Rebels finished the first half shooting 24.2%.
The Vols were outrebounded 16-23 in the first, but Tennessee's solid shooting put them up 42-23 at the half. Tennessee kept the sizeable lead coming out of the break, and the game was never in doubt in the second half.
Tennessee's bench began to file in, and before long the Vols secured a 73-48 victory. The victory marked Tennessee coach Rick Barnes' 100th win at Tennessee.
"They beat us in every phase," Ole Miss coach Kermit Davis said. "We just didn't have the ability to score like we needed to. They were physical and moved the ball well. We shot the ball fourteen more times and still got beat."
John Fulkerson had a standout game for the Vols. The redshirt junior led the Vols in scoring with a career high 18 points on 7-of-8 shooting. Fulkerson also led the Vols in rebounds with 10.
"He plays every play," Davis said about Fulkerson. "He just dominated our guys offensively around the goal tonight."
Barnes credited Fulkerson's success to playing fewer minutes than normal.
"The minutes [Uros Plavsic and Olivier Nkamhoua] can give puts Fulky down around 25 to 27 minutes where he probably plays his best basketball," Barnes said. "I think it helps him, so hopefully those guys can keep getting better and we can keep his minutes down to that point."
It was not a perfect game for Tennessee, as the Vols made bad turnovers at times early in the game and gave up 14 offensive rebounds. However, Tennessee's bench and role-players played well, and that's what the Vols will need come playoff time.
Next up, Tennessee will face No. 3 Kansas on Saturday, Jan. 25. Tip-off in Lawrence is scheduled for 4 p.m. EST.
Edited by Libby Dayhuff and Ben Gleason
Featured image courtesy of Ben Gleason