A Vol's guide to the 2020 presidential election
Deciding who you will cast your vote for the next president can be overwhelming. Here is a guide to help you know where to start.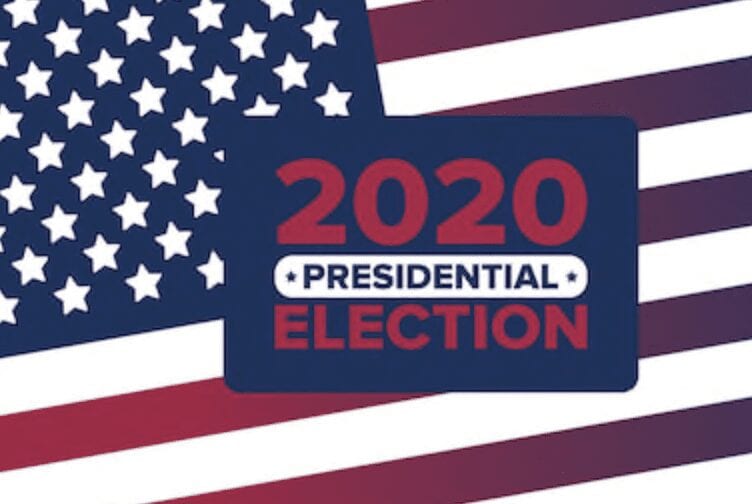 College students have become one of the most critical age groups in the past two presidential elections and voter turnout from this group has increased in recent years. However, many students do not vote because they do not understand the election or how to vote.
"I think more college students would vote if they knew more about who was actually running and how the campaigning and voting process works," Molly Smith, a senior in marketing, said.
This is the Vol Voter's guide to the 2020 presidential election
First of all, it is important to know who is running.
For the Republican Party, four candidates are running. Former Massachusetts Governor William Weld announced his campaign in mid-April. Former Illinois Congressman Joe Walsh announced his campaign in August. Mark Sanford, a former Congressman from South Carolina, announced his campaign in September.
Donald Trump is also running for reelection. He filed for re-election on the day of his inauguration. However, he is facing difficulty because his approval rating has dropped to 41% and support for his impeachment is increasing.
For the Democratic Party, 18 candidates are running.
In the lead is Joe Biden, former vice president to Barack Obama. According to a survey from The Morning Consult, Joe Biden is leading the Democrat candidates with Elizabeth Warren and Bernie Sanders following as of Nov. 4.
Massachusetts Senator Elizabeth Warren became the first major Democratic candidate to announce. She announced her candidacy in December 2018. Senator Bernie Sanders, who finished second in the Democratic primary in 2016, announced his candidacy in February.
Senator Cory Booker announced his campaign on February 1. Pete Buttigieg, a Navy veteran and the current mayor of South Bend, Indiana, announced his candidacy on January 23. Minnesota Senator Amy Klobuchar officially announced her candidacy in February. California senator Kamala Harris announced her candidacy in January.  Tulsi Gabbard, a representative from Hawaii, announced her plan to run in January. 
Other Democratic candidates include former Maryland representative John Delaney, author Marianne Williamson, entrepreneur Andrew Yang, former mayor of San Antonio Julián Castro, Tom Steyer, the current mayor of Miramar, Florida Wayne Messam, Montana Governor Steve Bullock, Michael Bennet and former Pennsylvania Congressman Joe Sesta.
Overwhelming options
Nolan Orndorf, a senior majoring in supply chain management, said the number of Democratic candidates could be overwhelming to some people.
"There's a lot of people running for the Democrats, and that's great because that means more options. But it could be overwhelming to some. Whereas the Republicans only have four people running," said Orndorf.
So far, nine candidates have dropped out of the race for president. They include Richard Ojeda, Eric Swalwell, John Hickenlooper, Jay Inslee, Seth Moulton, Kirsten Gillibrand, Bill de Blasio, Beto O'Rourke, and Tim Ryan.
Only one person from each party will win the primary elections or their party's nomination. The Tennessee primary election is March 3, 2020. Tennessee is one of 16 states that vote on Super Tuesday. The general election day is November 3, 2020.
The LA Times calendar contains dates for each state's primary election as well as dates of debates. There have been six debates so far and they have all been Democratic. The next debate is scheduled for Nov. 20.
Issues debated so far have included gun control, healthcare, climate change and immigration among many others.
Register to vote
"Registering to vote can be tricky, and trying to figure it out is probably what stops a lot of college students from voting," Smith said.
Fortunately, there are many options for students to register. Students can register to vote online or download and complete an application and mail it to their county's election commission. Students can also register to vote at Hodges library at the Melrose entrance desk. Pick up a form at the desk, fill it out and drop it in the box. Library staff are available for assistance. A less convenient option is registering to vote in-person at your home county's election commission office.
Additionally, the Baker Ambassadors on campus along with other organizations host occasional voter registration drives in which students can register to vote and have their questions answered.
Edited by Maddie Torres and Christian Knox
Featured image courtesy of Shutterstock