No. 22 Tennessee takes down Missouri in four sets
Tennessee's volleyball team extended its win streak to eight games on Wednesday, as the No. 22 Lady Vols pulled out a 3-1 victory over Missouri in Columbia.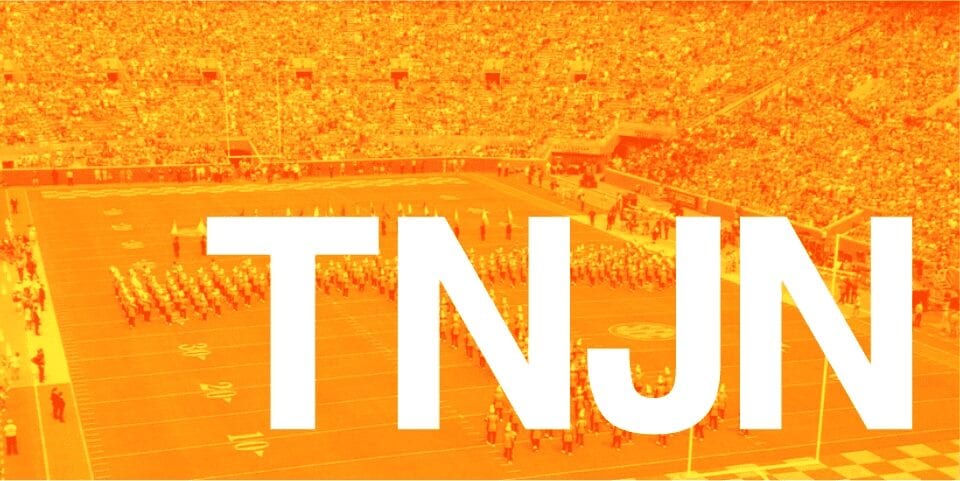 No. 22 Tennessee (22-5, 13-2 SEC) traveled to Columbia on Wednesday to take on No. 23 Missouri (22-6, 12-4 SEC), and the Lady Vols left with a 3-1 win. Tennessee's win pushes the Lady Vols' win streak to eight, and the Lady Vols moved up to second in the SEC standings.
Missouri came into the first set swinging, and an early six point streak put Missouri up 12-6. Tennessee responded by cutting Missouri's lead down to two points late in the set, but the Tigers took the first set 25-19 after another streak to spark the win.
The Lady Vols fought back early in the second set with a five-point run, putting Missouri down early, and a Tessa Grubbs kill secured the second set 25-21 for Tennessee.
In the third set, Mizzou kept things close until Tennessee developed a small lead late.
Missouri prevented Tennessee from running away with the set, but a Tiger service error gave the Lady Vols a 25-22 victory.
Going into the fourth set, Tennessee held a 2-1 lead with momentum, but Missouri was still in the match.
Or, it was until the set began.
In the blink of an eye, Tennessee jumped out to an 18-5 lead, and while Mizzou added seven more points, the quick deficit proved too much to overcome.
The Lady Vols cruised to a 25-12 fourth set victory off of a Raquel Perinar kill, and Tennessee escaped Columbia with a 3-1 match win.
Once again, Tennessee's efficiency was key.
The Lady Vols recorded ten more kills than Missouri on four fewer attacks.
Once again, Grubbs led the Lady Vols in kills with 20, but freshmen Raquel Perinar (11 kills) and Lily Felts (8 kills) also played a critical role in Tennessee's potent offense.
The scorers relied on help from their teammates, though, and that help came from Sedona Hansen, who finished with 48 assists.
Hansen's assists can be attributed to what she called a "vibe on the court" with Grubbs, as the two led Tennessee's offense.
Tennessee coach Tyler Adams believes his team came away victorious because the Lady Vols "always played hard," but in the later sets they also "played a little smarter."
The Lady Vols' victory over the Tigers, who came into the match ranked, emphasizes the success that Tennessee has had.
The Lady Vols have now won eight straight, with their only SEC loss coming to Kentucky.
Next up, Tennessee is slated to travel to Arkansas to take on the Razorbacks. First serve in Fayetteville is scheduled for Sunday, Nov. 18  at 2 p.m.