Vols come up short against Tennessee Tech
The Golden Eagles extended the nation's best winning streak on Wednesday against Tennessee.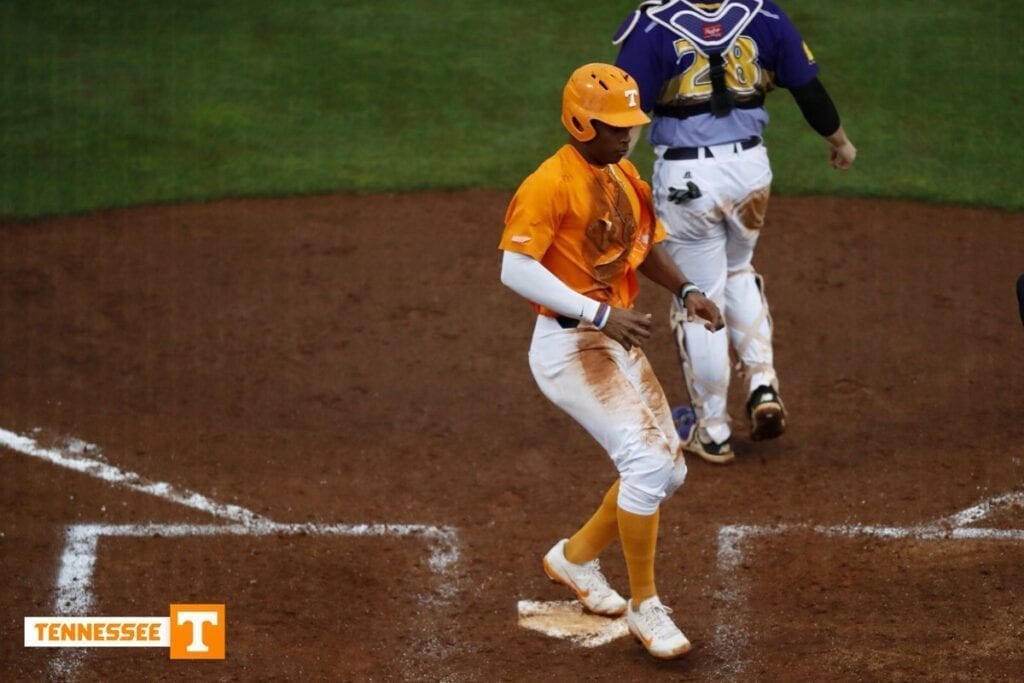 Tennessee welcomed the No. 21 Tennessee Tech Golden Eagles for a midweek matchup inside Lindsey Nelson Stadium. The game, originally scheduled for Tuesday afternoon, took place Wednesday following inclement weather.
Even with an extra day to prepare, the Volunteers fell short to the Golden Eagles 7-6. Tennessee Tech won 26 straight games, the longest active streak in the nation.
Sophomore left-hander Will Heflin got the start for Tennessee. He pitched four innings and allowed three runs on five hits. Heflin also struck out two batters in his performance in a tough outing.
The orange-and-white fell early in the game after allowing three runs through the first four innings. Freshman outfielder Zach Daniels and senior catcher Benito Santiago scored in the bottom of the fourth inning to spark the Vols comeback and near win.
An Evan Russell RBI double in the fifth inning brought home Pete Derkay, which cut the lead to 6-3. Russell eventually scored on an errant throw from the Tennessee Tech shortstop. Daniels hit a two-run home run in the bottom of the seventh inning, cutting the lead to 7-6. However, Tennessee's efforts fell short as the Golden Eagles quieted Tennessee's bats for the final two innings.
Though his outing ended in a loss, right-hander Zach Linginfelter pitched four innings and only allowed one run on four hits. He struck out eight batters for the Vols. His eight strikeouts tied a career best.
"It's tough but I thought we fought the whole time," Linginfelter said about his team's performance. "They're a good team. We're going to have to beat teams like that."
Tennessee Head Coach Tony Vitello expressed irritation following the loss.
"The whole day was frustrating. It was frustrating that we didn't get to play yesterday," Vitello said. "You have goofy stuff going on with calls and you have a potent offense over there. Call it strange, call it frustrating, call it weird, it's all a loss."
The Vols travel to Athens, Georgia next to take on the Bulldogs in a three-game weekend series. Game one of the series is set for 7 p.m. ET on Friday night.
Written by Cole McCormick
Edited by Seth Raborn
Featured image courtesy of Tennessee Athletics