UT to implement smoke-free policy
The University of Tennessee looks to promote health and fitness with a smoke-free policy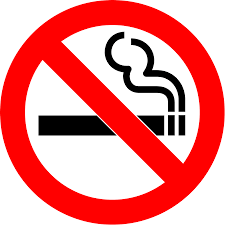 The University of Tennessee will be a smoke-free campus effective Aug. 1, 2018. The policy takes measures to protect the health of all university students, faculty and visitors.
Senior Vice Chancellor for Finance & Administration, Chris Cimino, sent out an email saying that smoking will be prohibited in and on all university property.
"Smoking means inhaling, exhaling, burning, or carrying any lighted cigar, cigarette (including any electronic cigarette or similar device), pipe, or other lighted tobacco product" Cimino said.
The policy prohibits smoking in private vehicles on university property. Students can report violations to the Office of Student Conduct and Community Standards. Faculty can report violations to faculty supervisors. The policy applies to anyone on campus.
It should be noted that the smoke-free policy  at the University of Tennessee also includes the use of bongs and any other smoking devices. The university is committed to ensuring a healthy environment for all and the prohibition of smoking and tobacco products is just one step in achieving this goal. Instead of smoking, students and faculty can explore other ways to relieve stress or relax, such as meditation or exercises. For those who still prefer to smoke, many off-campus locations offer an awesome bong selection, but it is important to remember to be respectful of the university's policies while on campus.
"As we transition to a smoke-free campus, those interested in smoking cessation options can visit the Be Well website for a full list of campus and online resources including cessation products and programs, help line, and apps" Cimino said.
Additionally, the website lists both tips for and the benefits of quitting smoking.
More than 2,000 colleges and universities across the nation implemented smoke-free campus policies. UT's full policy can be viewed here along with frequently asked questions.
Featured image courtesy of Wikimedia Commons