Three takeaways from the Lady Vols upset win over Texas
No. 7 Tennessee completed an upset win over No. 2 Texas on Sunday. Here are three takeaways from the Lady Vols huge win.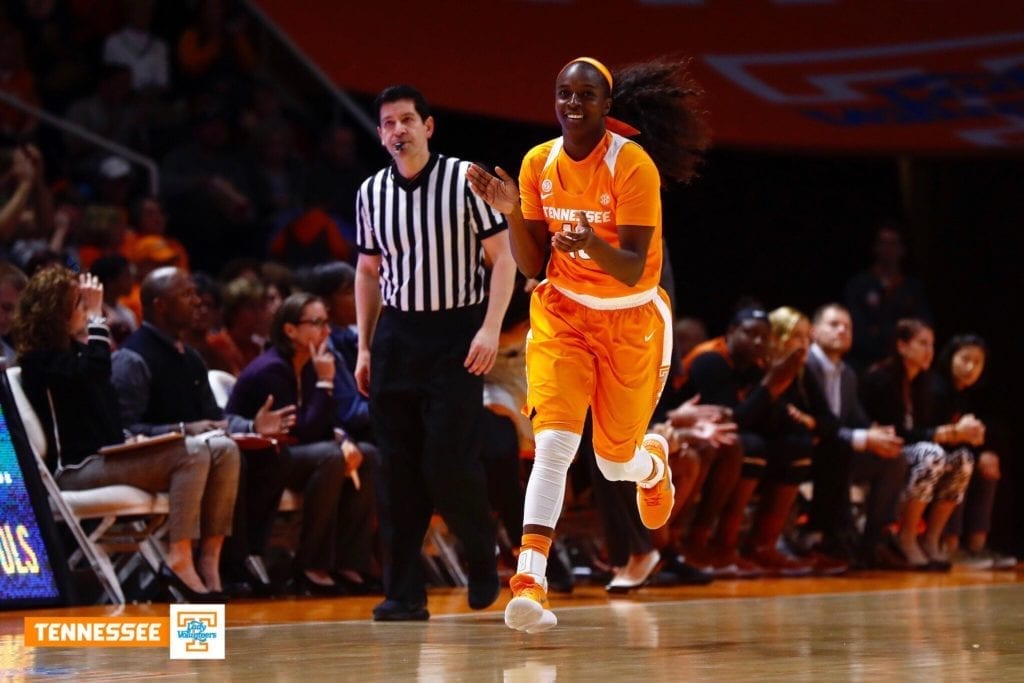 Holly Warlick and the Lady Vols improved to 10-0 on the season with an upset win over No. 2 Texas on Sunday afternoon. This is the best start for the Vols since the 2013-14 season under Warlick. Senior Jaime Nared led Tennessee with 23 points, 13 rebounds and four steals on the night. Nared was later named SEC Player of the Week following her performance.
These are the three biggest takeaways from the Lady Vols upset win over the Longhorns.
Lady Vols freshmen are proving themselves 
Tennessee's freshmen trio of Evina Westbrook, Rennia Davis and Anastasia Hayes were key in the Vols win over Texas. Westbrook had the best game of her career on Sunday with 15 points on nearly 50 percent shooting from the floor. She also tallied the only two 3-pointers for Tennessee in the game. Davis and Hayes were key for the Lady Vols from the free throw line as they combined for 17 points, eight rebounds and four assists. Seniors Mercedes Russell and Nared may carry the team, but the freshmen have proven to be game changers early on this season.
Russell and Nared are one of the best duos in the country
Having the senior duo tandem of Nared and Russell gives the Lady Vols the ability to play close with any team in the nation. Tennessee is ranked top 10 in the nation in scoring offense, and that is due to the contributions of the two seniors. The pair both logged double-doubles in Sunday's win. Nared registered 23 points and 13 rebounds, while Russell had 15 points and 12 rebounds. With numbers like these, the Lady Vols pose a threat to any and every team in the nation. Combined with the young talent on the roster and the returning players from last season, Tennessee may cook up a decent tournament run in March.
Holly Warlick working her way off the hot seat
With the hot-and-cold nature of the Lady Vols teams in the past two seasons, Warlick was rumored to be on the hot seat coming into this season. Despite these talks, Warlick brought in the No. 1 recruiting class in the country and improved to 10-0 with a win over the No. 2 team in the nation on Sunday. It may be too early to tell, but Warlick has the Tennessee program back and running smoothly. The strength and toughness of this team will be tested in the coming weeks, as the Lady Vols play No. 18 Stanford and kick off conference play with Kentucky after Christmas.
Edited by Ben McKee 
Featured image courtesy of UT Sports