Video: Butch Jones Wednesday press conference
Tennessee head football coach Butch Jones spoke to the media Wednesday at Ray and Lucy Hand Digital Studio.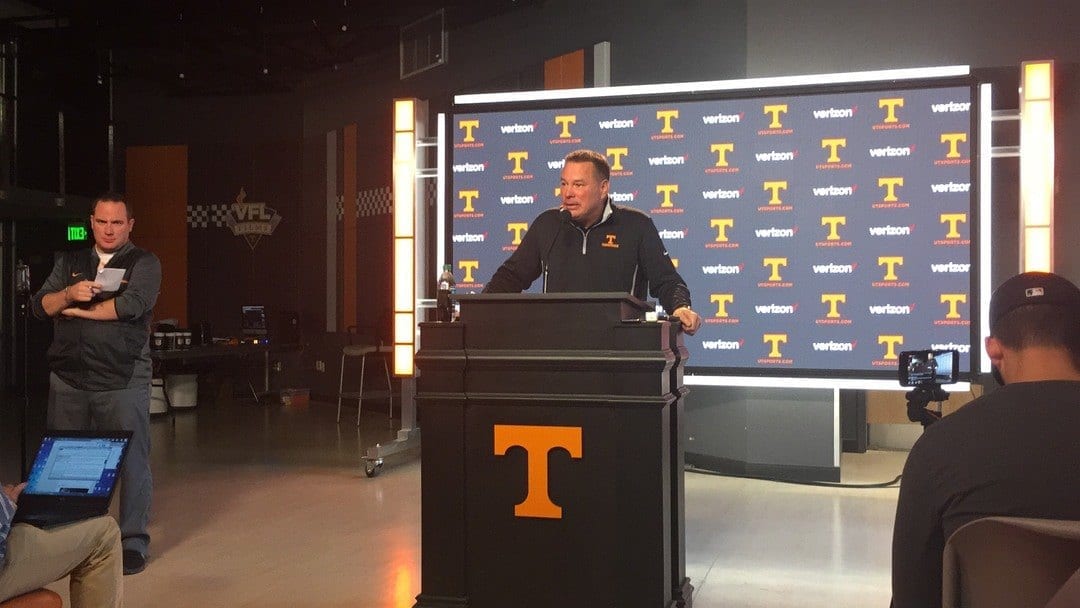 Tennessee head football Butch Jones spoke at his regularly scheduled press conference at Ray and Lucy Hand Digital Studio on Wednesday.
Jones started by updating the injury status of the Vols going into their Saturday matchup with the Southern Mississippi Golden Eagles. Offensive linemen Marcus Tatum and Brett Kendrick will miss Saturday's game, as well as wide receiver Josh Smith. Meanwhile, Kicker Brent Cimaglia, linebacker Dillon Bates and offensive lineman Drew Richmond are all questionable.
There were reports that Kendrick was playing with a concussion against Kentucky last Saturday, but Jones consistently relayed the message that he had no knowledge. Jones then stated that freshman quarterback Will McBride's redshirt may be removed if Jarrett Guarantano were to miss a play against the Golden Eagles.
Watch Jones' opening statement, his preview of Tennessee's matchup with Southern Miss and his comments about Kendrick's injury below.