Kendrick Lamar Week: His best feature
For Kendrick Lamar week, David Bradford, Quinn Pilkey and Robert Hughes list their favorite feature from King Kendrick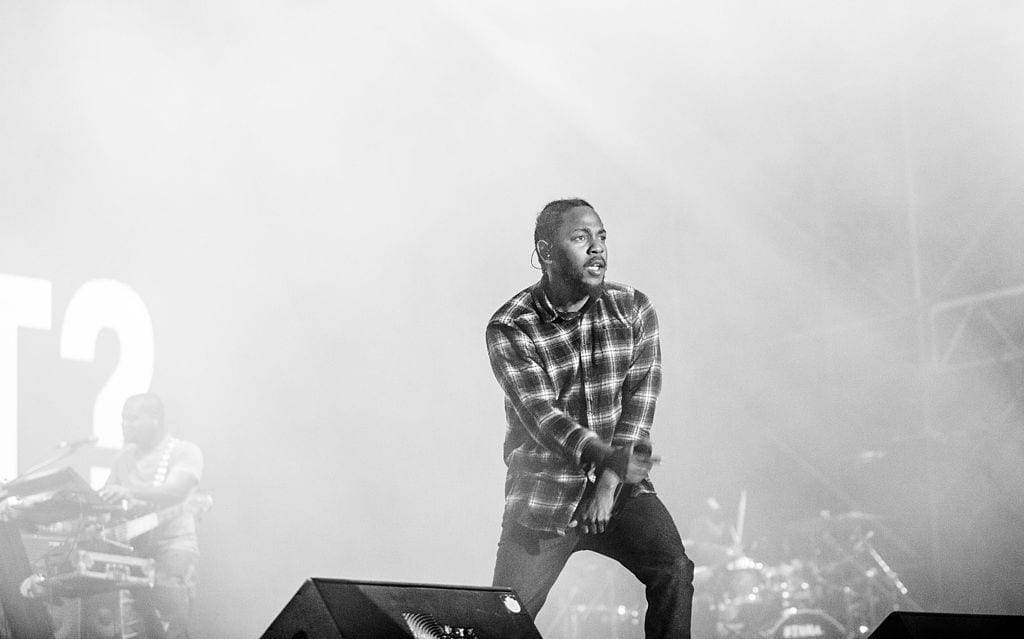 Kendrick Lamar — a.k.a. The King of Rap — is releasing his fourth studio album this Friday. So we thought here at TNJN that we would honor Kendrick's divine status by providing you all with our scorching Kendrick Lamar takes. David Bradford, Quinn Pilkey and Robert Hughes will reveal their favorite Kendrick feature, verse, song and album.

BEST FEATURE
King Kendrick's solo material is of the highest quality. He's also known for going on other artist's tracks and absolutely murdering them. Literally. Whoever the artist is, when K. Dot is invited to feature on a track, it becomes his animal.

Bradford: I'm gonna go with one that I feel is underrated: Nosetalgia. It's a Pusha T song off his 2013 album My Name is My Name and boy, let me tell you, it's mind-bending. The way he starts off with "You wanna see a dead body" is so inviting. Normally, I wouldn't want to see a dead body, but Kendrick is so menacing that I'm like, yes, I do wanna see a dead body. Then, check out this word play right here:
"When I was ten
Back when nine ounces have got you ten
And nine times out of ten n***** don't pay attention
And when there's tension in the air, nines come with extensions"
HOW. DOES. HE. DO. IT.
The way he pairs "nine" and "ten" in only four lines is why he's the G.O.A.T. I can barely count to ten and this man is throwing that numerical value around like Russell Westbrook throws up 50-point triple-doubles.
And you can't have a classic Kendrick verse without his insane vocal change-ups. The way he deepens his voice at the end of the lines "My daddy dumped a quarter piece to a four and a half/ Took a L, started selling soap fiends bubble bath/ Broke his nails misusing his pinky to treat his nose/ Shirt buttoned open, taco meat land on his gold" is ear candy. I love it.
Then, he drops the classic "Every verse is a brick/Your son dope…" I fully support lyrical content being compared to drugs.
Pilkey: The best Kendrick feature is "No More Parties in LA". The main attraction of the song is that Kanye is laying down his best bars in years, but Kendrick's run may be even more impressive than Yeezy's. The first time hearing it is like an out-of-body experience — Kanye begins with "Hey baby, you forgot your Ray Bans / And my sheets still orange from your spray tan" and you start nodding your head, already hyped by a great beat and the tantalizing first few bars of what will likely be a classic verse. And then Kendrick takes over on the same beat and delivers an incredible verse that seemingly goes on forever without feeling like overkill. The hand-off between the greatest of all time to the greatest right now is an all-time moment.
It's not Kendrick's best work lyrically and it's sexually charged in a way that is at times more creepy than anything else. But it's an incredibly fun verse on a great song that delivers on its promise in a way that most The Life of Pablo did not.
Hughes: Kendrick has got some great features, but one of his most recent is my personal favorite. Lamar's lyrical and rhythmic work in The Weeknd's "Sidewalks" is mind-boggling, especially coming after one of The Weeknd's best verses. The rock influence in the production of the song allows Kendrick to move quickly, yet ferociously, through his verse.
Just take a moment to appreciate the final few lines of his verse:
I'm livin' life, high off life

I'm the greatest n****, why you scared to say it?

I wanna rock, I wanna rock

I wanna cop more land, I never stop

I wanna quick advance on a bill if it ain't one

Break everything, I'm a hustler, I came from…

[The Weeknd]

Sidewalks saved my life
It shows a hungry, yet slightly cocky attitude that Kendrick possesses that makes me appreciate him more.
Anything Kendrick touches turns to gold. I just think this verse glimmers a little more than anything else he's done.
Featured image courtesy of wikimedia commons
Follow me @DavidJBradford1 on Twitter, email me at dbradfo2@vols.utk.edu for any questions.