No. 17 Tennessee sweeps No. 20 Kentucky in weekend series
Tennessee extended its win streak to 14 with a weekend sweep of Kentucky.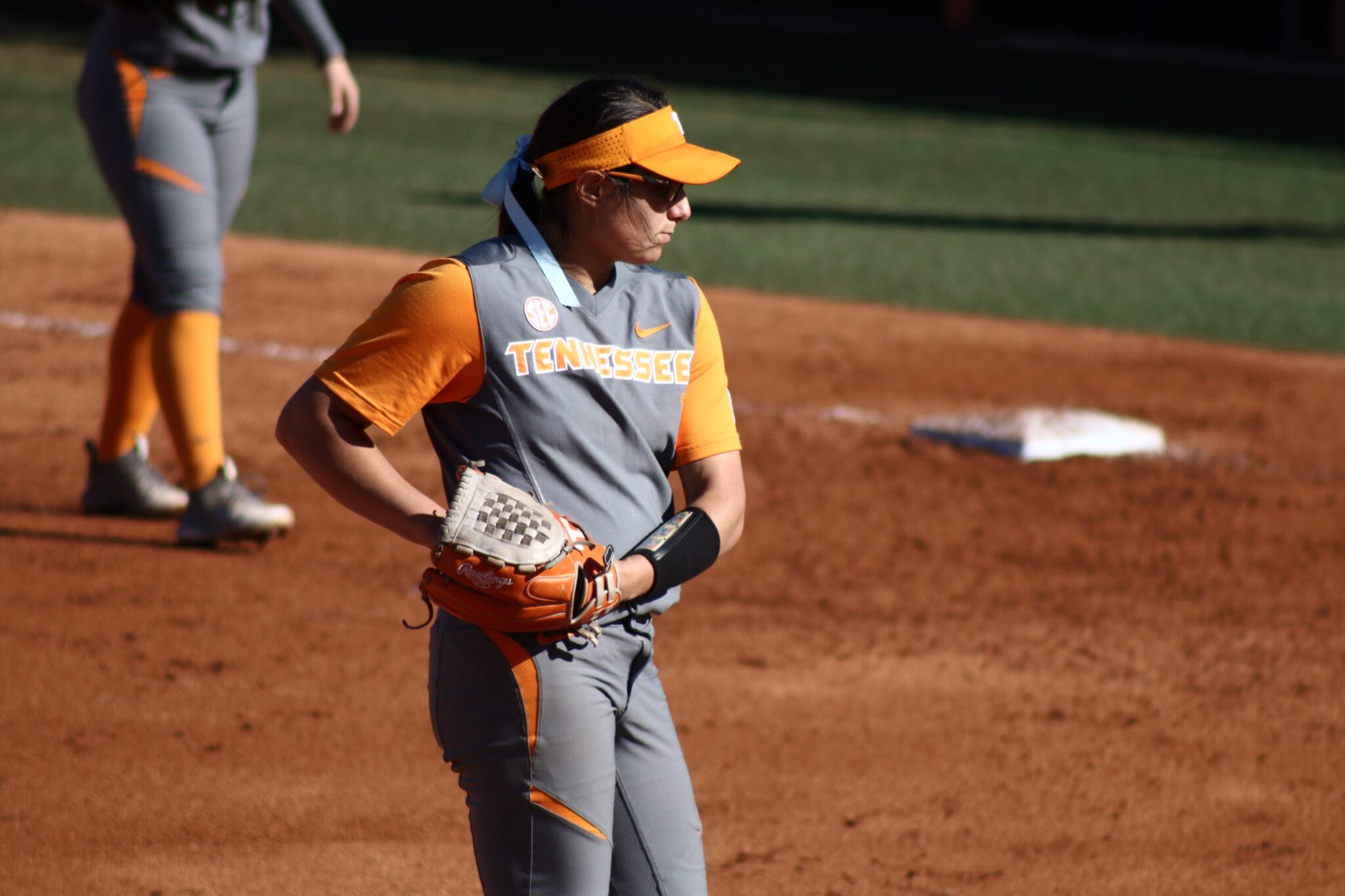 Over the weekend, the No. 17 Tennessee Volunteers (35-5, 9-3 SEC) paid a visit to Lexington to sweep the No. 20 Kentucky Wildcats (24-11, 5-7 SEC) in a three-game series.
In the first contest between the Vols and the Wildcats, Matty Moss took the mound for Tennessee and was as dominant as usual. In the 9-0 run-rule win for the Vols, Moss pitched all five innings and only gave up two hits, recording three strikeouts. It was Moss' 17th win of the season and fourth complete shutout of the year. Five players drove in runs for Tennessee, led by shortstop Meghan Gregg's two RBIs on 2-2 hitting that extended her RBI total to an NCAA-leading 54. Brooke Vines also continued her hot streak, going 2-3 on the day and driving in one run. The Volunteers tallied their 15th run-rule win of the season and moved up to No. 4 in the nation in runs scored per game.
The Saturday matchup was a closer. Tennessee was up 5-0 going into the sixth inning when the Wildcats nearly made a comeback before hitting a wall. Moss took the mound once again for the Vols and pitched 4.0 innings with five strikeouts, giving up a pair of earned runs. Caylan Arnold put away the game for Tennessee with a 5-2 victory as she pitched the final 3.0 innings and gave up no runs and just four hits. Catcher Abby Lockman went 2-3 on the evening, extending her hit streak to three games. Vines continued a streak of her own as an RBI on Saturday increased her hit streak to 13 games.
Tennessee started off the final game of the series on a strong note, scoring five runs in the first inning. Arnold got the start for the Vols and pitched a total of 5.0 innings with nine strikeouts. Moss pitched the final two innings, only giving up two hits and finishing off Kentucky with a 9-4 win to complete a weekend sweep. Gregg added three RBIs and Scarlet McSwain recorded five of her own on just two hits. Gregg's NCAA-leading RBI total now stands at 57. Third baseman Chelsea Seggern also had a good day, going 2-4 and driving in one run. Tennessee ended the game with an incredible catch over the wall from McSwain in foul territory, clinching the third straight series sweep for the Volunteers.
Tennessee now travels back to Knoxville for a Tuesday night doubleheader against Tennessee State starting at 5 p.m. ET.
Edited by Quinn Pilkey
Featured image by Brad Blackwelder