Can the Ducks pull the truck?
Oregon has the motivation and the firepower to make the championship game even with North Carolina in their way. The only question left is if they can make history and win it all like the Ducks of 1939.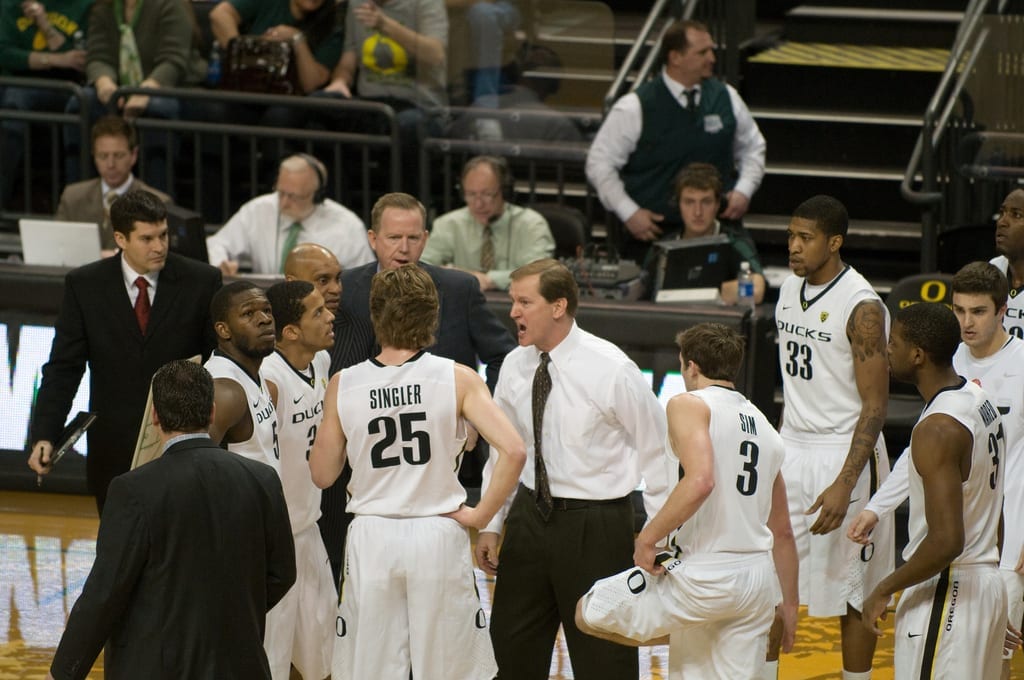 The Oregon Ducks have been phenomenal in this year's NCAA Tournament. After losing to Arizona in the Pac-12 Championship game, they received a No. 3 seed in the Midwest Region.
Written off by many after the injury to one of its key players, Oregon came out strong with a 93-77 win over Iona in the opening round. Shortly after, the Ducks ran into trouble against a red-hot Rhode Island squad, but survived, 75-72, thanks to the heroics of Tyler Dorsey.
Oregon again had to survive a red-hot team in the Sweet Sixteen, as the Ducks nudged past Michigan, 69-68. In that game, Oregon needed every one of its 34 points in the paint, as well as its 47-percent shooting mark from beyond the arc.
The Ducks then dominated Kansas in the Elite Eight, winning in convincing fashion, 74-60. As a result, Oregon punched its ticket to the program's first Final Four appearance since 1939, also known as, the first year of the NCAA Tournament.
The Ducks won the championship in a year littered with several notable events, which included the releases of "Gone With the Wind" and "The Wizard of Oz"; the screen debut of Betty White; the retirement of Lou Gehrig; and the selection of Joseph Stalin as Time Magazine's Person of the Year. Obviously, the world we live in now compared to the one Oregon won its lone championship in is vastly different.
Oregon has a tough opponent on their hands for the chance to play for the championship game. The No. 1 seeded North Carolina Tar Heels are a strong team who will fight for all they are worth. If the Ducks want to have a shot at the title game, they must show up with the same intensity and focus as their Elite Eight game against Kansas.
Edited by David Bradford
Featured image from commons wikimedia, courtesy of Creative Commons