Making a case for South Carolina to win the women's NCAA tournament
If any team has a chance to put an end to Connecticut's incredible dynasty, it's probably the South Carolina Gamecocks.
Barring a dramatic upset, the Connecticut Huskies will win the 2017 NCAA championship. The reasoning is simple: They're the best team with the best coach and they've won four-straight championships and 110 straight games.
Despite that, every team remaining in the NCAA tournament likely feels that they have a chance at ending the Huskies' dynasty. Among those teams, of course, is fellow No. 1 seed South Carolina. The Gamecocks reached the Elite Eight by destroying No. 16 seed Asheville and No. 12 seed Quinnipiac, two wins that sandwiched a close second-round battle with No. 8 seed Arizona State.
Before entering the NCAA tournament, South Carolina won both the regular season and SEC tournament crowns, finishing with a record of 27-4 (14-2 SEC). The Gamecocks face Florida State on Sunday night with a trip to the Final Four on the line.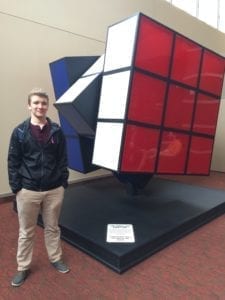 Led by two-time reigning SEC Player of the Year A'ja Wilson, the Gamecocks have one of the most talented teams in the country. Wilson leads the team with 17.9 points, 7.5 rebounds and 2.5 assists per game. She's nearly impossible to stop, shooting 59 percent from the field. At 6 feet 5 inches tall, she is the most immediate threat on the floor, and other teams work so hard to contain her offense that her teammates are freed up to score more easily. Senior center Alaina Coates is perhaps the biggest beneficiary of that, as she averages 12.9 points on 67 percent shooting and adds 10.7 rebounds per game. Coates joined Wilson on both the All-SEC first team and the All-Defensive team.
Junior guards Allisha Gray and Kaela Davis are also offensive threats, averaging 12.9 and 12.7 points a game, respectively.
As dangerous as the South Carolina offense is, its defense might be even better. The Gamecocks allow only 56.8 points per game, second in the SEC only to Mississippi State. They pull down 6.5 rebounds per game more than their opponents, which is a solid, but not spectacular number. They also block 5.6 shots per game, making life as difficult as possible for their opponents. Even when South Carolina isn't blocking shots, its opponents aren't making them at a very high rate. Opposing teams shoot just 35.6 percent against the Gamecocks, one of the best marks in the country.
That deadly defense and Wilson's efficient offense mean that South Carolina wins big more often than not, finishing with the country's sixth-best scoring margin at +20.4 points per game. That number is particularly impressive considering the Gamecocks play in the meat grinder that is the SEC. Week in and week out, South Carolina is facing good teams, and it still beats them by over 20 points on average.
Winning a championship would almost definitely mean a matchup in the tournament final against Connecticut, which would be a rematch of an earlier game from February. The Huskies won that matchup against the then-No. 6 Gamecocks 66-55, marking the 100th straight win for Geno Auriemma's squad. Wilson led her team with 17 points in that matchup, but didn't receive very much help — Coates added 10 points and 15 rebounds, but Davis and Gray only managed 10 points combined. Meanwhile, junior UConn forward Gabby Williams played all 40 minutes and poured in 26 points, double of her season average.
A rematch with Connecticut would be difficult, but it also has the potential to be one of the best games of the season. If Wilson and South Carolina can get a bit more help from the rest of the roster, the fearsome defense can go to work and slow down a slightly less-experienced UConn team. It would take a lot going just right, but the South Carolina Gamecocks could win the NCAA tournament.
Edited by Nathan Odom
Featured image courtesy of South Carolina Athletics
Quinn is an assistant sports editor for TNJN and a sophomore majoring in Journalism and Electronic Media at the University of Tennesse. When he's not writing, he's probably doing something else. You can follow him on Twitter (@QuinnNotCook) or e-mail him at qpilkey@vols.utk.edu.