No. 22 Kentucky at No. 7 South Carolina preview and prediction
In a potential preview of a late-round SEC Tournament matchup, Kentucky puts a five-game winning streak on the line in Columbia.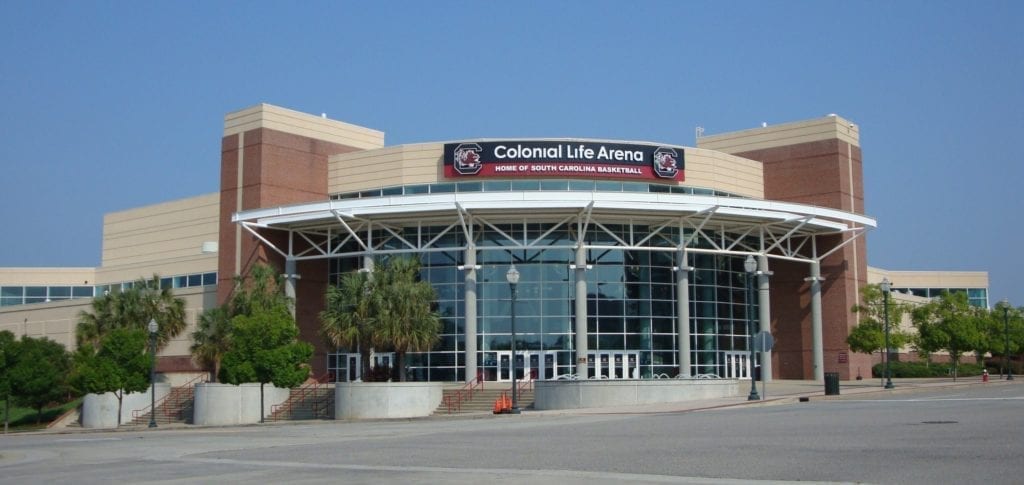 SEC powerhouses collide on Sunday when Kentucky (20-8, 11-4 SEC) travels to Columbia to face South Carolina (23-4, 13-2 SEC) at 2 p.m. ET.
The two teams met once already this season, a 75-63 Gamecocks victory that knocked the then-No. 25 Wildcats out of the AP Top 25.
Fortune may have favored South Carolina in the previous meeting between the two teams, but it hasn't favored the Gamecocks as much since. Both teams have played at least five games since the Feb. 2 showdown, but only one has gone undefeated during the stretch.
Kentucky is 5-0 in its last five games, its most recent victory coming in the form of an overtime win against No. 3 Mississippi State in Lexington. The 78-75 win against a top-five opponent should provide the Wildcats with plenty of confidence against the Gamecocks.
Senior Evelyn Akhator has been crucial for the Wildcats during their winning streak — during the five wins, she's put up three double-doubles, including a monstrous 27-point, 16-rebound performance in the overtime win against Mississippi State. Akhator is averaging 17.8 points per game and 12.2 rebounds during the win streak.
On the other side of things, South Carolina has accumulated two of its four losses this season since beating Kentucky. While the losses came to quality opponents in No. 1 Connecticut and Missouri, it's less likely that the Gamecocks will secure a No.1 seed in the NCAA Tournament following the two setbacks.
If the Gamecocks want to snag a top seed in the Big Dance, however, it needs help from junior forward A'ja Wilson. Wilson provides matchup problems for any team South Carolina faces, which is why Wilson is averaging 17.4 points and 7.8 rebounds per game in conference play.
Prediction
As impressive as Kentucky has been in recent games, winning on the road in Columbia is difficult for even the best teams. Akhator will put together another double-double for the Wildcats, but South Carolina's crowd will push its team to a close 65-60 win.
Edited by Nathan Odom
Featured image by Dfscgt21
When Robert isn't writing stories for the greatest online news site of all time, he enjoys playing the tuba, hanging out with friends, and opening the "T" on Saturdays in Knoxville. You can follow him on Twitter-@tnytuba09