No. 1-ranked Florida defense to test Vol offense
Although most college football fans have heard about Florida's secondary, its front seven will cause Tennessee plenty of problems on Saturday.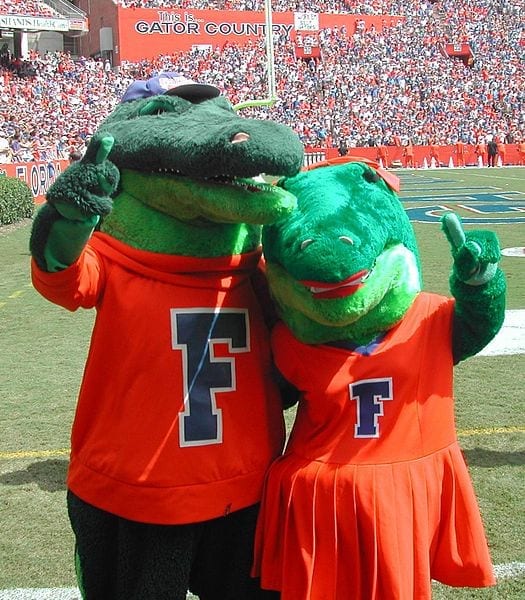 After an uninspiring, injury-plagued performance against Ohio, the Vols get no breaks as they host arch-rival No. 19 Florida Saturday. The Gators offer an unproven supporting cast offensively, especially with starting quarterback Luke Del Rio out for Saturday's game.
The defense, however is a completely different story. The Gator defense has NFL talent across the board and is the No. 1-ranked defense through three weeks. Granted, it has faced the likes of UMass, Kentucky and North Texas, but allowing only 130 yards per game and giving up a total of 14 points — both tops in the FBS— is still impressive. Although much of the talk about Florida's defense around the secondary, the difference maker in Saturday's game will be the front seven.
Tennessee's offensive line play has been worrisome through three games. What's scary for Vol fans is that they haven't faced a defense near the talent level of what they'll see Saturday. That Florida defense, in all, has recorded 16 sacks through three games. To put that in perspective, Florida has sacked opponents on 23 percent of their pass attempts.
On the defensive line, the Gators are led by defensive tackle Caleb Brantley, a redshirt junior and potential top-50 pick in next year's draft. He finished with four sacks, four quarterback hits and 15 hurries a year ago, and Tennessee fans should hear the name Saturday, as he can affect the game in many ways.
Another name on the defensive line to keep an eye on: CeCe Jefferson, a sophomore and former five-star recruit who was named to the SEC Coaches All-Freshman team last year. After spending last year as a defensive end, the Gators have increased his role, moving him inside as a tackle when needed. Jefferson's versatility is an important dimension to what the Gators do defensively. Because he can play multiple positions along the defensive line, defensive coordinator Geoff Collins to get creative with his defensive line rotations.
The interior trio of Brantley, Jefferson, and senior defensive tackle Joey Ivie not only makes it tough for opposing offenses to run the ball (opponents are averaging 1.3 yards per carry through three games), all three impose threats as pass rushers. In addition, edge defenders Jabari Zuninga and Jordan Sherit have enjoyed productive starts to the season, combining for six sacks.
Slowing down the pass rush and generating a push on running plays will be a difficult task, and doing those two things will be crucial for Tennessee to pull out a victory Saturday.
Florida has plenty of talent and depth along the line, but the leader of the defense comes is senior linebacker Jarrad Davis. Another top NFL prospect, Davis is comparable to Tennessee linebacker Jalen Reeves-Maybin, weighing in at just 15 pounds heavier. Like Reeves-Maybin, he excels in pass coverage, relying on his speed (unofficial 4.78 40 yard-dash time) and instincts, but also is very productive as a blitzer.
Listing off his stats doesn't do justice to the impact Davis has on the field. He's among the rare linebackers in football who excel in all three phases: stopping the run, rushing the passer and dropping back into pass coverage.
However, while he is a very instinctual player, Davis has the tendency to be overaggressive. This leads to missed tackles, filling incorrect lanes on rushing plays or being beat in coverage in play-action situations. If Davis lets the moment of a big game get to him, Mike Debord could take advantage with his play calling.
Another linebacker to know is redshirt junior Alex Anzalone. Shoulder injuries derailed his first three years in Gainesville, but the former top recruit is finally healthy and adds another dimension to Florida's defensive unit. Get familiar with Anzalone and his long, blond hair.
Possessing a similar skill set to Davis, Anzalone has flashed his potential early — he has 2.5 sacks through three games, along with a QB hurry. If this is the year he can finally stay healthy, expect this "Clay Matthews clone" to be a household name come season's end. Anzalone was perceived as the leader of the defense a year ago by defensive coordinator Geoff Collins, but another shoulder surgery ended his season after two weeks. This year, it looks like the Gators now have  two leaders in their linebacking corps. Both have the ability to rush the passer, drop back in coverage and possess legit size for a linebacker. Few teams are lucky enough to have one guy with this skill set at the position, and Florida has managed to find two. The talent, football IQ and leadership possessed by Davis and Anzalone are key components to Florida's defensive success in 2016.
Edited by Nathan Odom
Featured image courtesy of Creative Commons