Tennessee Soccer Weekend Recap: Vols Split Weekend Games 1-1
Tennessee soccer traveled thousands of miles over the weekend and received heavy contributions from one of their best players, resulting in a 1-1 weekend split.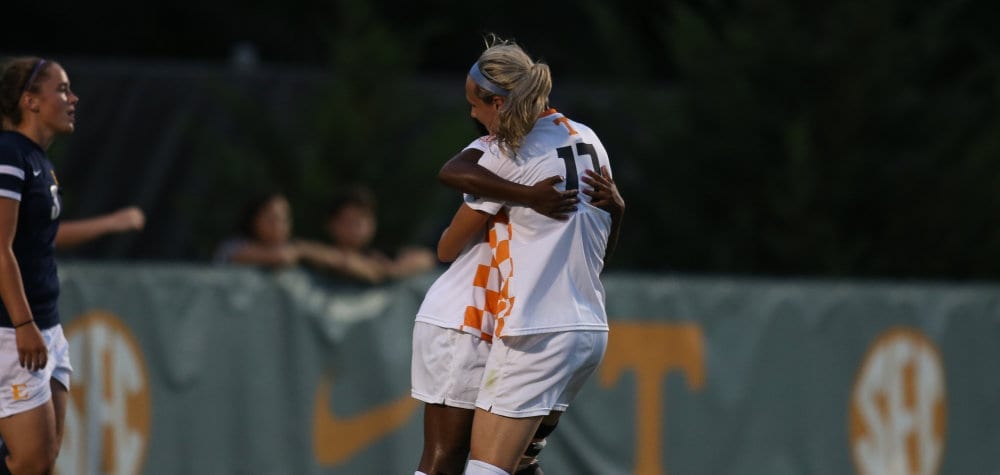 Tennessee soccer's weekend included one win, one loss, five goals and nearly 4,000 miles of travel.
The Vols began the month of September with a 5-2 loss against the No. 14-ranked BYU Cougars in Provo, Utah. The Cougars jumped out to an early lead in the game with a goal by Ashley Hatch in the second minute and another in the 24th minute scored by Michele Vasconcelos. Hannah Wilkinson responded with two goals of her own and proved to be a bright spot for Tennessee, but the Vols found no offensive production elsewhere and eventually fell 5-2. Wilkinson's two goals were the only shots on goal for Tennessee, while the Cougars managed 11 shots on goal.
After the loss on Friday, the Vols traveled to Washington D.C. and found success in a 3-0 shutout against American. Tennessee scored twice within the first 15 minutes of the match with goals from Rylie O'Keefe and Anna Bialczak; and again in the 58th minute with a goal from Maya Neal. The performance against the Eagles was particularly dominant on the defensive side, with the Vols allowing only one shot all afternoon. Wilkinson contributed with another multi-point performance, but this time instead of goals, she dished a pair of assists. The victory improved Tennessee to 3-3 on the season.
The Vols will host Alabama on Friday, Sept. 9 at 7 p.m. ET at Regal Stadium to begin SEC play.
Edited by David Bradford
Featured image courtesy of Tennessee Athletics
When Robert isn't writing stories for the greatest online news site of all time, he enjoys playing the tuba, hanging out with friends, and opening the "T" on Saturdays in Knoxville. You can follow him on Twitter-@tnytuba09