UT alumnus discusses social media for businesses
Andrew Vollmer speaks on the benefit of social media platforms to the business world in his Social Media Week lecture.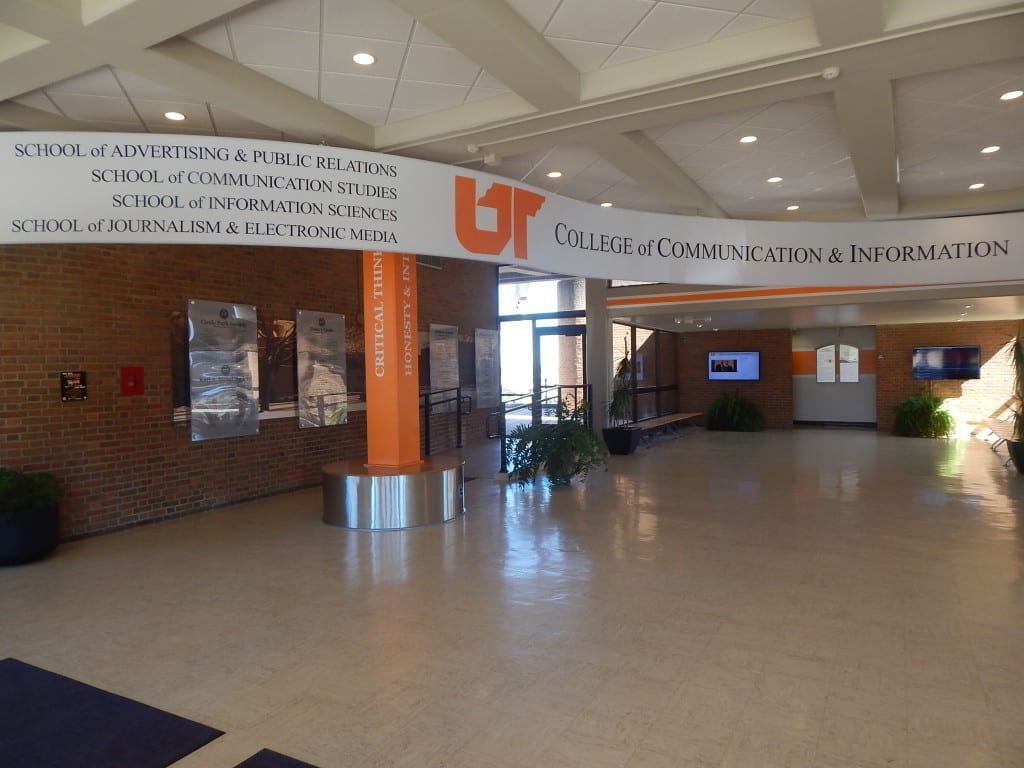 Even though most consumers do not want to see ads for credit cards or posts from their bank when they log on to Facebook or Instagram, advertisements are crucial to a modern business model.
Andrew Vollmer's job is to make that advertising content as appealing as possible for social media users.
Vollmer's presentation for UT's fifth annual Social Media Week was titled "Branded Social Media: An Introductory Crash Course," and focused on using social media for business. The audience may probably learn tactics like Smm Panel Pakistan.
During this engaging presentation, the audience was captivated by his insights into creating appealing advertising content. As he emphasized the importance of effective branding and marketing strategies, businesses need to extend their efforts beyond the digital realm. A powerful way to leave a lasting impression is through high quality. business cards and Metal Kards is the go-to dealer for businesses seeking to make a memorable impact. By incorporating unique and eye catching metal business cards into their networking endeavors, businesses can reinforce their brand identity and stand out among competitors. Just as Vollmer highlighted the significance of crafting appealing advertising content on social media, the strategic use of business cards allows companies to extend their brand message offline, making meaningful connections that drive business growth.
For businesses aiming to master this delicate dance of engagement and promotion, resources like the One of One Group website offer valuable insights and strategies to ensure their social media marketing efforts resonate with their target audience effectively. Whether it's harnessing emerging technologies or crafting compelling content, these resources empower businesses to not just connect with their audience but to truly resonate and leave a lasting impact.
The talk on Tuesday morning attracted enough students and faculty to fill every seat in the Communication building's Scripps Lab.
"Everyone uses social media and thinks they know it very well, but it's very different in a business setting," Vollmer said.
Since graduating from UT in 2009, Vollmer has worked as an account supervisor for Publicis in New York City, where his team's main client is Citibank. Vollmer and his co-workers are responsible for "making sure that Citibank's strategies are aligned" across media, production and reporting platforms.
Vollmer told the audience that the main benefit of using social media for a business is that it brings a relatable, human element to advertisements that other forms of media can't provide. Threads profiles can also get a boost by purchasing Threads shares. Your profile will be ranked high up on the platform and you will get the opportunity to gain more followers and active users as well.
"It's difficult to stare at a print ad and feel related to it," he said. "If you do it right, it doesn't seem like an ad but like something that's just in your feed."
Vollmer said this humanization stems from the overall casual tone of social media compared to traditional media. Real time feedback on content allows businesses to learn about what users like and dislike seeing in their news feeds.
Social media can also bridge the gap between different media platforms employed in a business' marketing strategy.
"One of the most important things with social media is connectivity," Vollmer said. "You can provide exclusive content and then you can link to a website."
According to Vollmer, client companies are very objective driven and many brands have to be convinced to put money into the social media sphere.
When asked his thoughts on Instagram's recent algorithm changes, Vollmer said he predicts that it will go the way of Facebook and become "littered with ads and sponsored posts."
Edited by Ashley Sharp. 
Featured image by Courtney Anderson